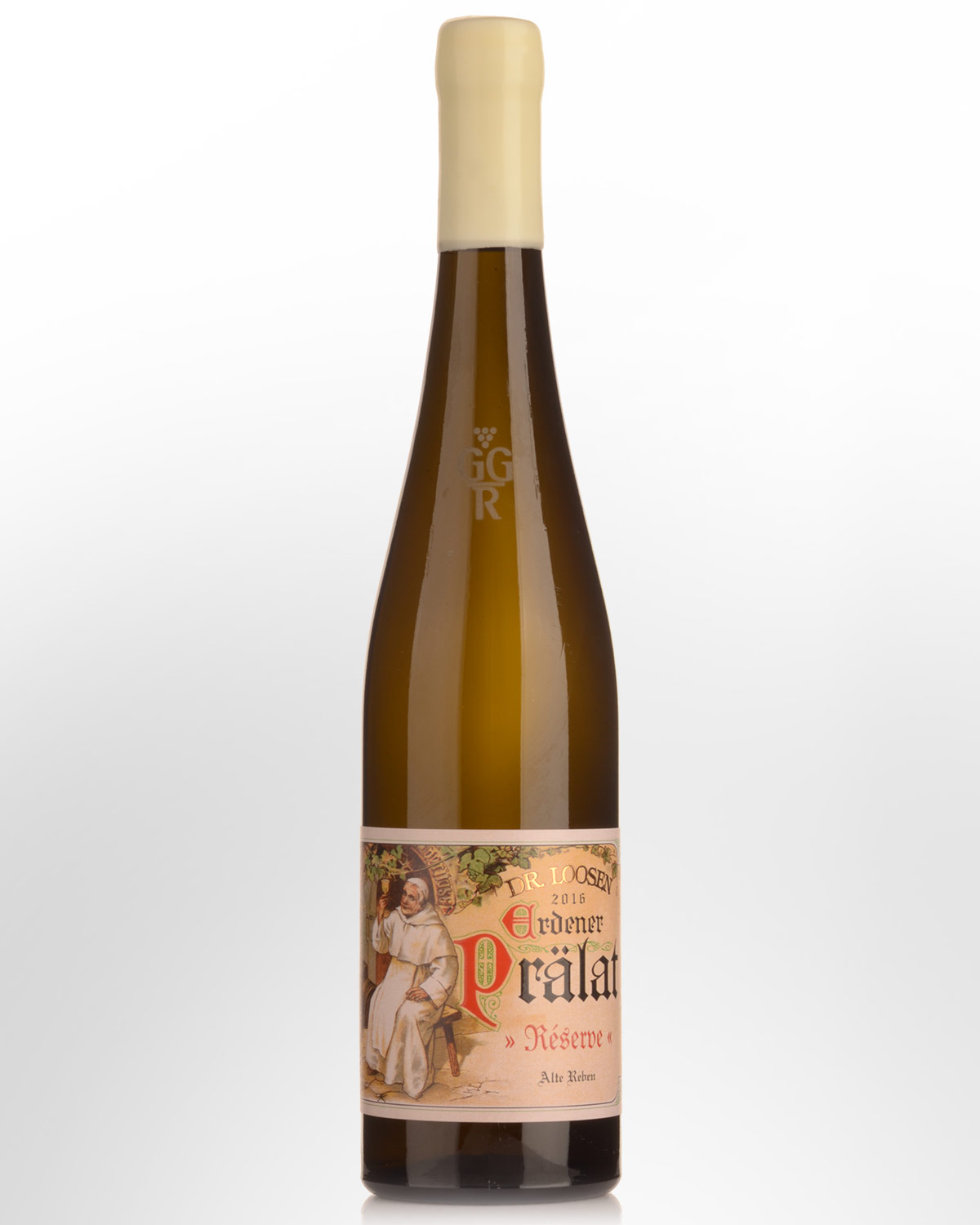 2016 Dr Loosen Erdener Pralat Riesling Grosses Gewachs Reserve
Dr Loosen is one of the most respected names in the Mosel, and has been in the same family for over 200 years. Current custodian Ernst Loosen works with some of the finest vineyards in the area, and since 2011 he has pushed the boundaries further in an attempt to better express three unique terroirs. Working with Wehlener Sonnenuhr (blue slate), Urziger Würzgarten (red volcanic soil), and Erdener Pralat (red slate), the Grosses Gewachs Reserve wines hail from the finest parcels of ungrafted vines in each vineyard. Fermentation occurs naturally as with the regular GG wines, however the wines are held on full lees for 24 months, before an additional 24 months in bottle. This additional maturation approach lends greater balance and a deeper degree of vineyard expression to these wines.
Erdener Prälat is perhaps the greatest vineyard in the Mosel region. It benefits from its 45° slope with perfect southern exposure, red slate soil and proximity to the river. All these factors, combined with its position below huge, heat-retaining cliffs, explain why Dr. Loosen never harvests anything less than Auslese ripeness from this site.