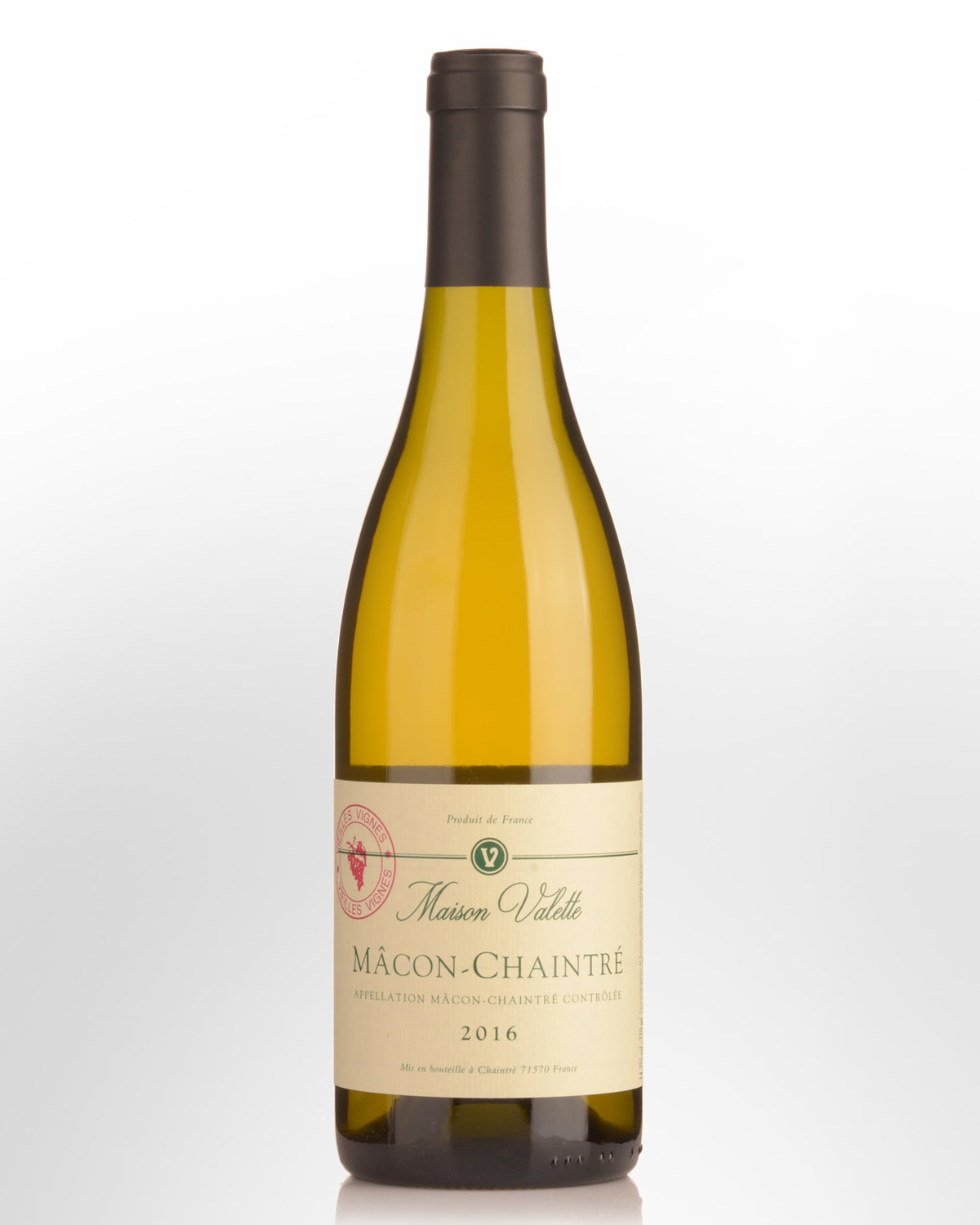 2016 Domaine Valette Macon Chaintre Vieilles Vignes
For three generations, the Valette family has lived in Chaintré, a small village on the border between Mâconnais and Beaujolais. They grow only Chardonnay on fifteen acres scattered in five villages. The domain was created in 1977, when Gérard Valette was one of the first in the area to leave the local cooperative and start bottling his own wine. After completing wine training, son Philippe joined in 1990 and then decided to convert the family's vineyards to organic farming, using biodynamic methods since 1992.
The Valette's are known for their specific style, wines raised with thorough lees-contact and without racking. They have remained true to this style of winemaking since the 1950s. It is a sort of family tradition that requires accuracy as well as painstaking detail knowledge of the indigenous yeasts and the wine's proneness to develop reductive flavours. If the estate's wines through the late 1990s were simply powerful, textural examples of high-quality white Burgundy, the wines being released today belong in a category of their own. Complex and sapid, these are fascinating wines although you should be prepared to find wines that are quite different from any of the Valettes' neighbours. Anyone who appreciates the Jura bottlings of Jean-François Ganevat or the Thomas Pico Chablis wines is likely to love them.
Valette's Macon Chaintre Vieilles Vignes hails from vines over 65 years old, and is aged in 80% in oak and 20% in tank for a full two and a half years after the harvest before being bottled without sulphur. As with all of Valette's wines, this will benefit from extended aeration so decanting is recommended.