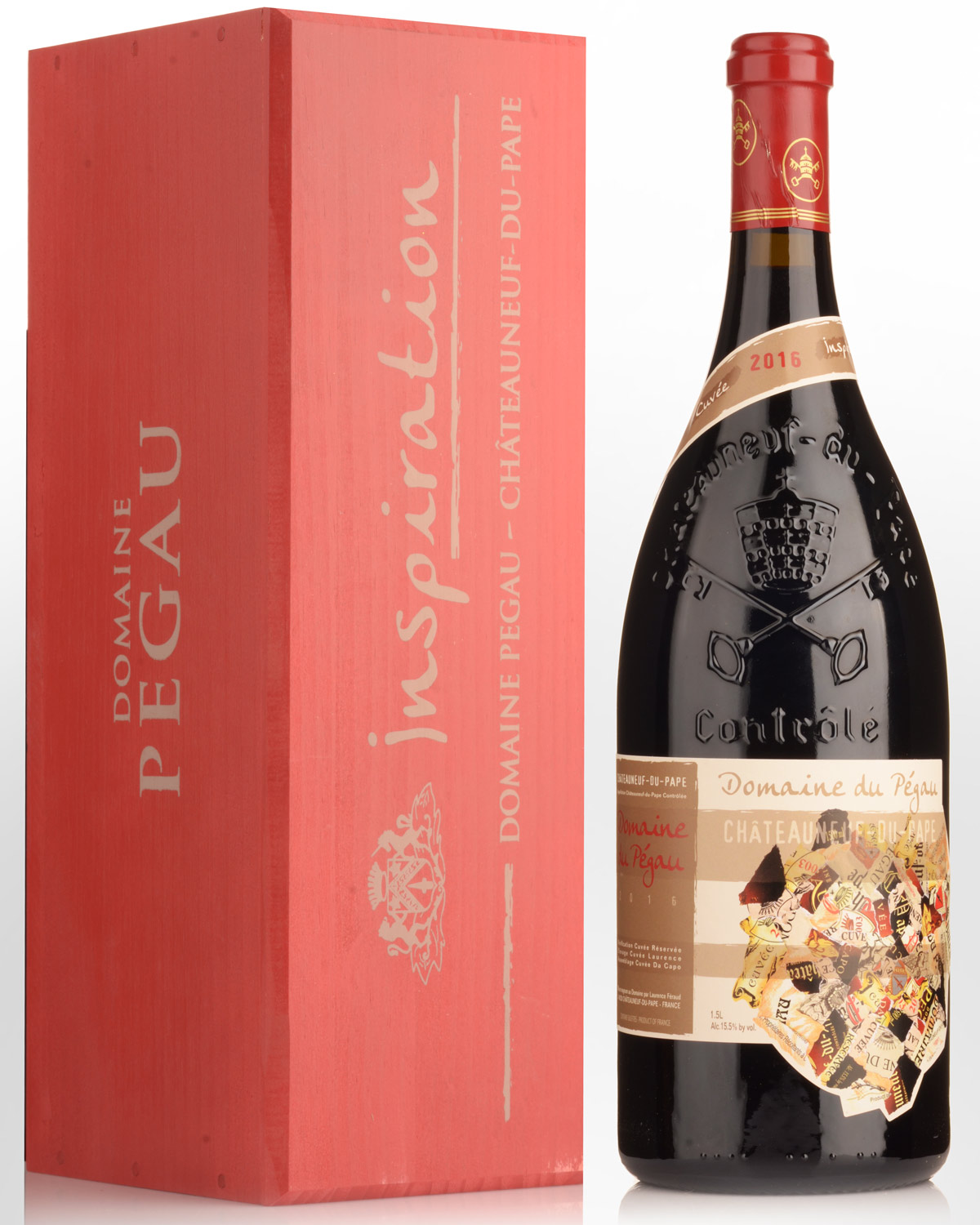 2016 Domaine du Pegau Chateauneuf du Pape Inspiration Magnum (1500ml)
Chateauneuf du Pape, Southern Rhone,
FRANCE
Even though technology has invaded many wineries in the Rhone, Laurence Feraud and her father Paul, of Domaine Pegau have earned a reputation as 'Traditionalists'. The Cuvee Reservee is an illustration of just this stance. Hand harvest and hand sorting, no destemming and the different varietals of the cuvee co fermented together by indigenous yeasts in concrete tanks without temperature control.
Laurence Feraud's influence on the estate is increasingly palpable, however there is no doubt that Paul stays on as the inspiration for everything that happens in the vineyards and winery. All up, it makes for a winning father and daughter team that Chateauneuf fans can embrace.
In 2003, 2010 and 2016, Domaine Pegau also produced a special cuvee in magnum only, Pegau Inspiration. Produced from a selection of the best barrels from their estate vineyards, Pegau Inspiration also receives a longer aging period in wood. Each magnum of 2016 vintage is numbered from a tiny production of only 300 units, and is an incredible rarity.