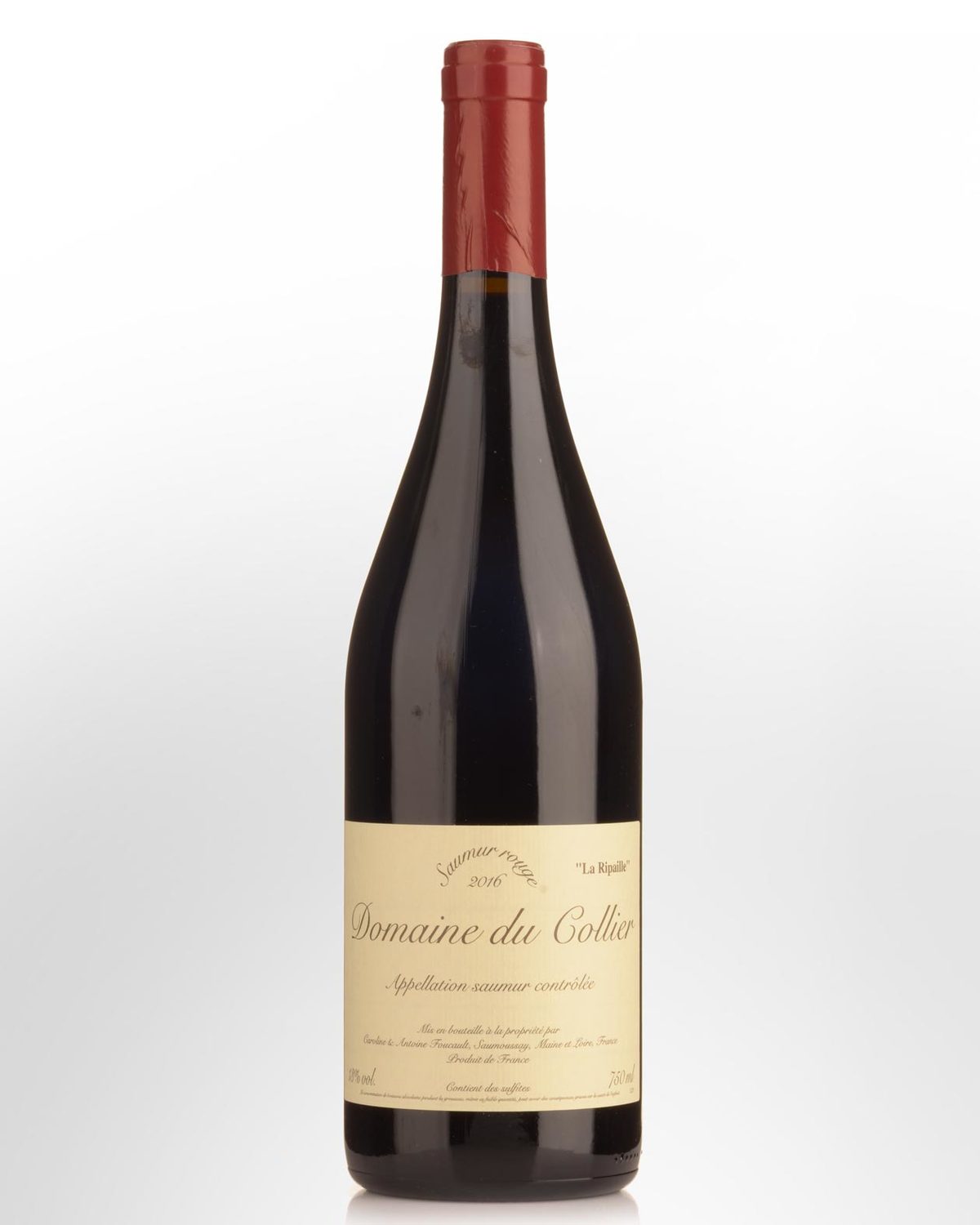 2016 Domaine du Collier La Ripaille Saumur Rouge
Saumur, Loire Valley,
FRANCE
Within a short period of time Antoine Foucault is already making some of the most exciting wines in the Loire Valley. The Domaine du Collier was created in 1999 by Antoine (son of Charly Foucault from the famed Clos Rougeard) and his wife Caroline. Having worked at Clos Rougeard for four years and still at the young age of 26 he took the opportunity to buy four-hectares of vines (through his family) in the commune of Brézé in the best lieu-dit of 'La Ripaille'. The estate comprises 6 hectares with the vast majority of the estate planted to Chenin Blanc (including some 100 year old vines) and just under a hectare of Cabernet Franc.
Antoine is dedicated to natural viticulture, without the use of chemical treatments, fertilizers, or weed killers. The harvest is manual with strict sorting carried out in the vineyards. In his deep cellar, Antoine does not use commercial yeast, and doesn't treat the wine with sulphur until bottling. The end results are brilliant and it is probably no surprise that demand for them is very high and as a result they can be very hard to find.
Antoine Foucaults' 2016 Saumur Rouge La Ripaille glows in the glass and displays deep set aromas of concentrated blackberry, cassis and attractive leafy notes. Exquisite, and as with all his wines, Antoine has captured a wonderful dimension in this wine that comes across like a hypothetical blend of Volnay (silky, silky) and Saint-Émilion (depth, substance). Sumptuousness aligned to elegance follows, displaying a rich mineral depth and a superb sense of fruit and tannin sweetness that only the best wines do. As attractive as it is to drink now it will probably reach it's peak in 10-20 years, maybe longer.