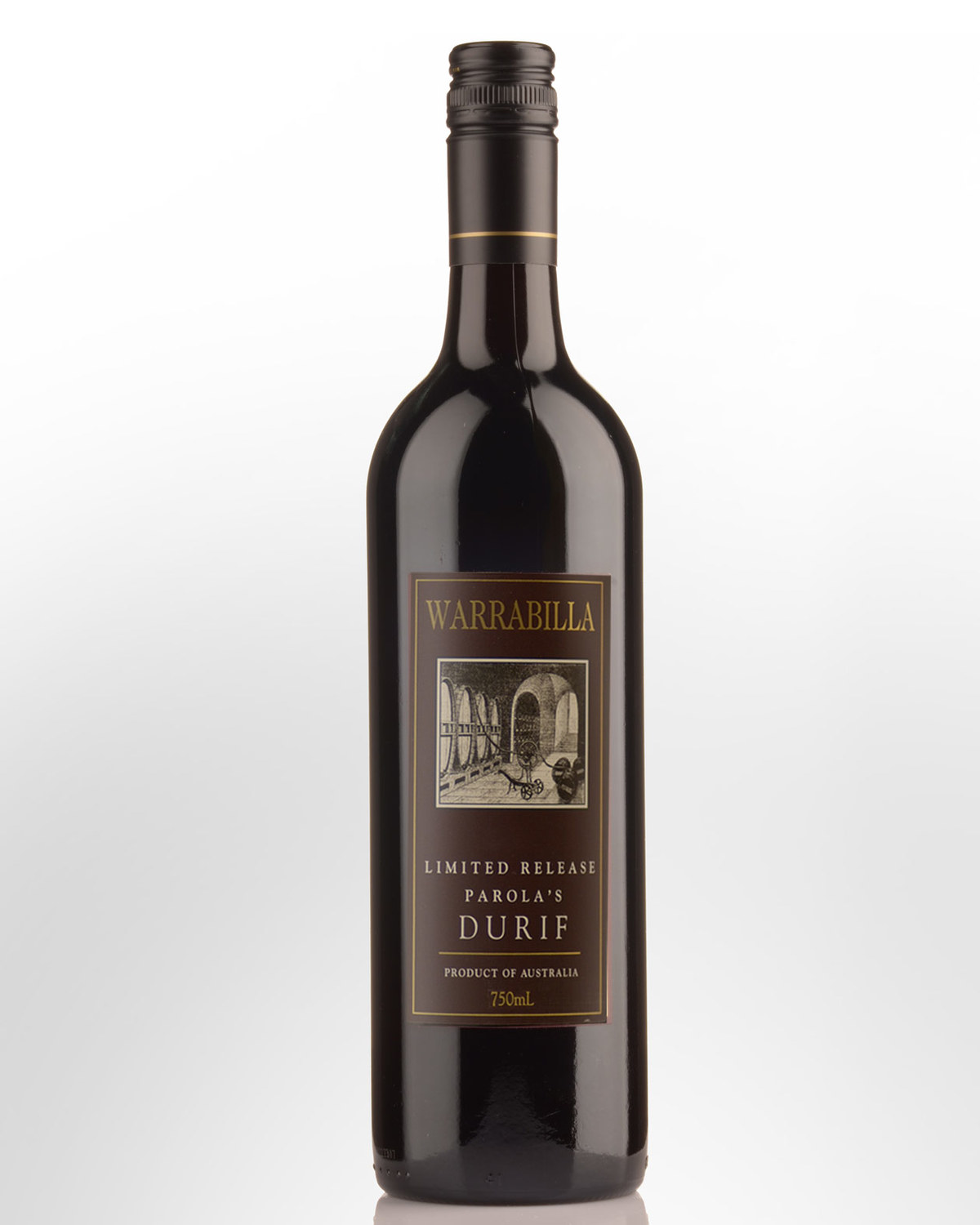 97
2015 Warrabilla Limited Release Parola's Durif
Rutherglen, Victoria,
AUSTRALIA
Cellar:
8 - 10 Years (2024-2026)
Warrabilla's monstrous Parola's Durif is back and potentially it could be the best yet! Winemaker Andrew Sutherland-Smith summing up the vintage conditions and oak regime as follows:-
"2015 was a great vintage for us. Ripe, early and dry, and not too hot, so we had a chance to get our richer styles in over a few weeks…. The flavours are right up with the very best years, perfumed nose and firm tannins and some really good colours. The really nice part of the 2015 is the oak treatment. We use 100% new AP John puncheons (450L) for the Durif, which allows better fruit preservation rather than the development and savoury characters you see in smaller barrels. We've done this before, like with the 2013, 2009 & 2006 etc but the 2015 got a whole heap of their premium select range. Notably the Missouri select which gives a minerally graphite character, and a pile of Shenandoah oak which is the Grange barrel. Plus a backbone of the "Standard" Barossa toast which is why we've been described as the' Lost Barossa Winemaker'....I turned Left at Murray Bridge instead of turning Right."
A Goliath of a Durif, not just fruit wise but also structurally.
Pours an incredible glass staining inky black colour with an equally impenetrable inky black dark purple hue. Nosing reveals an impressive display of intense liquorice, ripe Morello cherry and black plum aromas laced with dark chocolate and vanillin oak followed by spicy mocha end notes. Still very youthful with a thick opulent texture and enormous weight, the palate is a massive combination of super concentrated fruit, tannin and acid. Monster flavours of freshly crushed Morello cherries, black cherries, black plum and liquorice completely saturate the mouth with a firm whack of robust tannins and bright acidity on the finish drying out the sweetness of the fruit. A good dose of vanillin oak and some pepper also chime in. Incredibly, despite the lofty alcohol level there's little trace of heat. Long powerful aftertaste of Morello cherries, dark plum, sweet black cherries, liquorice and spicy vanillin oak. The back label of the wine sums it up well - "Massive, Massive, Massive. What a wine!"
Cellar 8-10 years plus
Alc 17%