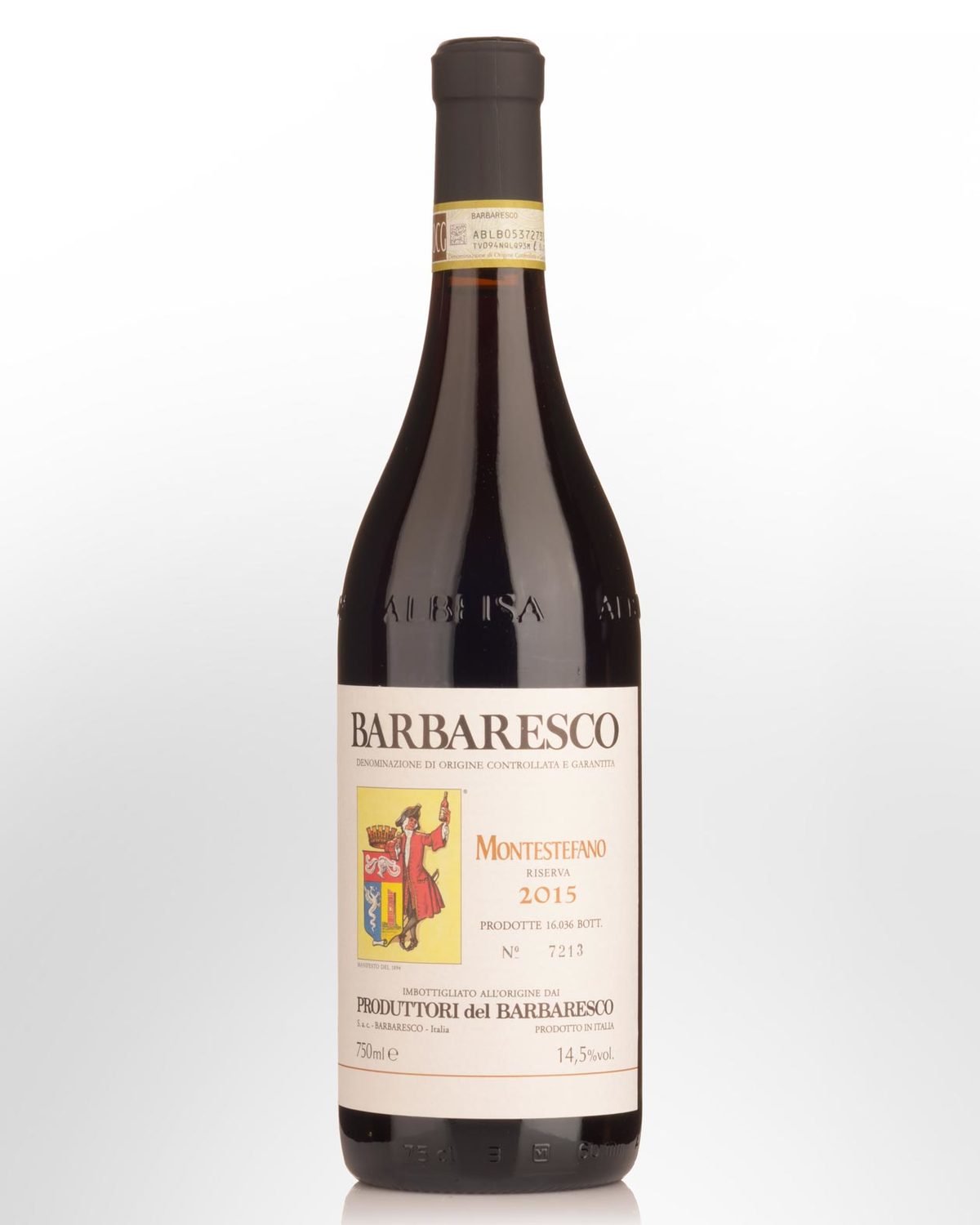 2015 Produttori del Barbaresco Montestefano Riserva Barbaresco
Montestefano is one of the vineyards with higher concentrations of calcium in the soil that gives the wine a powerful tannic structure. The extra warmth of the South facing slope is responsible for the full body and meaty texture, so it's a deep flavoured wine with ripe fruit and tannins.
In a wetter season it is usually the last to be picked among the Barbaresco vineyards. This is probably the Barbaresco that reminds us more of Barolo where flavours of tar and roses prevail. This is a truly wonderful Barbaresco, never too heavy on the palate but shows a classy finish that lingers without overwhelming the senses.
Other Reviews....
This is the last wine I tasted in this group of nine from Produttori del Barbaresco. The reason I placed the 2015 Barbaresco Riserva Montestefano last is because it is usually considered to be the most powerful and determined in the flight. However, when you really get down to it, this vintage is more tight, streamlined and ethereal than expected. It is saving the best for later, and indeed, the wine is poised to evolve and open fully many years from now. There is a note of shyness here or restraint. Exactly 16,036 bottles were made, and this Riserva demands patience.
94 points
Monica Larner - Wine Advocate (July 2020)
The 2015 Barbaresco Riserva Montestefano rounds out this series of wines from Produttori del Barbaresco. Ample and resonant on the palate, the Montestefano shows all the natural breadth that is so typical of this site. On the palate, the Montestefano is rich and explosive, with tremendous depth and fabulous overall balance. Dark cherry, plum, espresso, licorice and spice build into the dark, sumptuous finish.
94 points
Antonio Galloni - Vinous
Ripe, almost a choc-cherry flavour, nougat, spice. Plenty of traction, a cool mineral feel in with warm earth and red fruits. Almost sticky in tannin, pretty firm and almost aggressive as at now, but you can sense the potential in this wine. Power.
95 points
Gary Walsh - The Wine Front
Raspberry, alpine herbs, sweeter berry fruit scents, floral notes. Juicy and fleshy to taste, a rolling feast of primary fruit cinched with a broad web of chunky, earthy-smoky gummy tannins. Big wine feel without the heft, but this is an impact Barbaresco of chunk and punch. It feels well balanced in its way.
94 points
Mike Bennie - The Wine Front