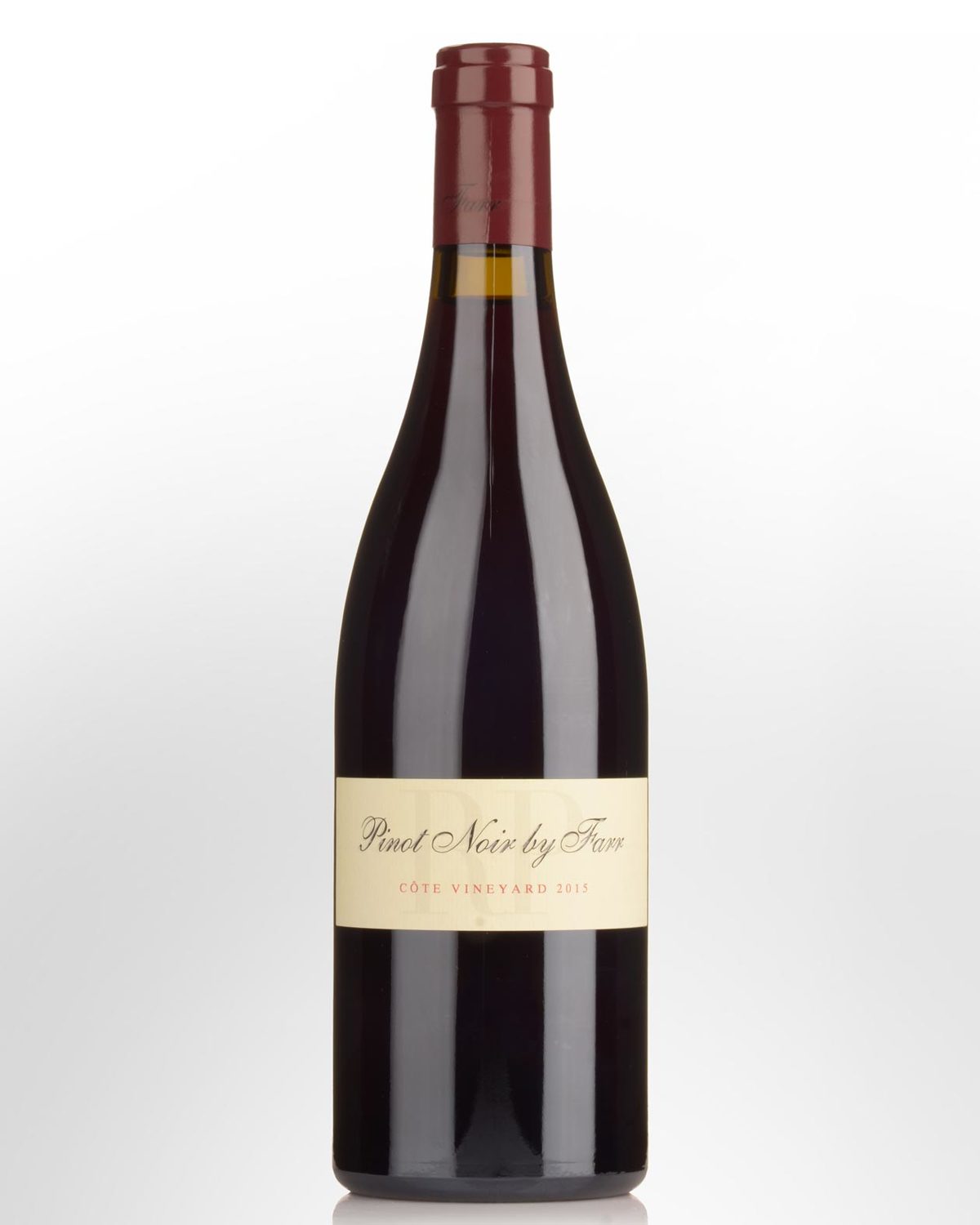 2015 Pinot Noir By Farr RP Cote Vineyard
Geelong, Victoria,
AUSTRALIA
Cellar:
6 - 8 Years (2024-2026)
The initials RP stand for Robyn Pamela, Nick Farr's mum and matriarch of the Farr family. The fruit for this wine is sourced from the Côte Vineyard, it's a close-planted parcel on an exposed slope, with hillsides facing north, northeast and east comprising of the most suitable clones, rootstocks, trellising and management you'll find on the Farr's landscape. Fruit is handpicked and sorted in the vineyard, then fermented in an open-top fermenter. Between 40 to 50% of the fruit will be destemmed and then cold soaked for four days. Maturation takes place in 50 to 60% new Allier French oak barrels for 18 months.
Deep dark red colour with a slight tinge of black to the edges and a bright dark red hue. Perfumed aromatics of violets, red to dark cherries and a dash of sour cherries gracefully drift out of the glass with elements of dried clove, some meatiness, stalk and spicy cedar also evident. Sophisticated, rich and powerful yet seemingly weightless the palate possesses a very Burgundian like flavour profile. Savoury flavours of red cherries and strawberries intermix with dark and sour cherries, elegantly flowing across the mouth with an undercard of subtle dried clove, meaty characters and spicy cedar. Supplely textured mouthfeel with velvet like tannins largely concealed by an expansive peacocks tail of flavour. Very long sour to dark cherry, strawberry, subtle dried clove, dried meat, a light complexing stalk component and spicy cedar aftertaste. An outstanding wine.
Cellar 6-8 years.
Alc. 13.5%