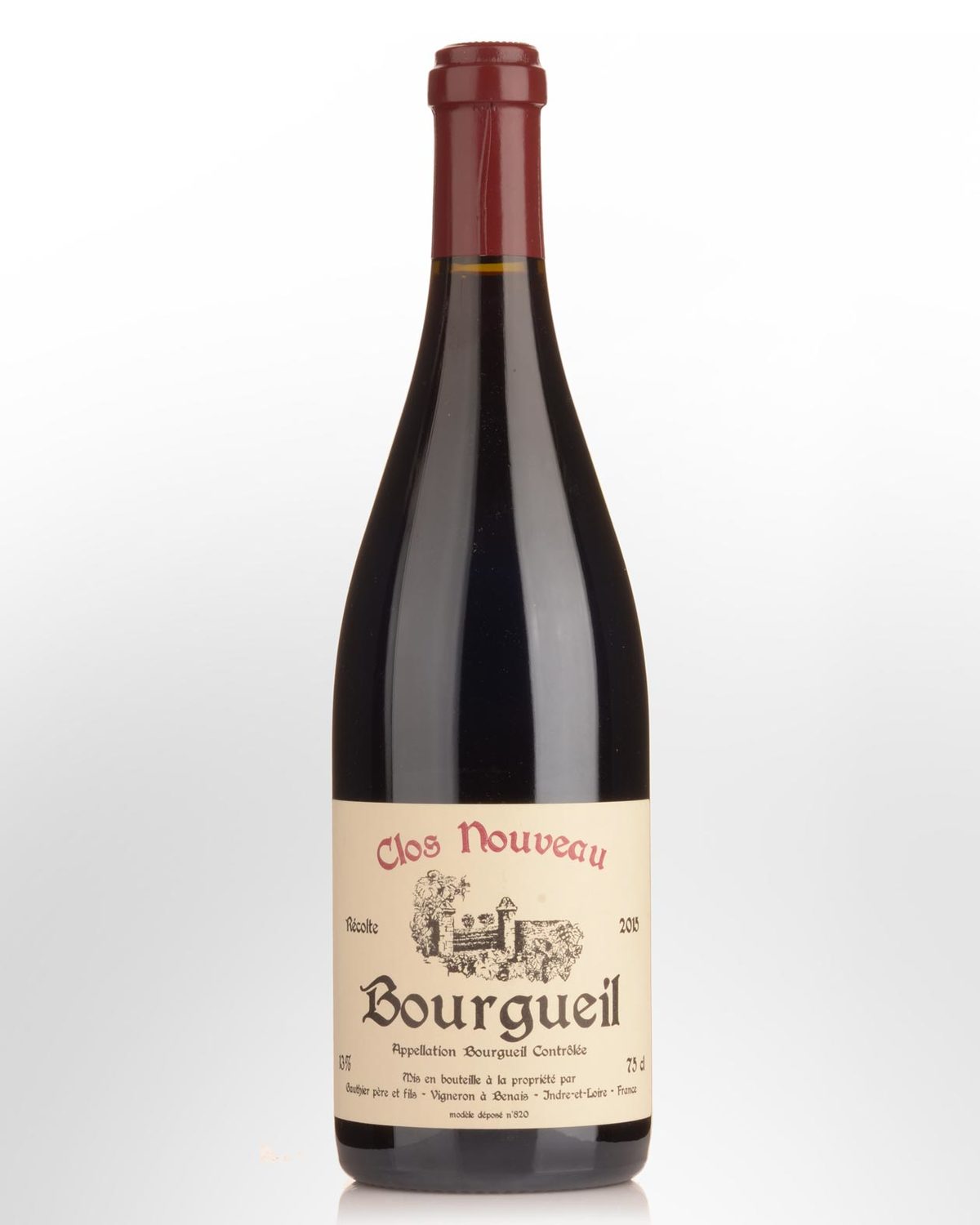 2015 Domaine du Bel Air Bourgueil Clos Nouveau
Bourgueil, Loire Valley,
FRANCE
Domaine du Bel is comprised of 18 hectares of vineyards located in the village of Benais, just east of Bourgeuil. This certified organic estate is run by Pierre Guathier and his son Rodolphe, and produce deep, age-worthy single parcel wines which are incredible discoveries for Cabernet Franc devotees and Loire Valley wine lovers.
Historically Clos Nouveau was the most prized vineyard in Bourgeuil, belonging to the monks at the local abbey for centuries. Fully surrounded by a ten foot wall, this site is located just inside the current village limits of Benais where Pierre & Rodolphe Gauthier's winery is located. When this neglected vineyard became available, Pierre jumped at the opportunity and restoring the site to its once prestigious position became a labor of love for father and son. With very similar geology to Clos Rougeard's famed Le Bourg vineyard, thin clay topsoil covers mother bedrock of tuffeaux limestone, the Gauthiers have even replaced the stakes with traditional slate pickets.
Other Reviews....
From one of the most prized vineyards in Bourgueil, with soil similar to Clos Rougeard's famed Le Bourg vineyard: clay over tuffeau limestone. This elegant Cabernet Franc has the bearing of a Saint-Émilion, for which it might be mistaken. Deep purple-red in color. Seductive and silky, the complex nose is full of blackberry, white pepper, leather, chocolate and wet clay. Graceful and balanced on the palate and brightly juicy, with supple tannins and a cool mineral finish that goes on and on.
95 points
Jason Wilson - Vinous