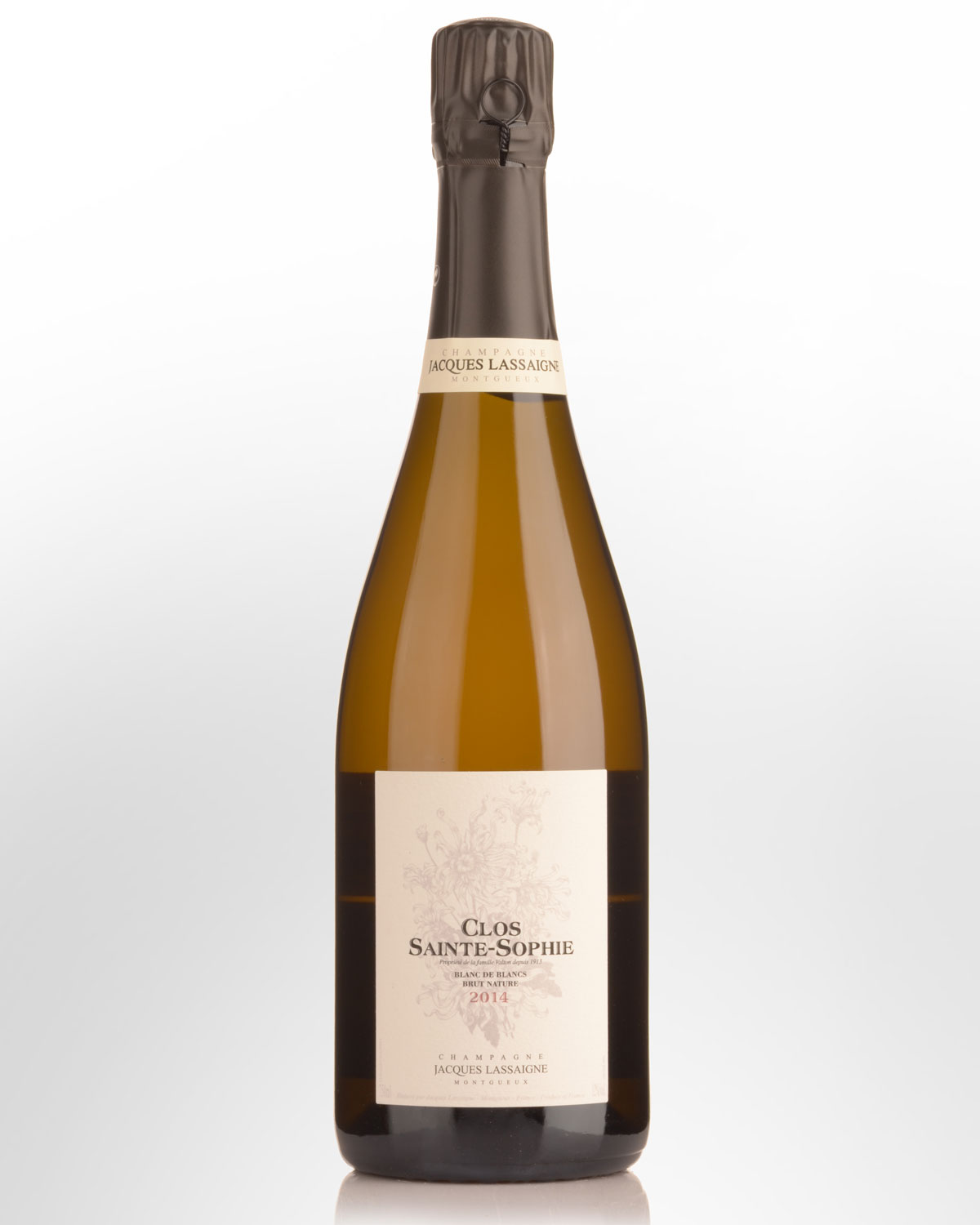 2014 Jacques Lassaigne Clos Sainte-Sophie Blanc de Blancs Champagne
Emmanuel Lassaigne is one of Champagne's most thoughtful and exciting grower producers, working with the chalky south and southeast-facing sloped vineyards of Montgueux in the Aube department. Lassaigne's extraordinary Champagnes are pushing the qualitative boundaries not just of the Aube but of the entire region. Farming in his vineyards is organic with cultivated soils and harvesting at full maturity. In the cellar, the wines ferment in wood and stainless steel, and they're disgorged by hand without dosage. The style is powerful and vinous but also racy and electric.
Clos Saint-Sophie was owned by Marcel Dupont, a friend of the French botanist Charles Baltet, author of an important 19th-century treatise on grafting, and Baltet used the Clos for experiments. Rather than having any kind of ecclesiastical origin, the vineyard in fact takes its name from Dupont's wife. In 1876, Emperor Meiji of Japan sent two Japanese to Montgueux to study viticulture at the Clos Saint-Sophie, and in 1877, they imported 100 vines to Japan. Thus, the first plantings in history of vitas vinifera in Japan—on Mount Fuji—are inextricably linked with this small corner of the Aube. Today, the Clos is owned by the Valton family—better known as the proprietor of children's' clothing brand Petit Batteau—and Lassaigne makes the wine. When most of Montgueux's vineyards were been abandoned after the War, the Clos was one of the few to remain in cultivation, so it represents a living link with the village's past. Clos Sainte-Sophie Blanc de Blancs Brut Nature is from 40+ year-old vines in a 0.4-hectare plot in the centre of the Montgueux and is aged in used barrels from Burgundy and Cognac and a Savagnin ouillé barrel from Ganevat (Jura).