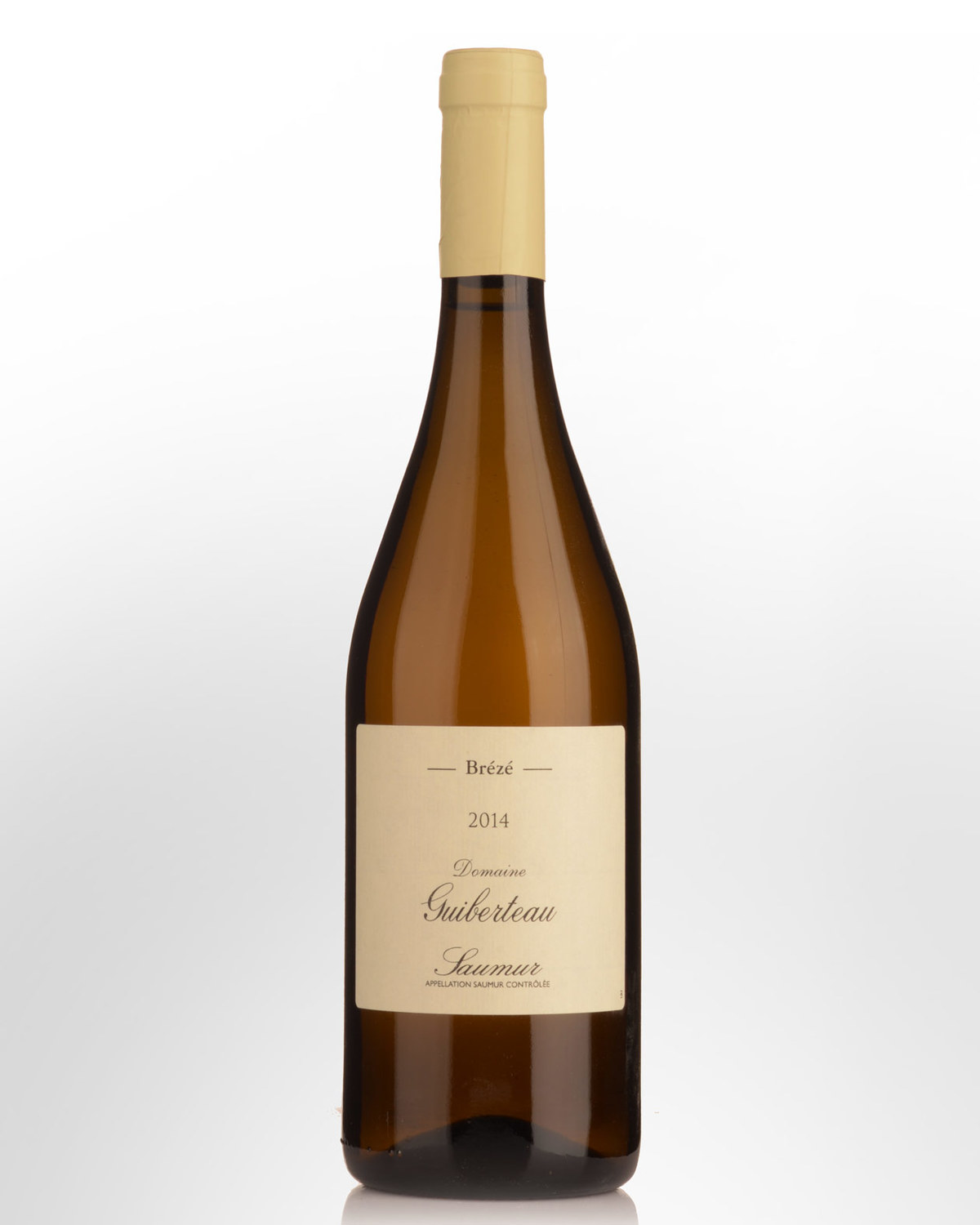 2014 Domaine Guiberteau Breze Saumur Blanc
Saumur, Loire Valley,
FRANCE
This striking 100% Chenin Blanc comes from two small parcels of mature vines (planted in 1933 and 1952) within the legendary Brézé climat, a terroir that once held a reputation on the same level as the greatest vineyards of Burgundy and Bordeaux. The modern renaissance of 'Chenin de Brézé', as it was known, obviously owes a great deal to the Foucault brothers' Brézé bottling, and more recently to other, younger growers like Guiberteau. Brézé is not typical Saumur at all. The vineyards are at a higher elevation than most of the surrounding areas and the vines sit on a hill of tuffeau, a porous, chalky limestone, intermixed with clay and sand. Something like 70% of the vineyard has less than one metre of top soil. This terroir creates a far more citrusy, floral and mineral expression of Chenin. Even when they're ripe and powerful, the wines remain cool, pure and fresh.
The evolution of this wine has made for fascinating tasting over the years, and there is no doubt the 2014 embodies the next major leap forward. Looking to reduce the wine's oak footprint, Guiberteau is now using larger format barrels from different coopers, and has found an ally in Atelier Centre France's thick staved demi-muids. He's also engaged Clos Rougeard's former cooper to supply some barrels. The result is the most remarkable Brézé we have shipped from this producer, a wine to remind us of the greatness of this incredible terroir that can deliver the texture of great white Burgundy and the raciness of great German Riesling.
Fermentation and élevage are in oak, the latter lasting between 18 and 20 months. This starts with a fabulously reductive, smoky nose, all matchsticky and flinty, spiced with pure new oak notes. The palate is delightfully intense, focused and showing brilliance and purity of flavour and structure, with rolling acidity and minerality, intertwined. 13% Alc./Vol.