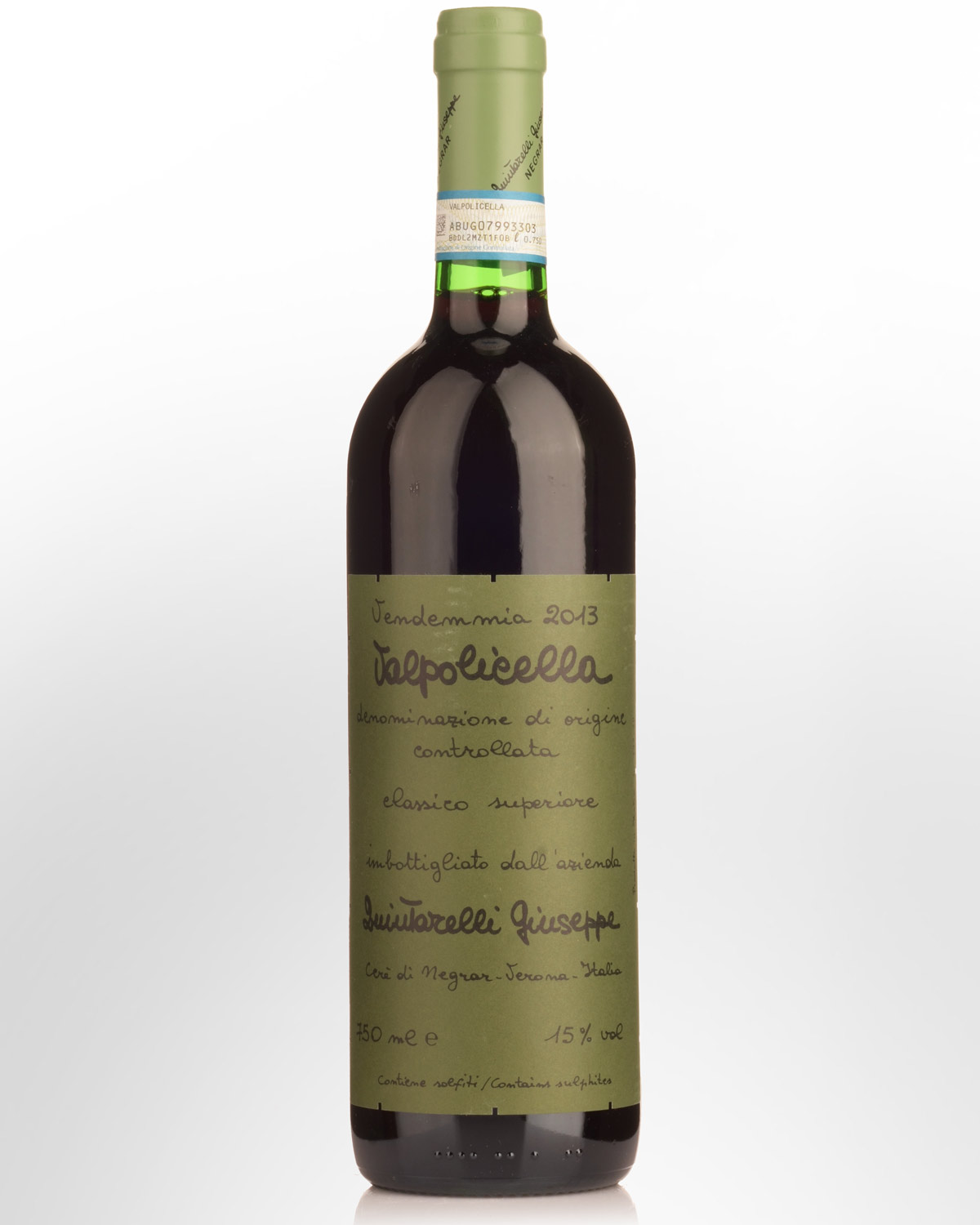 2013 Quintarelli Valpolicella Classico Superiore
Giuseppe Quintarelli was known as 'the Master of the Veneto', and is the name behind one of the most renowned estates in Italy. Sadly, Giuseppe passed away in early 2012 and he leaves behind a legacy of producing remarkable wines with an outstanding philosophy, to his eldest daughter who continues to carry on the tradition of this great estate. With their easily recognisable hand scripted labels, these wines offer at glimpse into one of the world's most faithful artisanal winemakers who was an ultimate believer in letting nature do her thing and in order for wines to reach their ultimate potential these wines were only released when he deemed them to be ready.
Valpolicella Classico Superiore from Quintarelli is no ordinary Valpolicella and is released much later than most from the region after around seven years of ageing. Half of grapes are pressed after a 3-4 day maceration, while the other half is air dried for approximately two months. The wine then undergoes a second fermentation in contact with the lees of Quintarelli's Amarone, in the Italian tradition of Ripasso, thereby utilising by-products of the legendary latter to add a layer of complexity to the already high-quality base wine. Quintarelli's Valpolicella shows outstanding depth and complexity, and would put many other producers' Amarone bottling to shame.
Other Reviews....
Masses of red and blue florals mix with hints of mint and wild berries to create a lifted and inviting bouquet on the 2013 Valpolicella Classico Superiore. It's soft in feel and more savory than sweet, with a pure display of tart cherries and spices coasting across a core of salty acids and minerals. The 2013 has energy to burn, remaining juicy and spry, while tapering off to wild herbal notes and sour red fruits. While I don't see this vintage as one to forget in the cellar, there's certainly a lot of pleasure to be found here over the short term. The Quintarelli Valpolicella is produced from half fresh-harvested and half air-dried fruit that is matured for six years in cask prior to release. Drink 2021 - 2026.
90 points
Eric Guido - Vinous