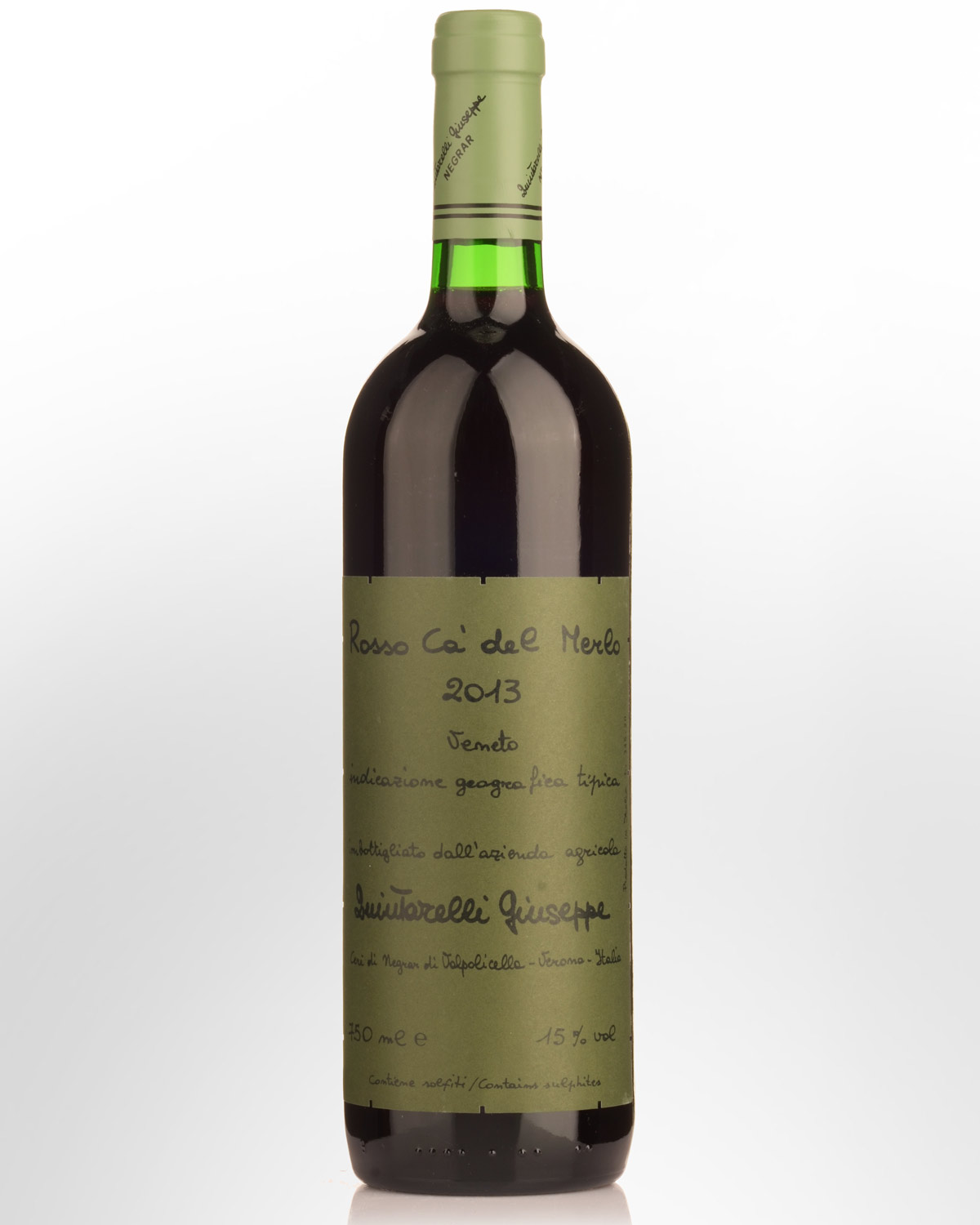 2013 Quintarelli Rosso Ca del Merlo
Giuseppe Quintarelli was known as 'the Master of the Veneto', and is the name behind one of the most renowned estates in Italy. Sadly, Giuseppe passed away in early 2012 and he leaves behind a legacy of producing remarkable wines with an outstanding philosophy, to his eldest daughter who continues to carry on the tradition of this great estate. With their easily recognisable hand scripted labels, these wines offer at glimpse into one of the world's most faithful artisanal winemakers who was an ultimate believer in letting nature do her thing and in order for wines to reach their ultimate potential these wines were only released when he deemed them to be ready.
This wine is one of their single vineyard bottling - typically made from Corvina, Rondinella, Cabernet Franc and supporting varieties - the Ca' del Merlo is aged for seven years before bottling. It undergoes a second fermentation in contact with the lees of Quintarelli's Amarone, in the Italian tradition of Ripasso, thereby utilising byproducts of the legendary latter to add a layer of complexity to the already high-quality base wine.