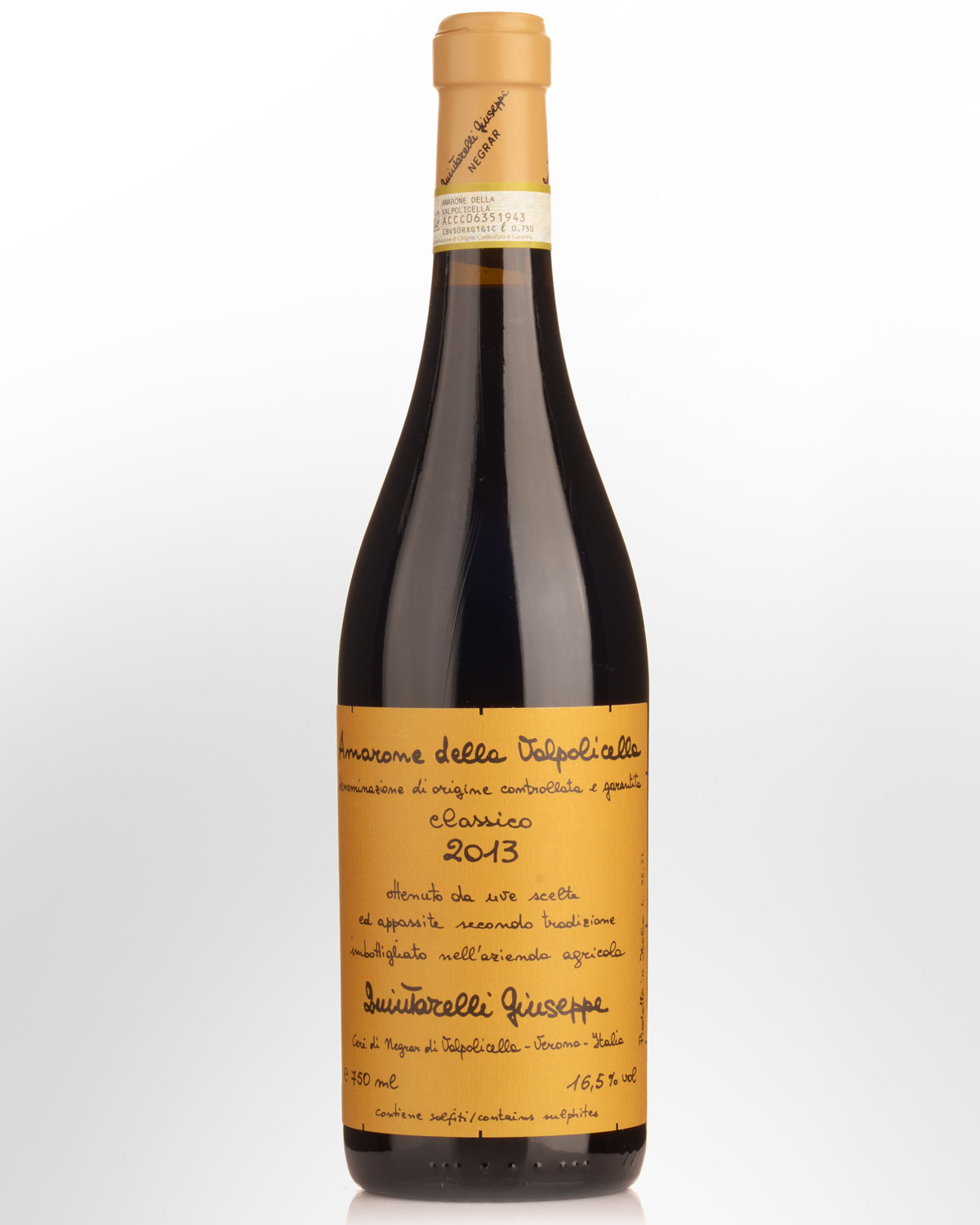 2013 Quintarelli Amarone della Valpolicella Classico
Giuseppe Quintarelli was known as 'the Master of the Veneto', and is the name behind one of the most renowned estates in Italy. Sadly, Giuseppe passed away in early 2012 and he leaves behind a legacy of producing remarkable wines with an outstanding philosophy, to his eldest daughter who continues to carry on the tradition of this great estate. With their easily recognisable hand scripted labels, these wines offer at glimpse into one of the world's most faithful artisanal winemakers who was an ultimate believer in letting nature do her thing and in order for wines to reach their ultimate potential these wines were only released when he deemed them to be ready.
Only produced in exceptional years, Amarone from Quintarelli is one of the great wines of the world and one every wine lover should experience at least once in their lifetime. Attention to detail is critical during the drying process ensuring a natural and even result. The wine is aged for around seven years, and alcoholic fermentation occurs during this time to produce a dry wine at the end. Despite the elevated alcohol levels, this Amarone is light and lively on the palate, and displays an incredibly complex array of flavours even as a young wine.
Other Reviews....
The Quintarelli Giuseppe 2013 Amarone della Valpolicella Classico pours from its heavy glass bottle to reveal a dark ruby and shiny garnet appearance. The bouquet takes a few moments before it comes into focus, and even then, this wine holds back a bit, especially at this young stage in what promises to be a very long cellar life. It's in no rush. The mouthfeel is especially impressive, and it brings a heightened level of texture and life to the wine. Black fruit and dried plum segue to spice, campfire ash, camphor and grilled herb. A silky and polished mouthfeel is capped by a powerful 16.5% alcohol content. This vintage will appeal to Quintarelli purists who have plenty of time to wait. Drink 2025 - 2050.
96+ points
Monica Larner - Wine Advocate (Dec 2021)