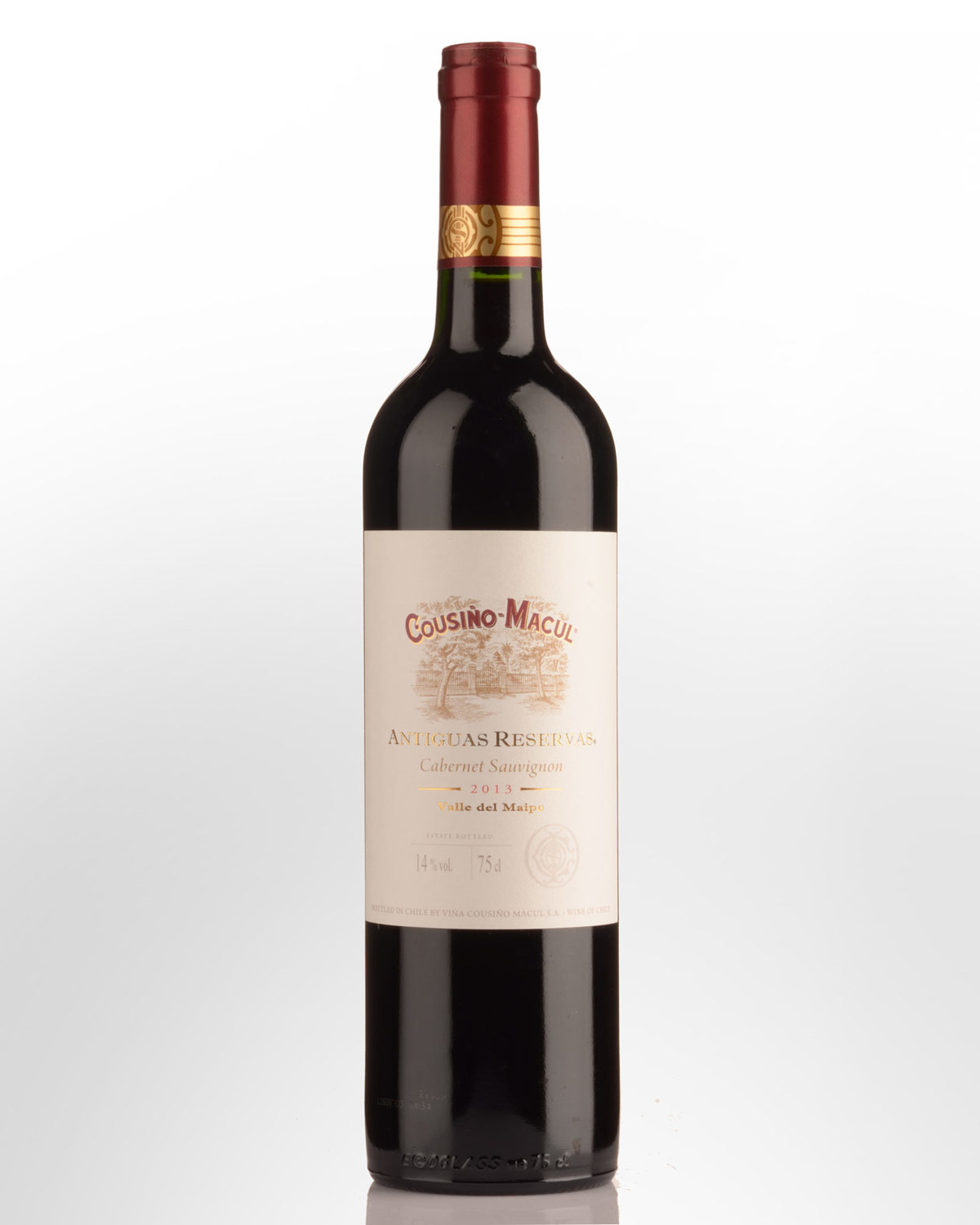 2013 Cousino-Macul Antiguas Reservas Cabernet Sauvignon
Cellar:
3 - 4 Years (2019-2020)
Cousino-Macul was established in 1856 and is the only winery amongst those established in the nineteenth century that remains in the hands of the original founding family. Their Antiguas Reservas range of wines deliver excellent varietal expression and are fantastic value.
Chile continues to produce some of the best value Cabernets in the world today.
Aged in French oak for 12 months. Opaque dark red black colour with a bright dark crimson red hue. Fragrant blackcurrant and mulberry aromas are overlaid by spicy tobacco with cedar and earth notes also evident. Medium bodied the palate is filled with generous ripe blackcurrant and dark cherry flavours intermixed with cedary tobacco characters finishing quite spicy. Very fine grained perfectly integrated tannins create a smooth textural experience. Excellent richness and weight whilst still remaining in the varieties confines of elegance. Long spicy aftertaste of blackcurrant and cedary tobacco characters.
Cellar 3-4 years.
Alc 14%