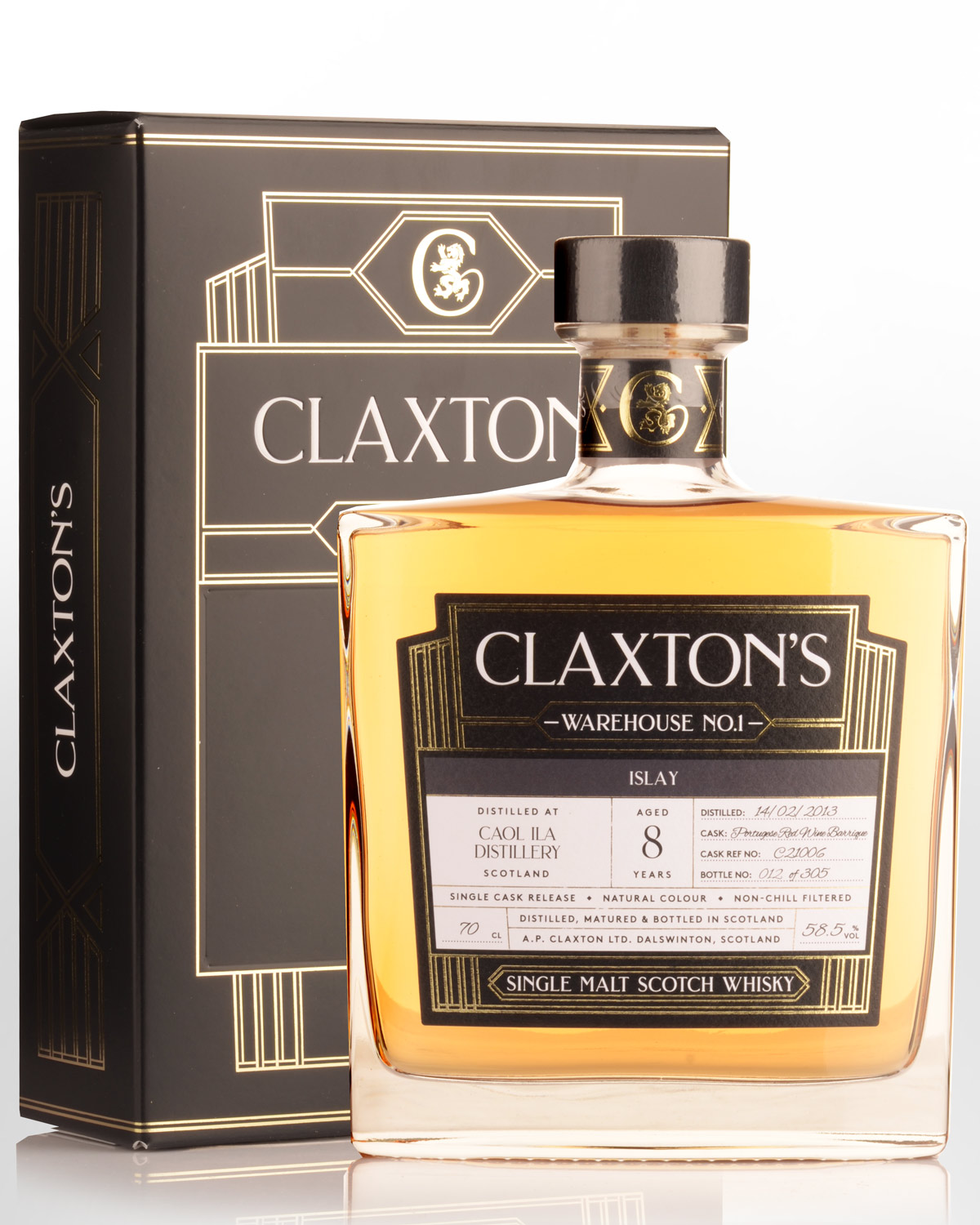 2013 Claxton's Warehouse No.1 Caol Ila 8 Year Old Cask Strength Single Malt Scotch Whisky (700ml)
Red wine with Caol Ila hasn't failed us yet. Seductively smokey throughout, as expected, with sweet, toasty notes giving way to whiffs of creamy peat; the profile has better integration than most Caol Ila's of this ilk delivering a superb combination of sooty phenols and cherry ripe chocolate, riddled with spikes of pepper. Also salty and tangy, with satisfying length and freshness to finish. A perfect match. 305 bottles. Portuguese red wine barrel matured. 58.5% Alc./Vol. Non chill filtered.
Notes from Claxtons... Nose: Meringue notes. Peaches. The peat is sweet but not dominant. Palate: Bursting with Salt & Pepper peatiness with a more than a hint of a creamy-fruit-laden dessert. Sweet menthol notes. Finish: Long and full of those menthol notes that linger long into the aftertaste.