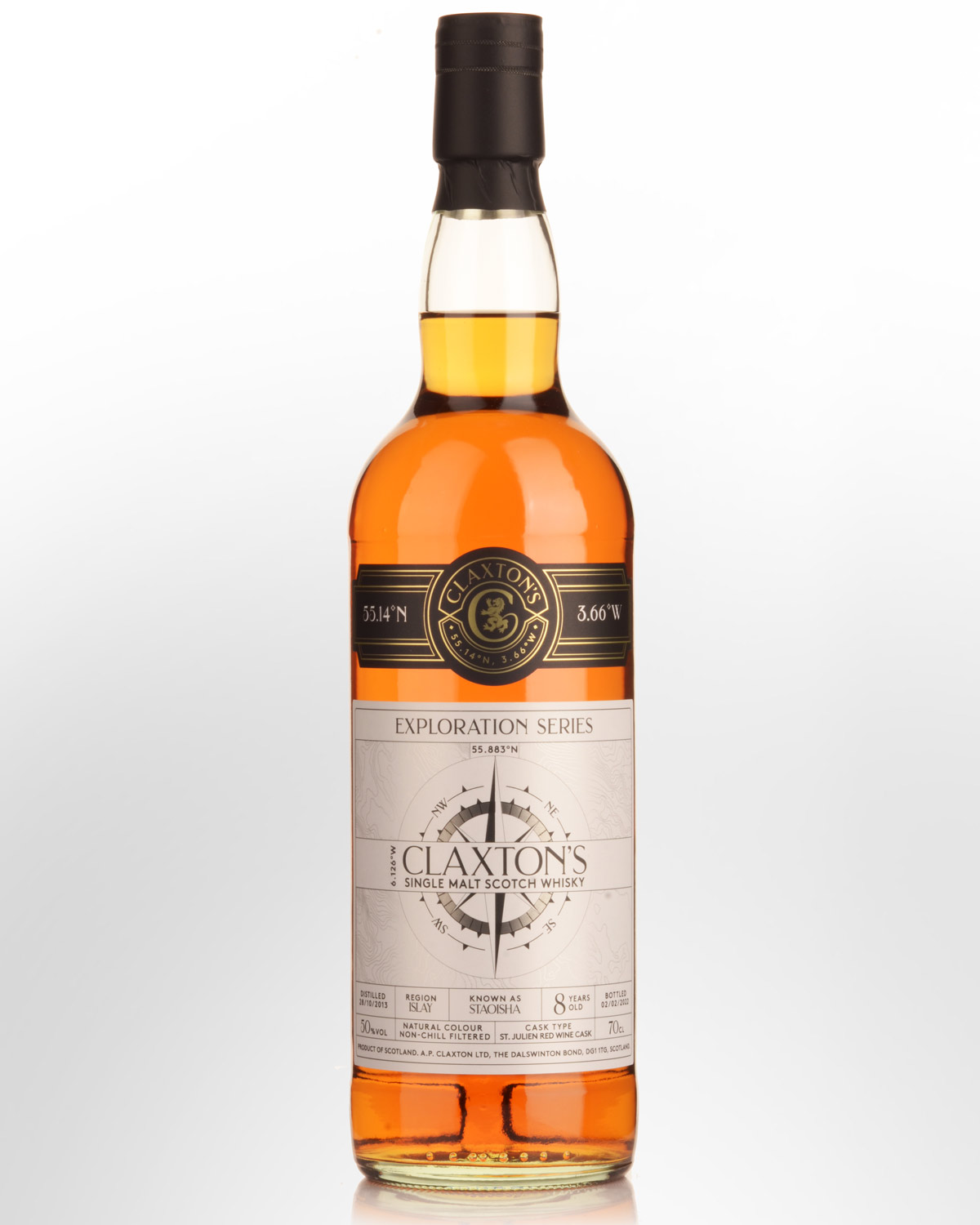 2013 Claxton's Exploration Series Bunnahabhain Staoisha 8 Year Old Single Cask Single Malt Scotch Whisky (700ml)
Although there are many more releases in Europe, heavily peated Bunnah' (aka Staoisha) is just beginning to make it to our shores and it's gaining popularity fast. Drawn from a St Julien (Bordeaux) cask, it's hard to gauge what impact a red wine barrique would have on a make as bold as this. Arguably there's a reducing effect on the nose where subtle red berry notes rise above the smokey dark chocolate and lanolin. Not so on the palate, where peat remains central; Sweet cured meats, creamy vanillan malt and trace elastoplast are all evident, with a salivating salt and pepper finish that conjures Ledaig. It's another solid young Staoisha that will appeal to fans of malts like Ardmore or Caol Ila. 50% Alc./Vol. Non chill filtered.
Notes from the bottlers... Maritime, BBQ ribs, raspberries, pink wafers.