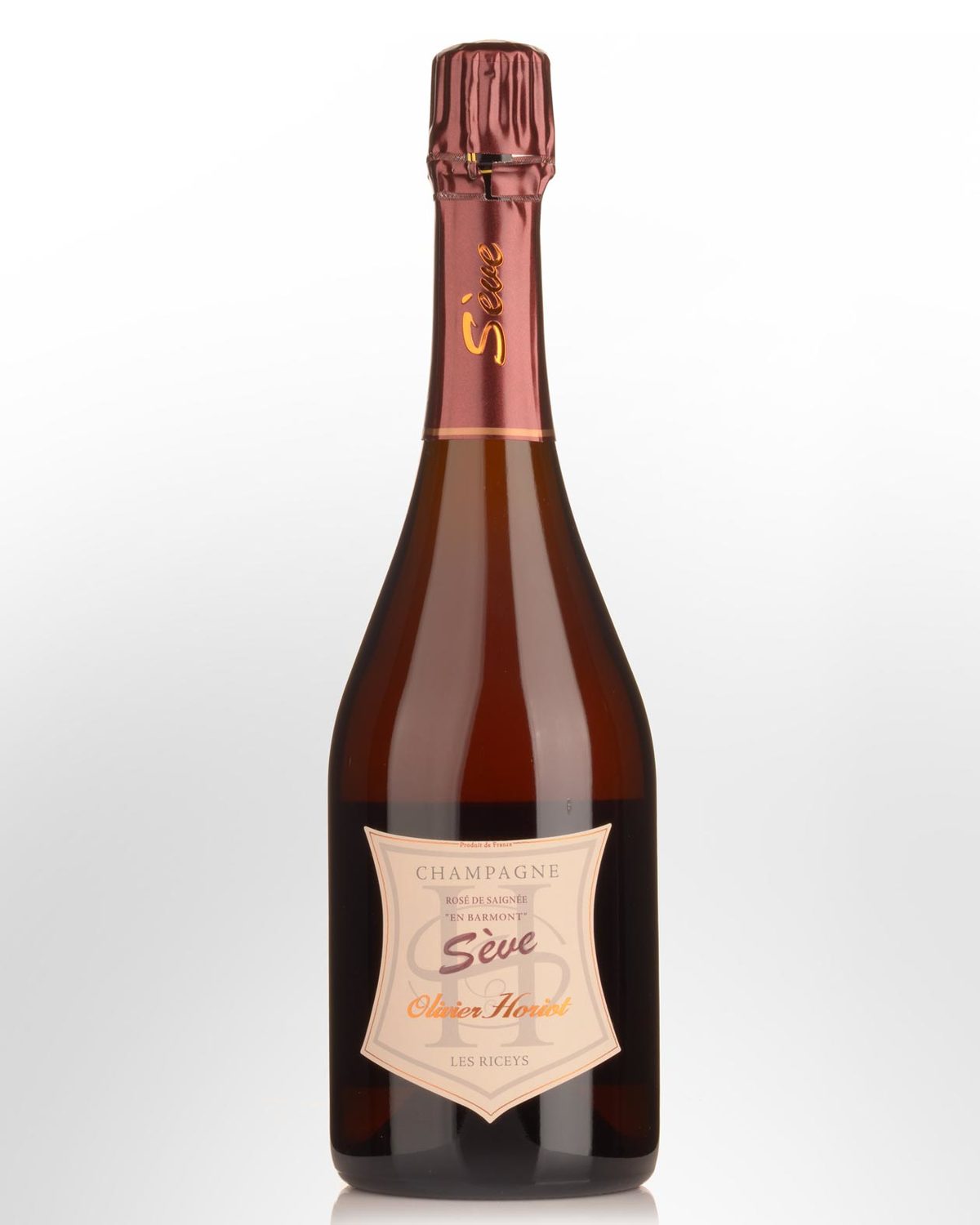 2012 Olivier Horiot En Barmont Seve Rose de Saignee Champagne
Located in Les Riceys, the Olivier Horiot domain has belonged to the same family for several generations. The villages that makes up Les Riceys have a tumultuous past (in its long history, it has been defined and redefined as both Burgundy and Champagne) yet Olivier Horiot has succeeded in producing innovative and unusual wines from biodynamic viticulture and natural processes. Furthering its uniqueness, Les Riceys is the only region in Champagne to boast three appellations. One of these is Champagne, of course, but there are also two non-sparkling wine appellations: Côteaux Champenois (red and white) and Rosé des Riceys.
The Sève is a Rosé de Saignée Champagne, from the warm, single vineyard site of en Barmont, where Pinot Noir can reach a robust ripeness. Four days of semi-carbonic maceration imparts both complexity and lightness. This joyful, deeply exuberant Champagne displays a beautiful copper pink color & unfurls in a cascade of ripe strawberries, rhubarb, and graham crackers.