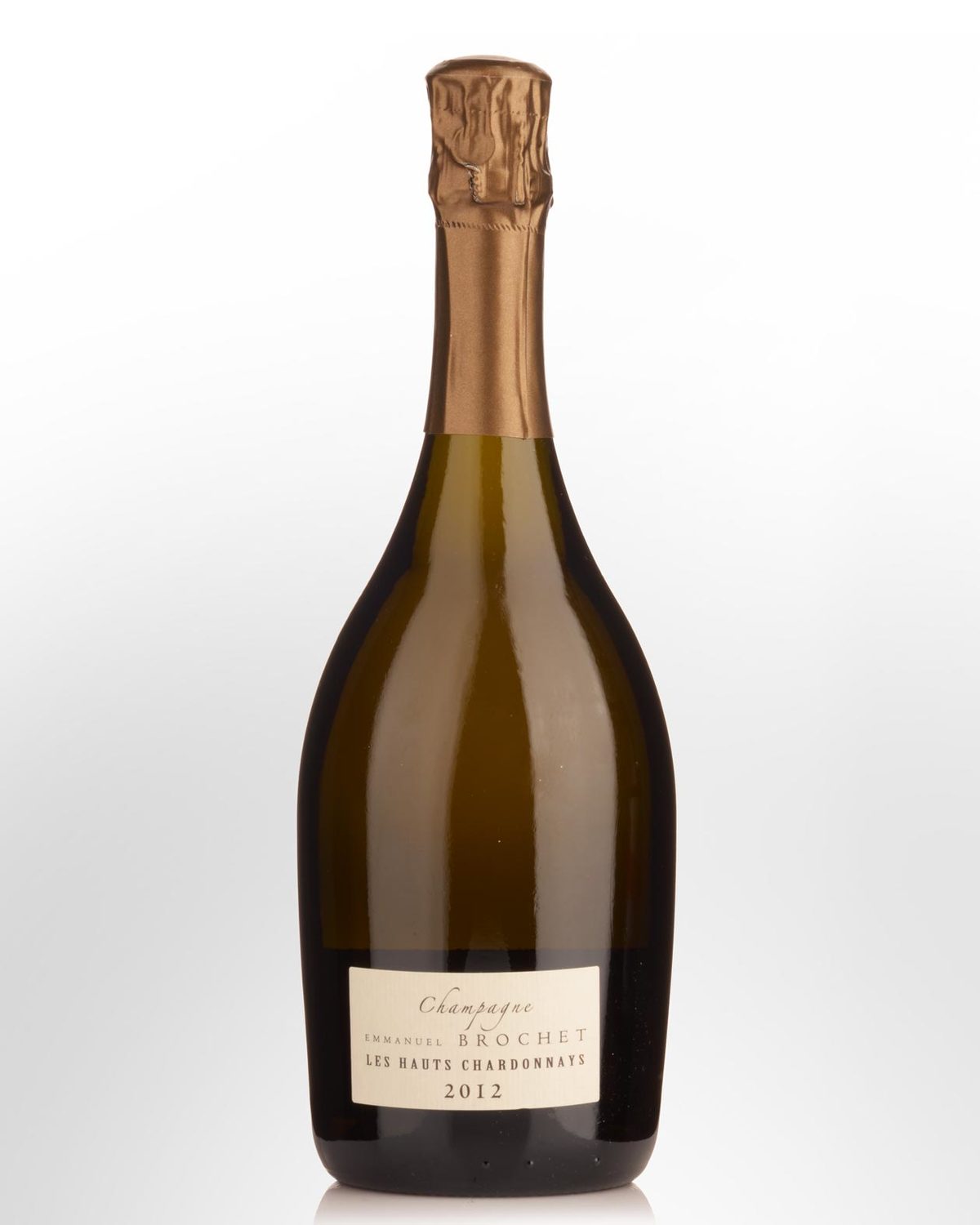 2012 Emmanuel Brochet Les Hauts Chardonnays Champagne
Emmanuel Brochet hails from the Villers-aux-Noeuds village south of the city of Reims. He farms 2.5 hectares of vines, all located in a single parcel, and planted with all three major varieties with the oldest vines dating back to 1962. The vineyard was converted to organic viticulture starting with the 2008 vintage, which he does more out of respect for the land than something he necessarily believes results in better wine.
The 2012 Les Hauts Chardonnay by Emmanuel Brochet is 100% Chardonnay Blanc de Blancs from a single parcel (lieu-dit) in the highest part of Mont Benoit. Extra Brut dosage of 2g/L for this refined Champagne, and production was 1,280 bottles.
Other Reviews....
Richer and more textural than its Meunier counterpart, Brochet's 2012 Extra-Brut Les Hauts Chardonnays unwinds in the glass with scents of warm pastry, pear, citrus oil, nutmeg and white flowers. Medium to full-bodied, deep and concentrated, with notably chalky structuring extract and a tangy spine from acidity, it's elegantly fleshy and mouthwateringly saline, concluding with a bracing, bone-dry finish.
95 points
William Kelley - Wine Advocate (Apr 2021)