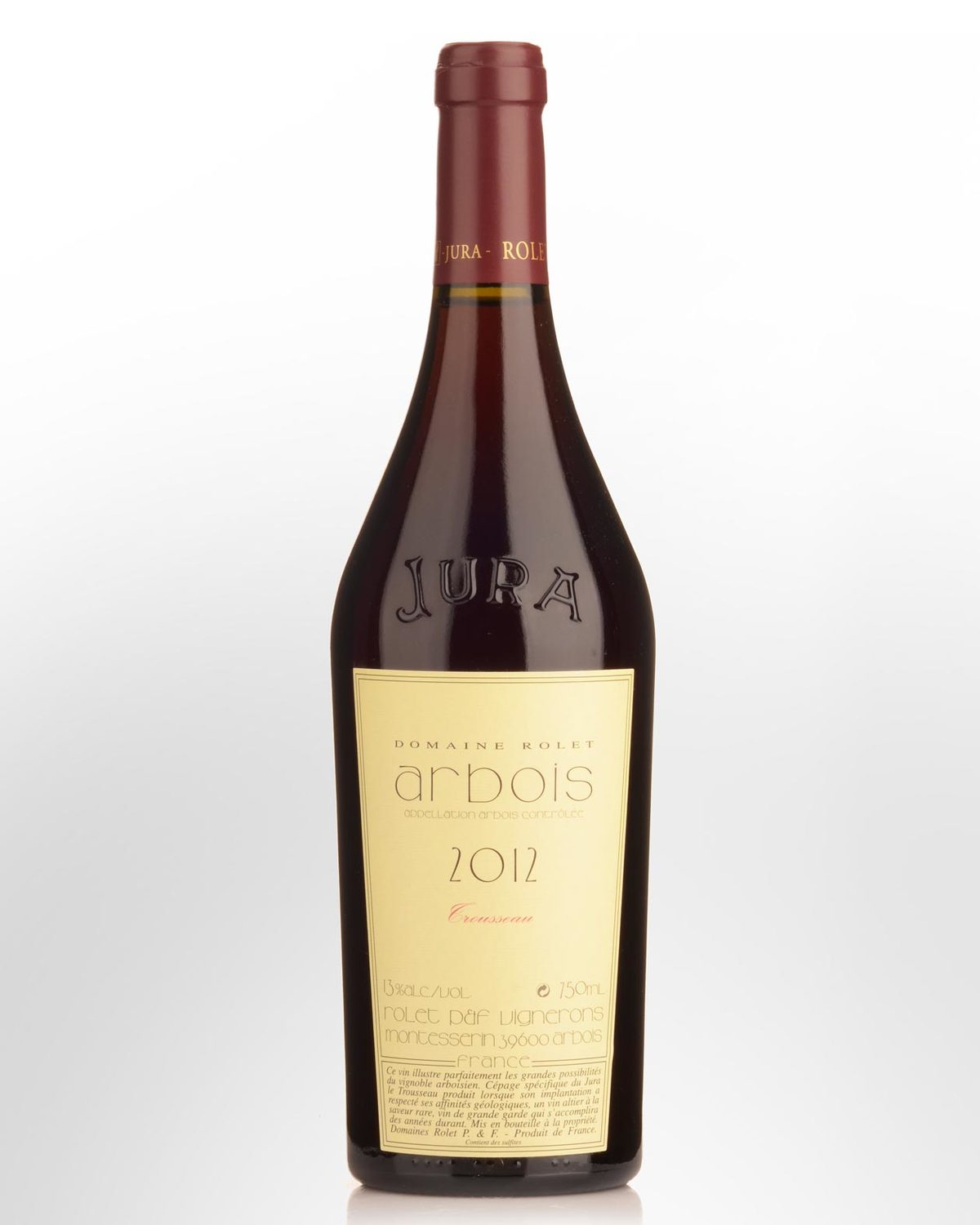 2012 Domaine Rolet Arbois Rouge Trousseau
Domaine Rolet was founded in 1942 by Désiré Rolet. His four children took over operations in 1958, with Bernard and Guy taking charge of the vines and vinification, and Pierre and Eliane running marketing. Over the years, the domain has acquired prime old vines across Arbois, Côtes-du-Jura and L'Étoile appellations and now spans 65 hectares. Brothers Bernard and Guy Rolet farm sustainably and harvest the fully ripe grapes by hand—which is difficult work among the steep slopes. No synthetic chemicals are used and the soils are constantly ploughed.
Trousseau requires high levels of sunshine to mature and hence covers only the warmest 5% of Jura's vineyards. Domaine Rolet works two vineyards of Trousseau located in the "lieu-dit" Montesserin a Arbois, and Chagnon et L'Euvrin sur Montigny. Following fermentation the wine spends 18 months in large old foudres with the aim to retain freshness and fruit detail.