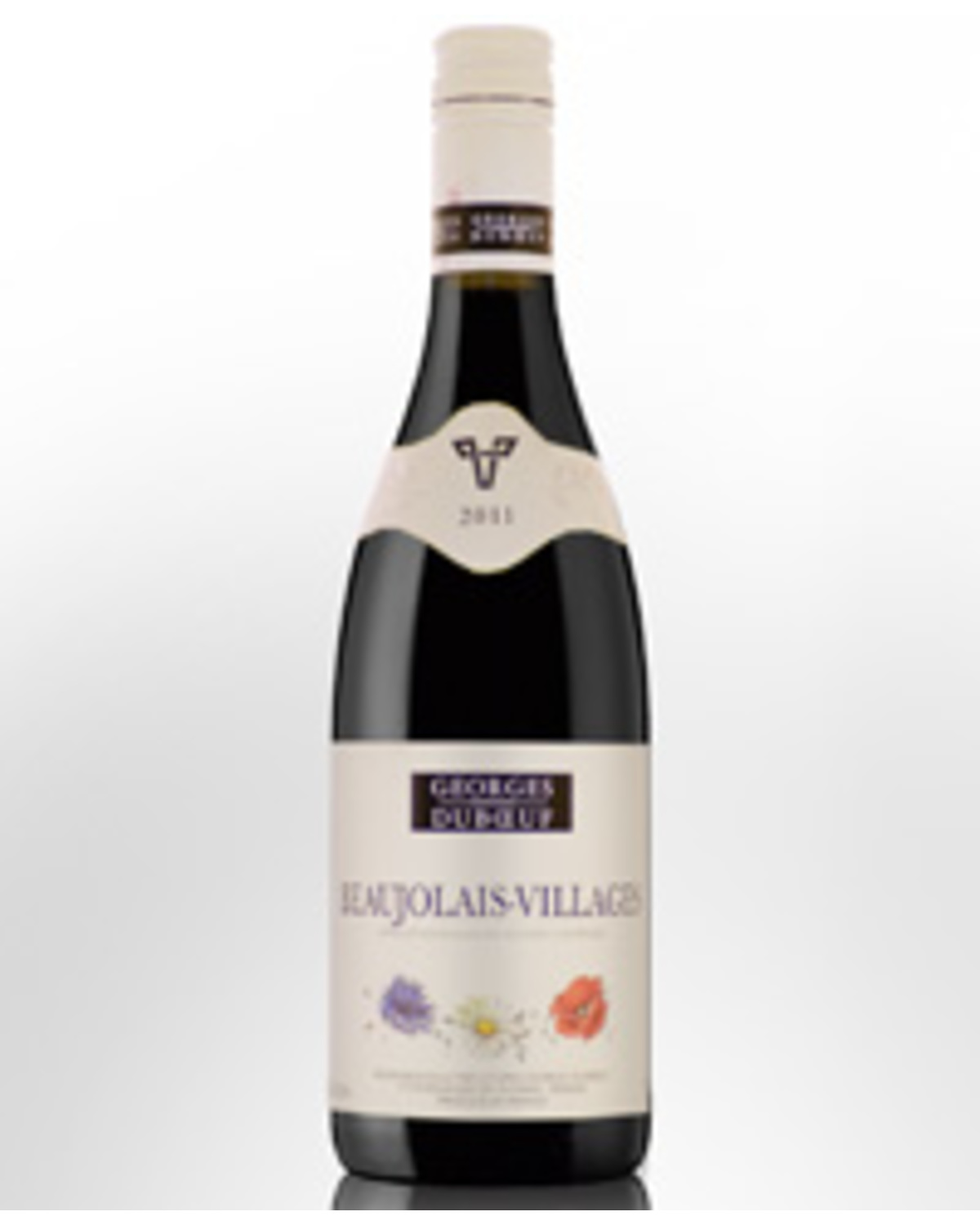 2011 Georges Duboeuf Beaujolais Villages
Beaujolais Villages,
FRANCE
Cellar:
2 - 3 Years (2015-2016)
Retasted on 13/9/13
Semi translucent dark red colour with crimson red purple hue. The nose displays aromas of ripe cherries alongside some inky earthy like characters with some spice end notes. Light and fruity with a dry finish the palate has flavours of dark cherries, earth and spice. Soft, slightly dryish tannins with aftertaste of cherries and spicy earth.
Drink over the next 2-3 years.
Alc 12.5%
Semi translucent crimson red purple colour with crimson purple hue. The nose offers up subtle scents of macerated cherries, delicate raspberry and spice. Lighter bodied and fruity the palate delivers flavours of cherries, plum, subtle earth and spice. Fine grained soft tannins with a slightly dryish finish. Aftertaste of ripe cherries, light earth and spice.
Drink over the next 1-2 years.
Alc 12.5%