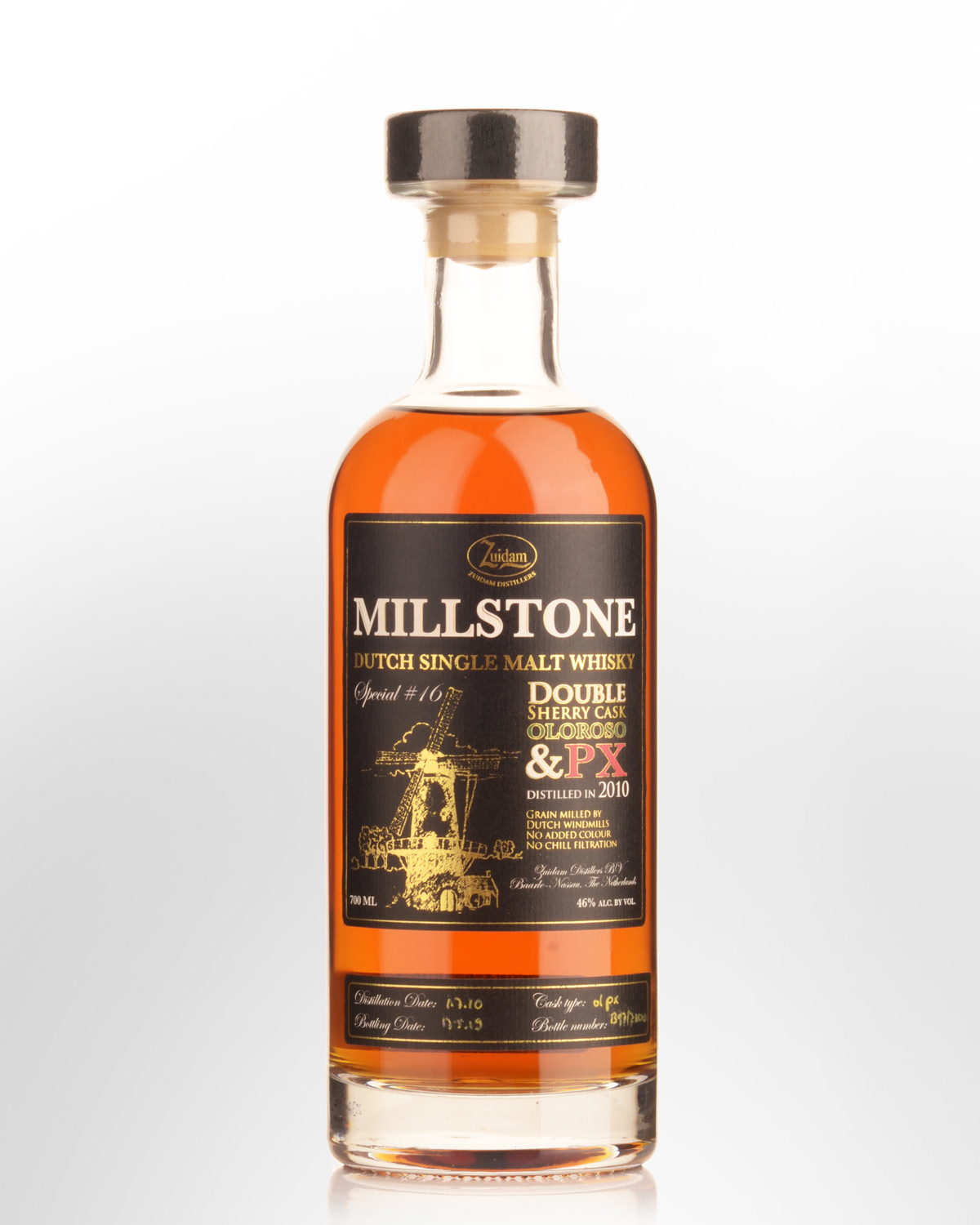 2010 Millstone Special No. 16 Olorosso & PX Double Sherry Cask 9 Year Old Single Malt Dutch Whisky (700ml)
NETHERLANDS
A new Millstone expression with a double sherry maturation. Bottled non chill filtered at 46% Alc./Vol.
Other reviews... Like most PX involved whiskies, don't bother looking too hard for complexity. 88 points - Jim Murray's Whisky Bible 2022
Where Bols, Filliers and Bokma have become household names in Dutch spirits and liqueurs, you can now add another: 'Zuidam'. By European standards, this project is very, very young - only reconciled by a precociousness that seems to flaunt five centuries of distilling history. In 1975, Fred van Zuidam and wife, Helene opened a deliberately contained operation with one small copper still. That modest initiative now turns out a staggering 600 products, including liqueurs, genevers and new world style gins. And with help from their sons, they've turned to making whisky in a serious way. Described as "a distilling geek" and characterised by his frank and pragmatic attitude, Patrick Zuidam supervises the operation. With his brother Gilbert, the pair have progressively upgraded to four brand new copper stills and over 1000 oak barrels (typically American oak as well as x-Bourbon and Oloroso Sherry). Zuidam presently produce peated and unpeated malt as well as rye. Because they mainly use new and/or once used barrels, and they store the barrels in a warm warehouse, the whisky ages rather quickly but the results are self-evident.