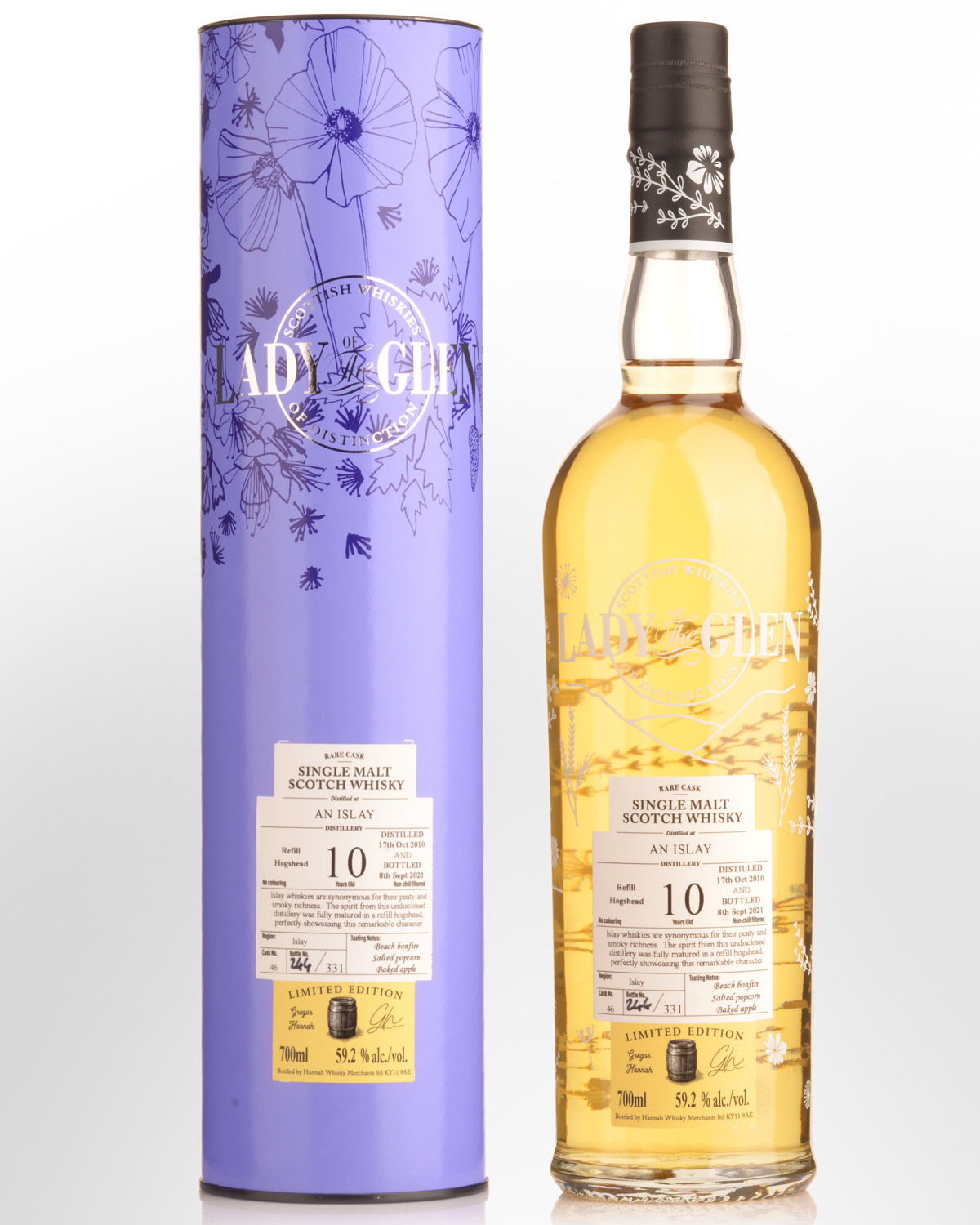 2010 Lady of the Glen An Islay Single Cask #46 10 Year Old Cask Strength Single Malt Scotch Whisky (700ml)
A simple refill hogshead showcasing pronounced Islay character: Barbeque and smoked meats feature on the nose alongside white pepper, sea shore, hints of medicine chest and something vaguely tropical. Super creamy and supremely balanced at near 60%; smokey citrus gives way to menthol tobacco, peppercorns, crushed pine buds, sooty peat and late charry oak. Bitter dark chocolate and tobacco through the aftertaste. So seamless it could be Kilchoman (but they don't sell to independents). Whatever it is, the peat is laid on in an impressively heavy-handed fashion. 59.2% Alc./Vol. Non chill filtered. 331 bottles.
Notes from the bottlers... Nose: Very costal and full of classic maritime character. Notes of sea spray, salted popcorn and peat embers initially before moving to a fruitier citrus style with orange zest, lemon pepper and barbequed lime. Palate: The high ABV really brings the smoke and peat to the fore before massive waves of mixed peel, fruit & nut chocolate and baked apples take over. This is followed by drier style spice and toasted oak character. Finish: Baked pear and roasted nuts before the fruitiness fades to leave behind a slightly drying orange bitters and fragrant wood smoke character.