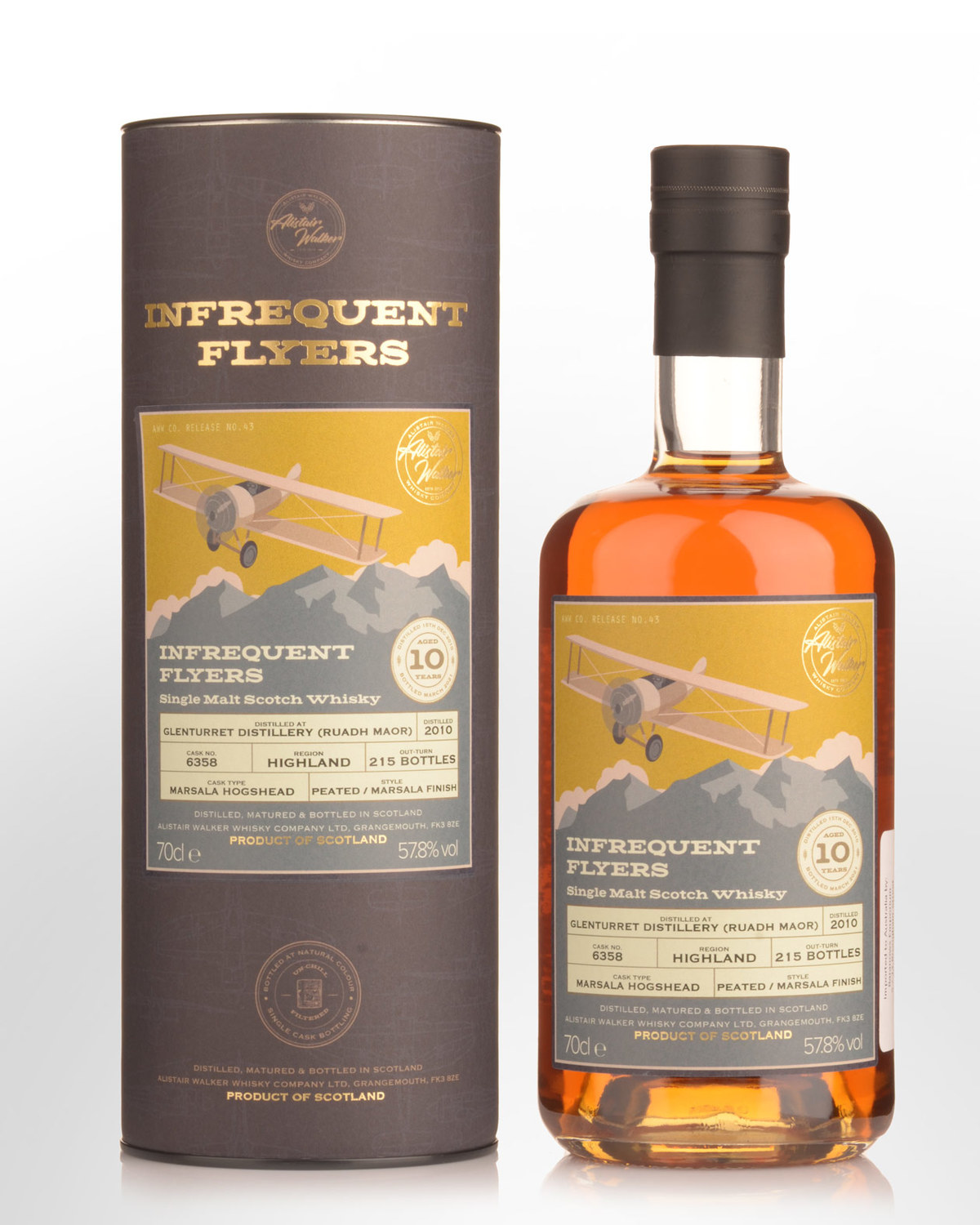 2010 Infrequent Flyers Glenturret (Ruadh Maor) Single Cask No.6358 10 Year Old Cask Strength Single Malt Scotch Whisky (700ml)
'Ruadh Maor' refers to Glenturret's peated distillate, first produced in 2009 when it was created as a component for Black Grouse. This one's finished in a Marsala Hogshead.
Notes from the bottlers... Colour: Bright burnished copper. Nose: An immediate and sizeable hit of cooked meat. Crispy bacon, smoked haddock. Very savoury. Taste: Intense. Such a contrast of flavours here. Really sweet and fruity - apricots, peaches and marmalade - the Marsala cask flexing its muscles. This goes toe-to-toe with a smoky, medicinal, barbequed meat profile. Works brilliantly. Finish: Strong, smoky and sweet - with a wee spicy note at the end. 57.8% Alc./Vol. Non chill filtered.
Extremely limited stocks.