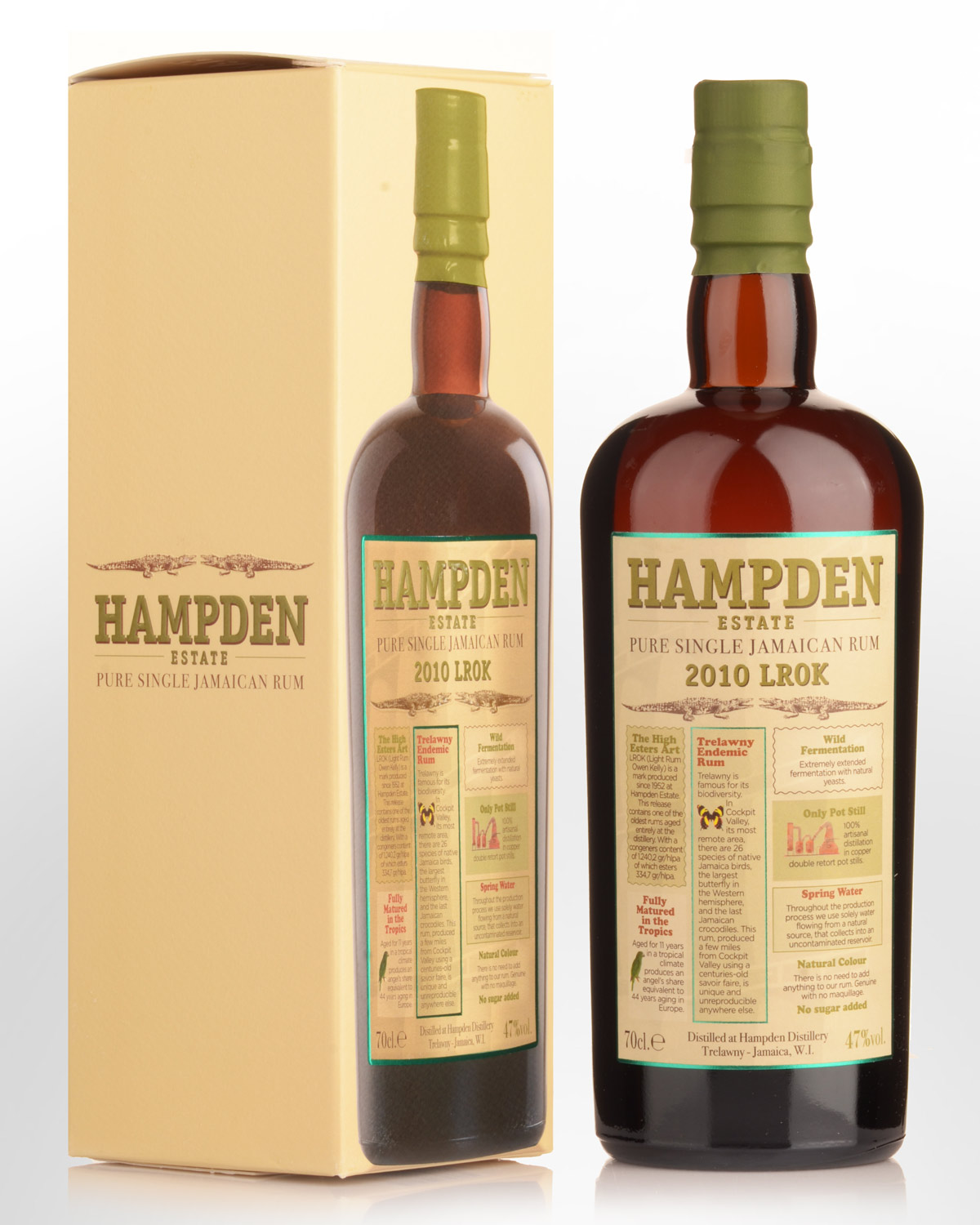 2010 Hampden Estate LROK Pure Single Jamaican Rum (700ml)
JAMAICA
A rum that's been on allocation around the globe. For those needing an introduction, the Hussey family purchased Hampden estate in 2009 and immediately began maturing new rums. This is one of the oldest vintages to date to be entirely aged on the estate. You might have guessed, 'LROK' (Light Rum Owen Kelly) is another Hampden marque, first produced in 1952. As explained in a previous entry, each Jamaican distillery classifies its rum based on specific marques corresponding to the content of esters after distillation. The esters translate into flavour profiles and in theory, determine how heavy and how 'funky' the distillate will taste. Normally blended together, finding a single marque is rare.
LROK is a high-ester marque that creates powerful rums ranging from 200 to 400 g/hLPA. Here the ester count is 334.7 gr/hLPA. Distilled in 2010 and full-term matured in tropical heat, the flavour development is equivalent to more than two decades in Europe, while the loss of liquid to evaporation is equivalent to 44 years of continental ageing. Cask strength versions of this marque have been described as "...extreme supernatural booze" by the likes of Serge Valentin.
At 47%, what you get is Jamaican with depth, texture and real tropical character, only perhaps slightly tamer. We received a 20ml sample. Aromatically it requires a little coaxing for the fruitiness to come forward; It's a medium to full bodied rum that climaxes in a prolonged finish of dried mango, plantain and grilled pineapple, the unadulterated character confirmed by pleasing bittersweetness. Indeed, nothing has been added. Very limited stocks.