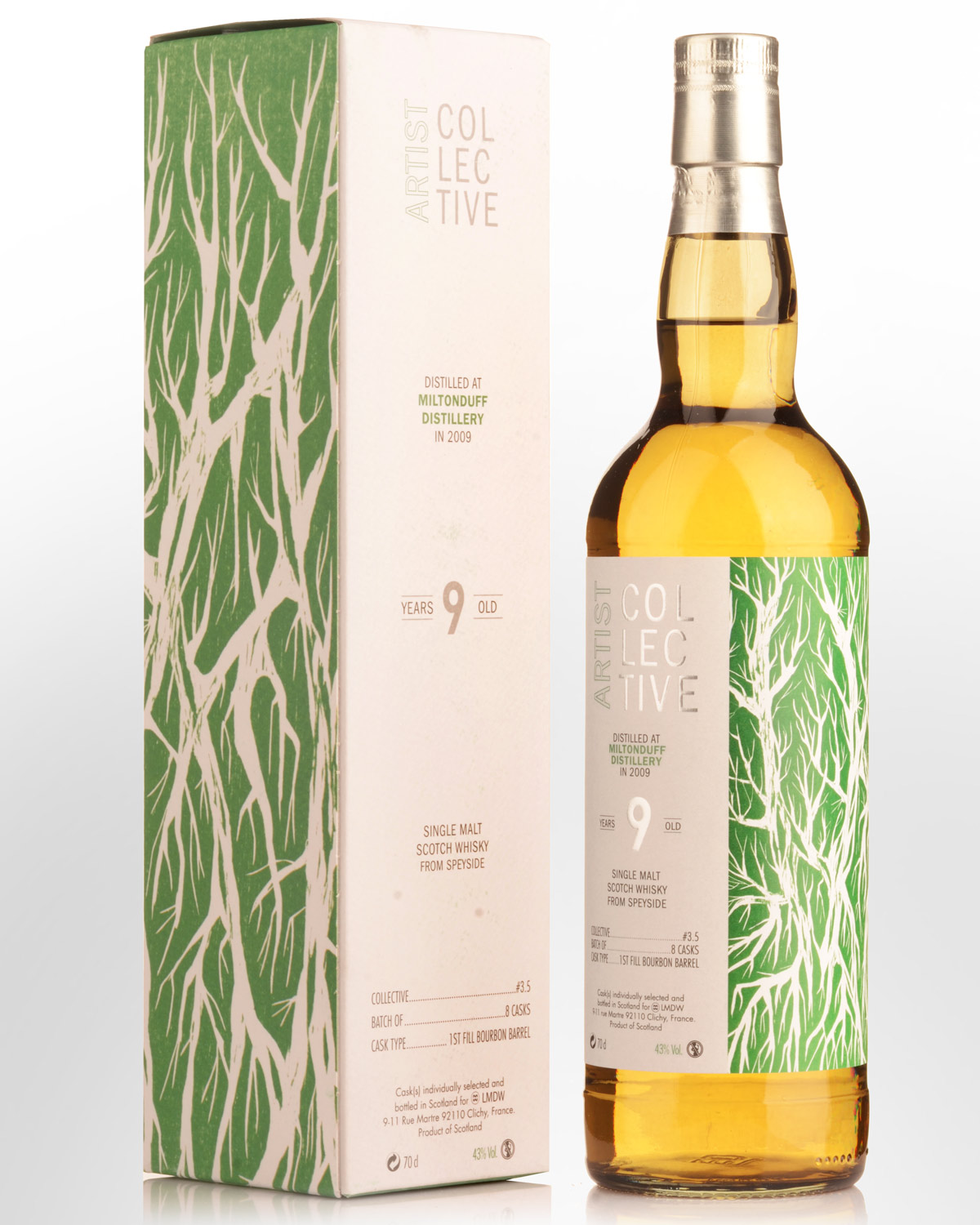 2009 Miltonduff Artist Collective 9 Year Old Single Malt Scotch Whisky (700ml)
Speyside, Highlands,
SCOTLAND
Famed for its robust and oily character, the single malt produced by Miltonduff is used in large part in the Ballantine's blends. The result of a combination of eight first-fill bourbon barrels, this complex and rich expression promises loads of sweet malt and fruits at an accessible 43%.
Notes from the bottlers... the unctuous initial nose is vanilla and fruity (pear). Allowed to breathe, it becomes exotic (banana, passion fruit) medicinal and spicy (black pepper). The powerful attack is then medicinal (ointment), honeyed and fruity. The mid-palate is both chocolatey and malty. The rich, well-balanced finish evokes an apple tart. The end of the palate is characterized by notes of tobacco and spice (nutmeg). On the retro-nasal olfaction, black fruits (bramble) guide the tasting towards new lands.An LMDW exclusive.