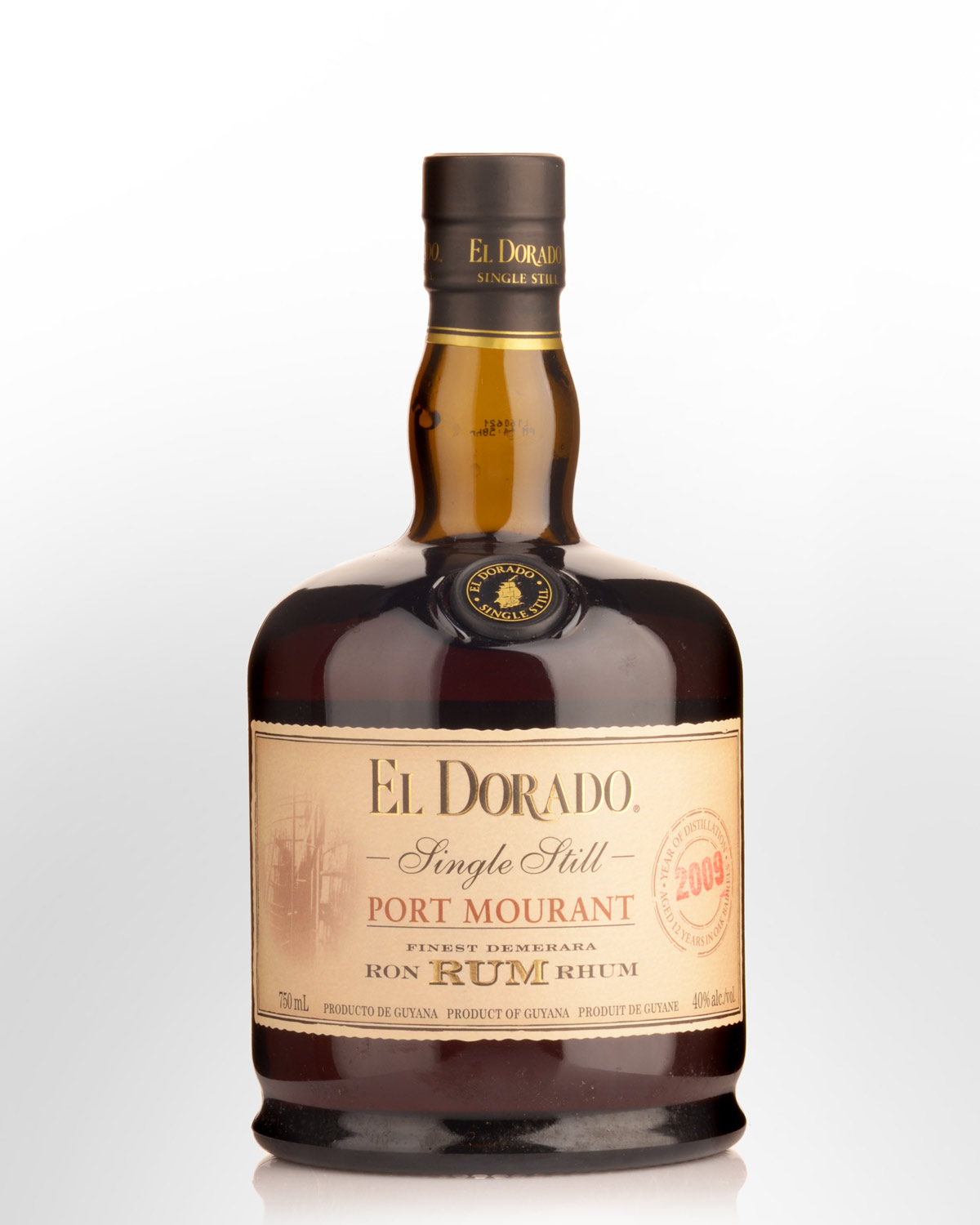 2009 El Dorado Port Mourant Single Still 12 Year Old Demerara Rum (750ml)
GUYANA
El Dorado originally launched a 'Rare Single Still Series' in 2016 featuring rums from three renowned Guyanese stills. These new releases come bottled at a much lower ABV, meaning the prices are also lower, making them much more accessible.
Demerara Distillers actually operate nine different stills capable of producing a range of rum styles. Of particular significance are three heritage wooden stills relocated from their original estates: Enmore, with its wooden continuous Coffey still. Port Mourant, with its wooden double pot still and Versailles with its wooden single pot still. The aim of these bottlings is to reveal the individuality and diversity of flavours that each still contributes.
The Port Mourant still which is the only one of its kind in use today was constructed in 1732 on the Port Mourant Estate, and later moved to the Uitvlugt Estate, then to its present location at the Diamond Estate in 2000.
Other reviews... [2006 release] This rum was made on an old, wooden Greenheart still built in the 18th century. It has got a fabulously rich colour; deep amber. Aggressive aromas of leather, pepperiness, demerara, coffee bean, chicory, anise, and a subtle fruity berry quality on the finish. This is the most pedal to the metal of El Dorado's three single still series (Enmore and Versailles being the other two). Comparatively, the Versailles has the heavy demerara but is more subtle and delicate, with vanilla and a smidge more fruit. The Enmore is demure on the demerara and has more chocolate and toffee. 40% Alc./Vol. - nataliemaclean.com/