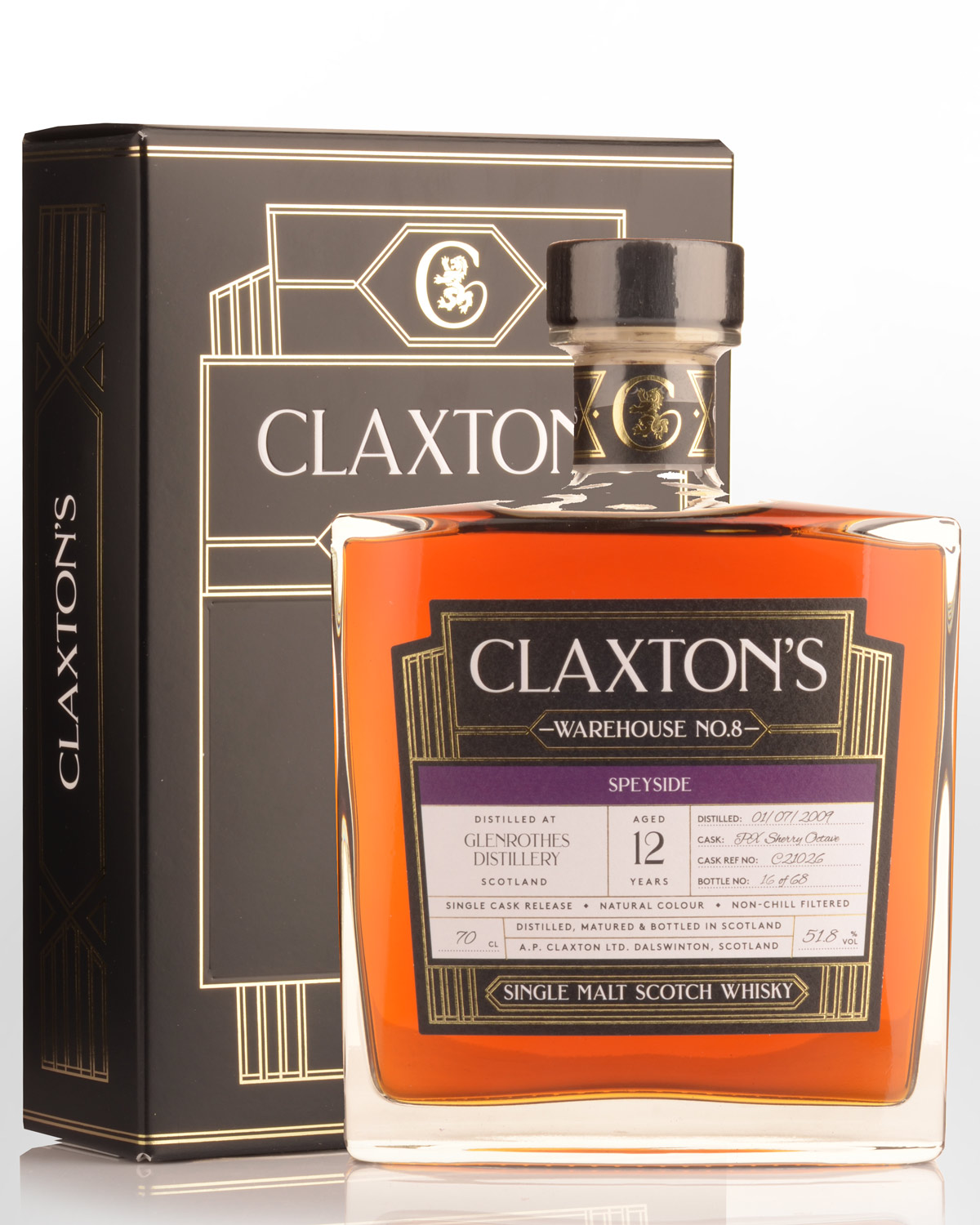 2009 Claxton's Warehouse No.8 Glenrothes 12 Year Old Cask Strength Single Malt Scotch Whisky (700ml)
Speyside, Highlands,
SCOTLAND
Claxton's are taking a leaf out of Duncan Taylor's book, the latter having experimented with smaller casks to great success for over forty years. The practise is based on the simple premise that there is more wood interaction with whisky over a shorter period of time in a small cask than in a large cask. This middle-aged Glenrothes is one of several examples from Claxton's latest outturn where "Octave casks" have been employed. They're typically made from staves of a previously used sherry butt and are approximately one-eighth the size of a butt (around 100 litres). Sometimes used to ameliorate sub standard spirit, the increased interaction between the wood and the spirit gives the whisky a greater depth of flavour and aroma in a shorter period of time. Here, the result promises a rare combination of heavyweight sherry and robust, rich Highland malt characteristics. The only trade off is that the size of the barrels means outturns are tiny - in this case, just 68 bottles. Be quick! 51.8% Alc./Vol. Non chill filtered.