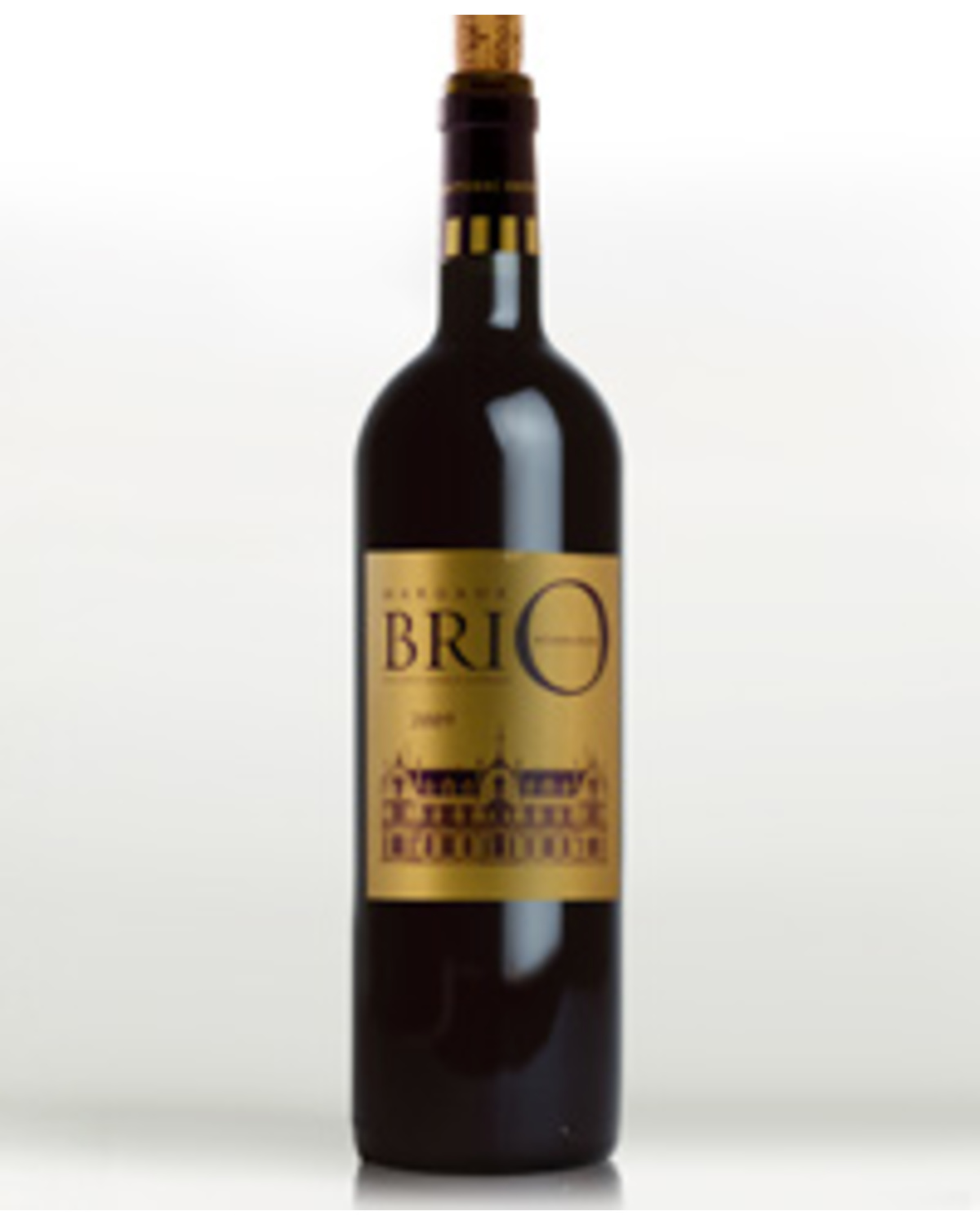 2009 Brio de Cantenac Brown
Margaux, Bordeaux,
FRANCE
Cellar:
6 - 8 Years (2019-2021)
An English enclave in Margaux, Cantenac Brown is a Tudor style chateau designed by animal painter John Lewis Brown in the 19th century. Fast forward to 2013, Simon Halabi now owns the 42 Ha Margaux estate producing the 3rd growth Grand Vin as well as 2nd wine "Brio" and 3rd wine "Sijac".
Brio's varietal mix is exactly the same as Cantenac Brown - 65% Cabernet Sauvignon, 30% Merlot, 5% Cabernet Franc, with the same care taken in the vineyard as the Grand Vin (shoot thinning, leaf plucking and bunch thinning). Brio is hand harvested with two sets of sorting, fermented in thermo regulated stainless steel tanks and matured in the same cooperage mix as the grand vin. In fact, the only significant difference with the Grand Vin lies in the careful monitoring and recording of the vegetative cycle during the growing season to determine the limits between first and second tiers within the sub blocks of the 42 Ha vineyard. Produced in lesser quantities than the Grand Vin, Brio sells at less than half the price of its darling brother. Yet, in some respects, it could be argued that it's even more desirable!
Totally opaque black crimson colour with deep dark crimson red hue. The nose shows lifted notes of violets and blackcurrant followed by some dark mulberry, tobacco, earthy cedar and light spice. Mid weight with elegant and refined flavours of dark mulberry, cedar, earthy tobacco and spice. Fine grained, yet dry dusty tannin structure. Medium to long aftertaste of dark ripe mulberry, earthy tobacco and spicy cedar.
Cellar 6-8 years (2019-2021).
Alc 13.0%

Click here
to see all available 2010 Bordeaux Pre - Arrival offers.
Click here to learn more about the appellations of Bordeaux.
Click here
for a map of the appellations of Bordeaux