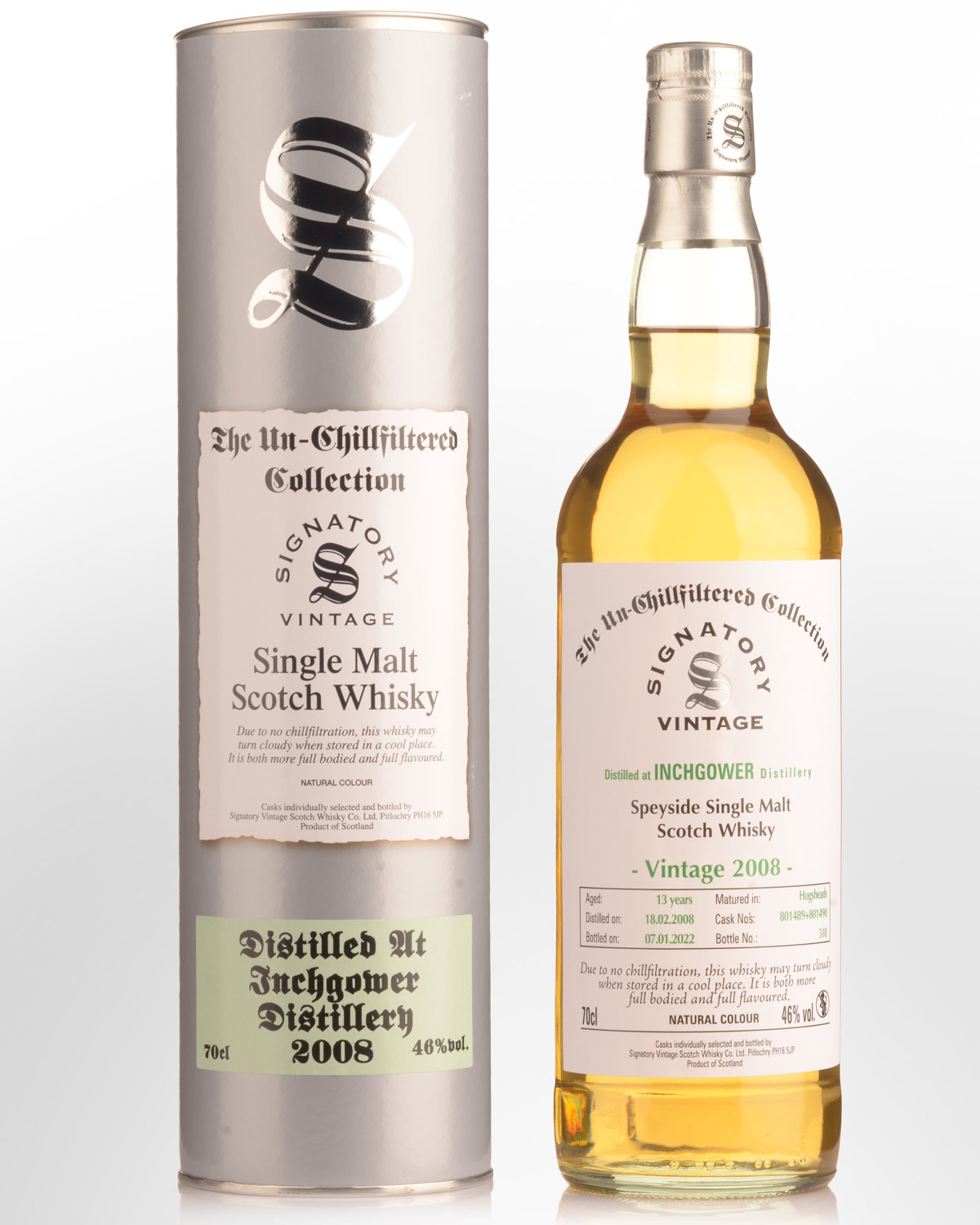 2008 Signatory Vintage The Un-Chillfiltered Collection Inchgower 13 Year Old Single Malt Scotch Whisky (700ml)
Speyside, Highlands,
SCOTLAND
Considered a 'coastal' style, some notice a pinch of salt on the finish of this East Speyside underdog. Indeed, according to atleast one critic, "No other new make reaches the same level of intense spiciness which is perceived on the tongue as salinity." As to why this is, scotchwhisky.com explain, "The spicy character is driven initially by a hotter than usual second water during the quick mashing regime which cuts back any overt nuttiness. Fermentation is short and the steeply angled lyne arms on the stills help to capture weightier elements." Finally, you may also find a slight waxiness on the finish, which references another coastal distillery, Clynelish.
Bottled at 46% and non chill filtered, Signatory's edition promises a rich, aromatic and distinctive expression. Their Unchill-filtered range is generally from single casks or are a blend of two or three casks at the most.