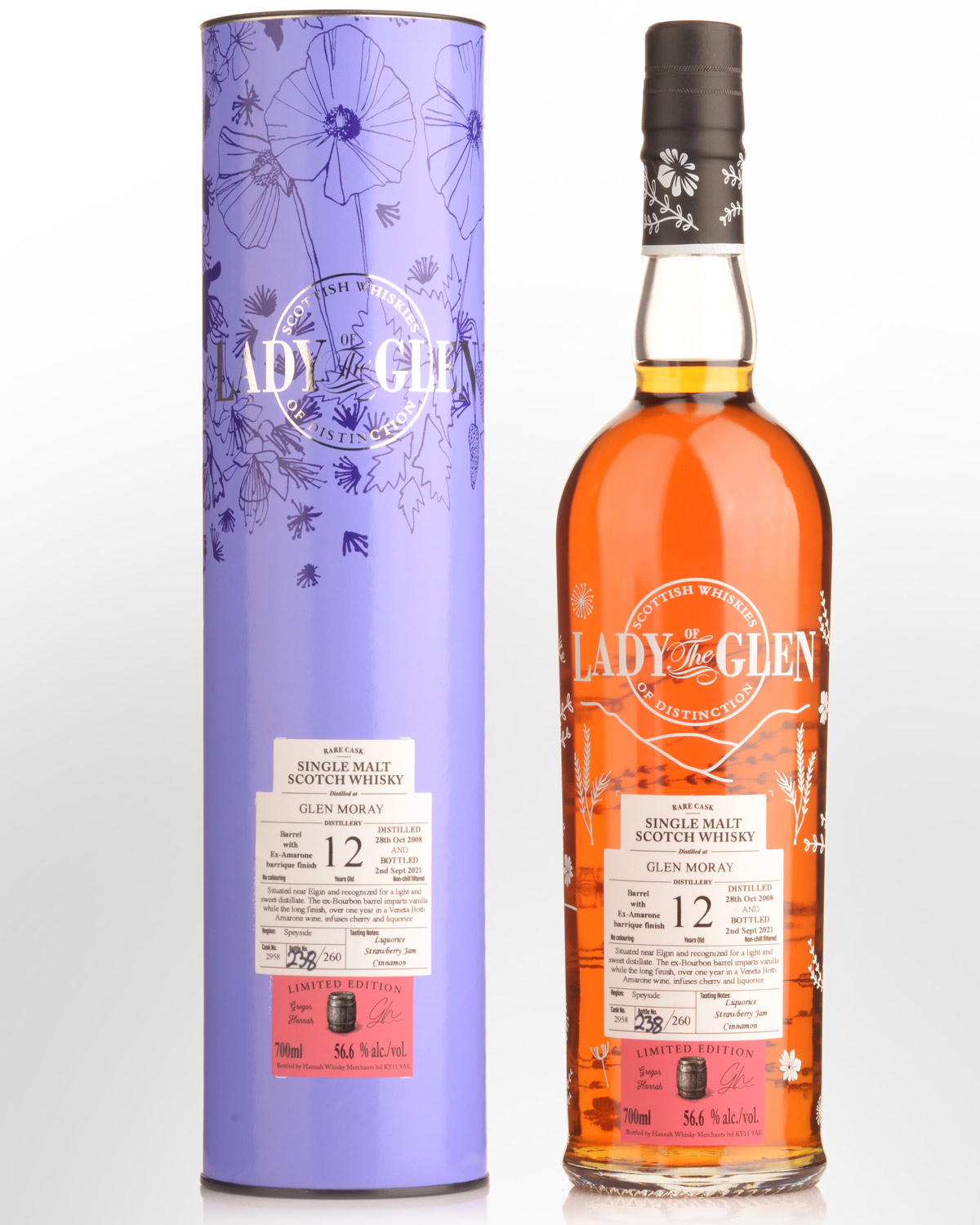 2008 Lady of the Glen Glen Moray Single Cask #2958 12 Year Old Cask Strength Single Malt Scotch Whisky (700ml)
Speyside, Highlands,
SCOTLAND
Twelve months in a Veneta Botti Amarone barrique has bestowed the whisky with a subtle rust-red gold hue. At first pour, aromas of wood shavings mingle with a dry malt character. Several minutes of air contact adds hints of plummy fruitiness and cigar box. For a distillery known for its light, sweet distillate, this is a sizeable dram: Plump, full-bodied, medium sweet though somewhat simplistic, the winey notes become apparent at the last; wisps of cherry-laced chocolate and Turkish delight are accompanied by a flurry of tingling wood spices. 56.6% Alc./Vol. Non chill filtered.
Notes from the bottlers... Nose: Sweet on the initial nose with the finishing cask showing its qualities. Red berry compote, ground ginger and caramel shortbread with a distinct liquorice note coming to the fore in time. Palate: A sweet dry balance is offered in the form of oatcakes and strawberry jam. The second sip reveals more in the way of spice notes with baked pears dusted in cinnamon and a buttery oak character. Finish: Vanilla and a touch of white chocolate before the sweetness fades revealing more oak and even a touch of light smoke. Finally, a baked cinnamon apple pie impression lingers.