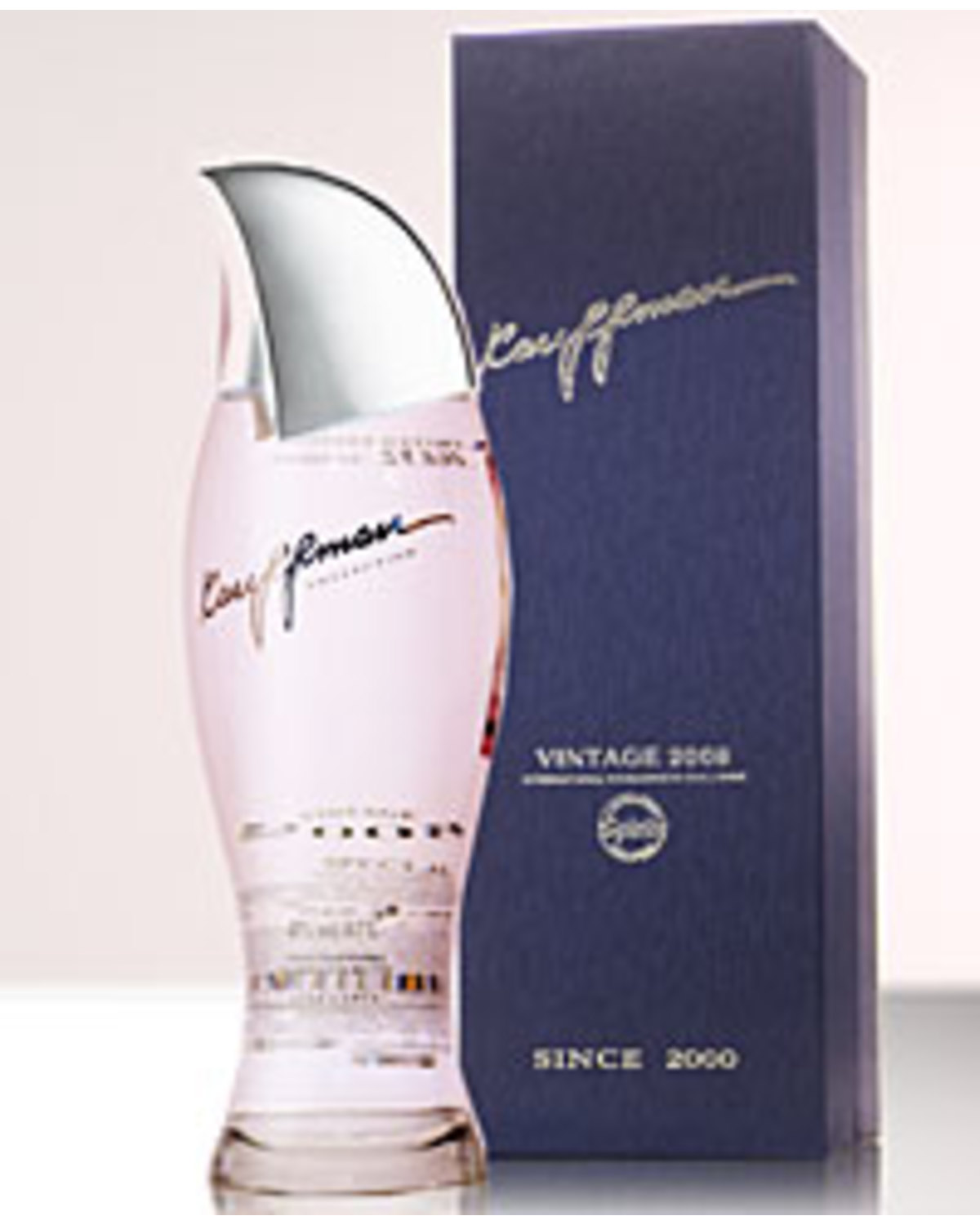 2008 Kauffman Vintage Vodka (700ml)
Moscow,
RUSSIAN FEDERATION
Taking a winemaker's approach, Dr. Mark Kauffman has selected several of the best wheat-growing regions in Russia based on climactic conditions and soil growing capabilities to create the world's first vintage vodka. Like great wines, the vintage spirits are only produced in years where the wheat has met the criteria of the distillery. Spirit is then allocated to either Kauffman's 'Vintage Select' or 'Private Collection' bottlings depending on the quality and style. Vintages to date include 2002, 2003, 2005, and 2007, with 2002, 2003 and 2005, meeting the highest quality standards reserved for the 'Private Collection'. The subsequent years are utilized for the 'selected' non vintage range under 'Hard', 'Soft' and 'Lemon & Grapefruit' with similar prospects.
All vodkas are distilled fourteen times and filtered twice: once through birch coal, and once through quartz sand. In the case of Kauffman Private Collection, the water is subject to double filtration through Sodium-cat ion filters and two rectifying processes that eliminate any additives while retaining the subtle flavours and delicate taste.
Consumer expectations will be high when one considers the price point of these extraordinary neutral spirits (comparable to the finest barrel aged spirits in the world). One thing cannot be questioned - these products enter another league when it comes to utterly exuberant packaging.
No tasting notes available. Very Limited Stocks.
 Click here to learn more about Vodka.