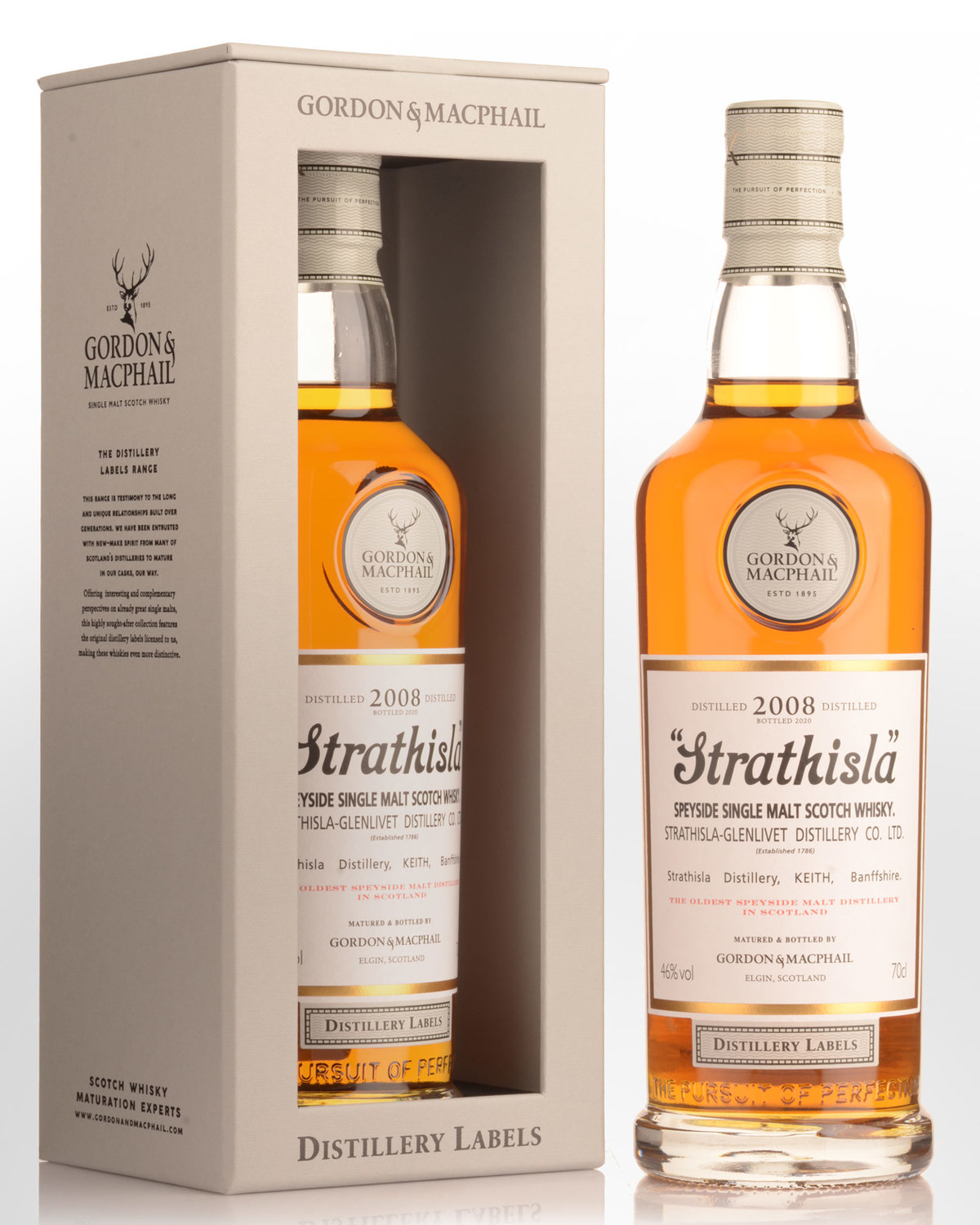 2008 Gordon & Macphail Distillery Labels Strathisla Single Malt Scotch Whisky (700ml)
Speyside, Highlands,
SCOTLAND
Good to see G&M are upping the ABVs in this series. Previously, Strathislas have been released at 43% or even 40%. Very limited stocks.
Notes from the bottler... Nose: Fresh grassy notes, leather and walnuts, chocolate-covered ginger, whispers of malted barley, triple chocolate cookies and apple blossom. Taste: Fragrant rose leads into lemon shortbread, dark fruits, raisins, under-ripe orchard fruit and a healthy dose of Christmas pudding. Finish: Chocolate orange biscuits and rich hazelnut. 46% Alc./Vol.