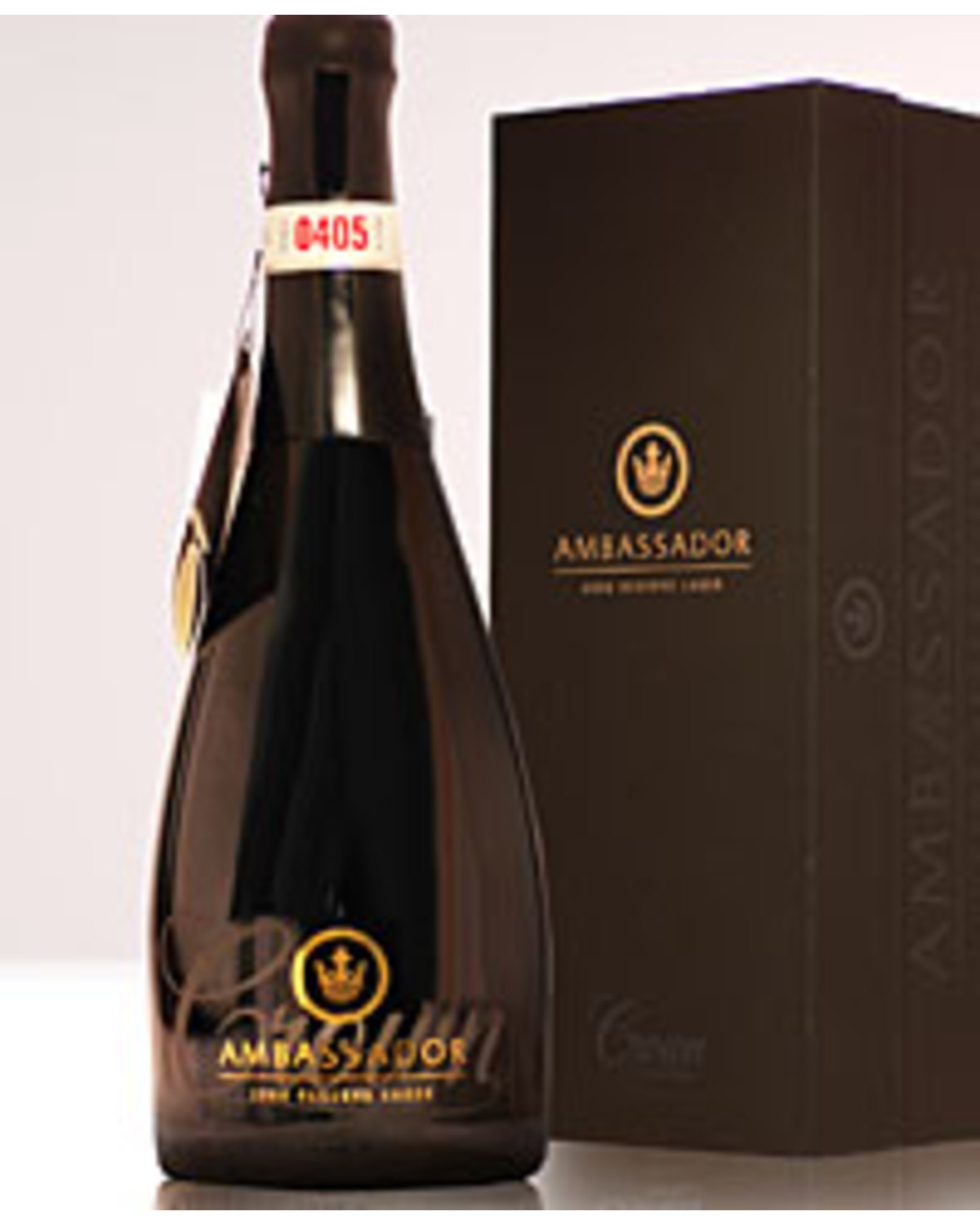 2008 Crown Ambassador Reserve Lager Beer (750ml)
Crown Lager is proud to announce a new addition to the Crown Family - Crown Ambassador Reserve - a limited edition vintage lager. The number one bottle of the first vintage has been specially released to mark the anniversary of Her Majesty Queen Elizabeth II's Coronation on 2 June, with the subsequent release to the public on 30 June 2008. This beer is set to make history as Australia's first luxury style of beer, just as Crown Lager did in 1954, when it pioneered the premium beer market as the country's first premium beer.
Ambassador Reserve is a full-bodied, rich lager-style. Deep amber in colour the brew, once poured, is perfectly carbonated and capped with a creamy effervescent head derived from careful in-bottle fermentation. Longer maturation gives Crown Ambassador Reserve a distinctive taste, which is both luscious and mouth-filling. Balancing a complex base of sweet caramelised malt with the bitter fruitiness of the signature Galaxy hops, hand-picked fresh from the bine (hop vine), it's truly a beer to be savoured.
The lager is exquisitely packaged in a 750ml champagne-style bottle, individually numbered and nestled in a beautifully presented box. Each bears the signature of Master Brewer - John Cozens - who meticulously oversees the entire brewing process. Unlike other beers, Crown Ambassador Reserve is a limited vintage release, which makes it a unique gift idea or long-term investment. Only 5,000 bottles produced in 2008.
No tasting notes available.