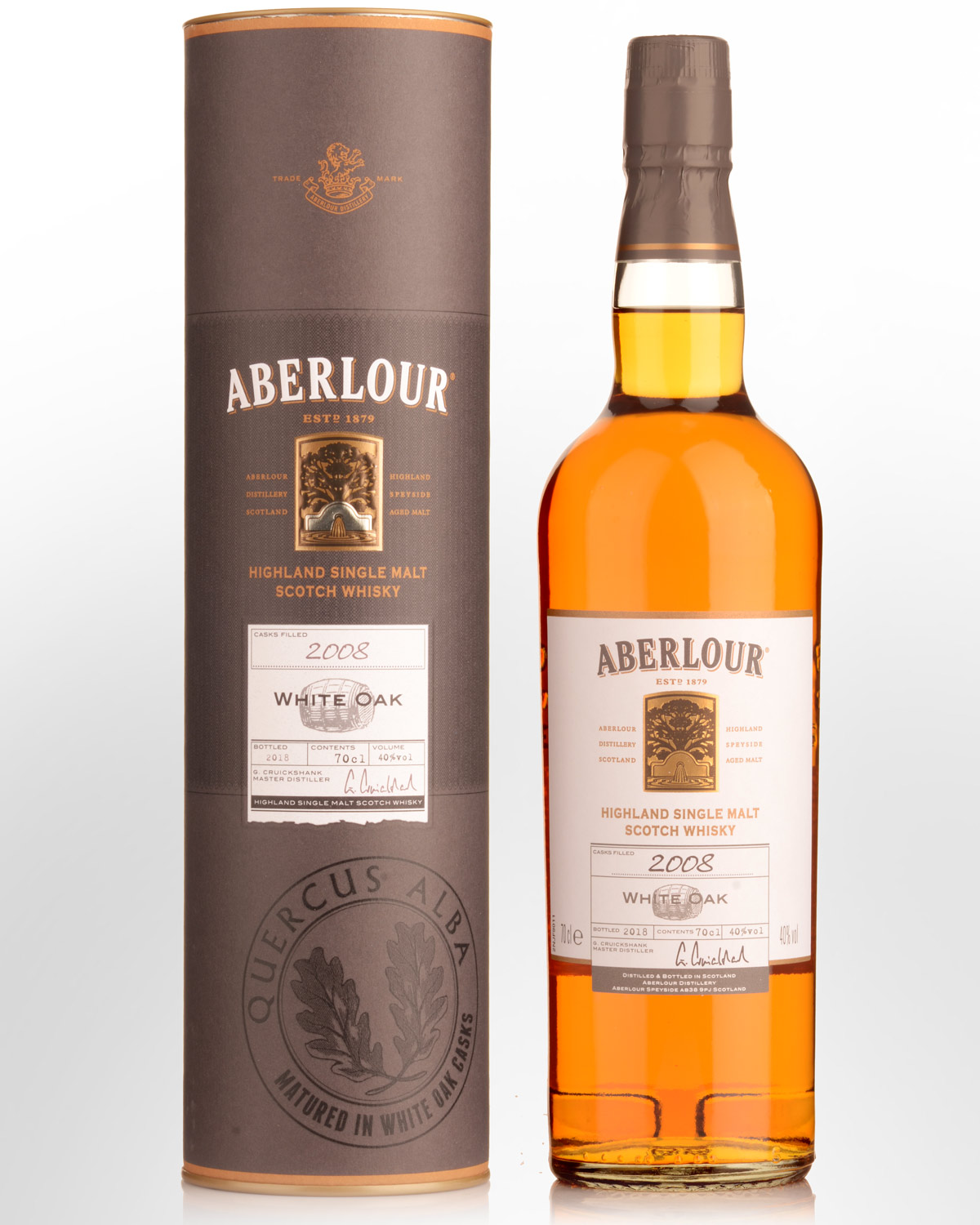 2008 Aberlour White Oak Single Malt Scotch Whisky (700ml)
Speyside, Highlands,
SCOTLAND
Aged roughly ten years, here is an Aberlour that bucks the trend, giving you a chance to try the spirit 'naked', without sherry influence. Yet, according to one blogger, "Attentive drinkers will find there is still plenty of Aberlour character here." Reportedly the emphasis is on coconut and vanilla from the cask and fruit from the distillate. Bottled at 40% so expect a lighter style. Some batch variation has been noted by Serge Valentin below.
Other reviews... [2009/2019 release tasted] Given the meagre strength here, I suppose this will rather be or aperitif-quality. Colour: light gold. Nose: rather on porridge, grist, apple compote, gooseberries and just oak vanillin. This is a light, pleasant, undemanding nose that would display a lot of fresh barley as well, before fading away… Mouth: this is where it's getting a little more difficult. The oak strikes first while the body's a little too weak to keep up. Violet sweets, sawdust, some nutmeg... It tends to become bitter and just rather unpleasant. A little bizarre, but we've often noticed that whiskies need higher voltages to be able to sustain this kind of oaken profile. Finish: short, bitter, dry, oaky. Comments: I remember last time I visited the distillery – but that was a long time ago – you could fill your own bottle from either a sherry or a bourbon cask. The bourbon used to be splendid and, at that time, very unusual as Aberlour was all about sherry. But this time, American oak doesn't do much good, in my opinion, but maybe is the newer batch, the 2010, better. 70 points - whiskyfun.com