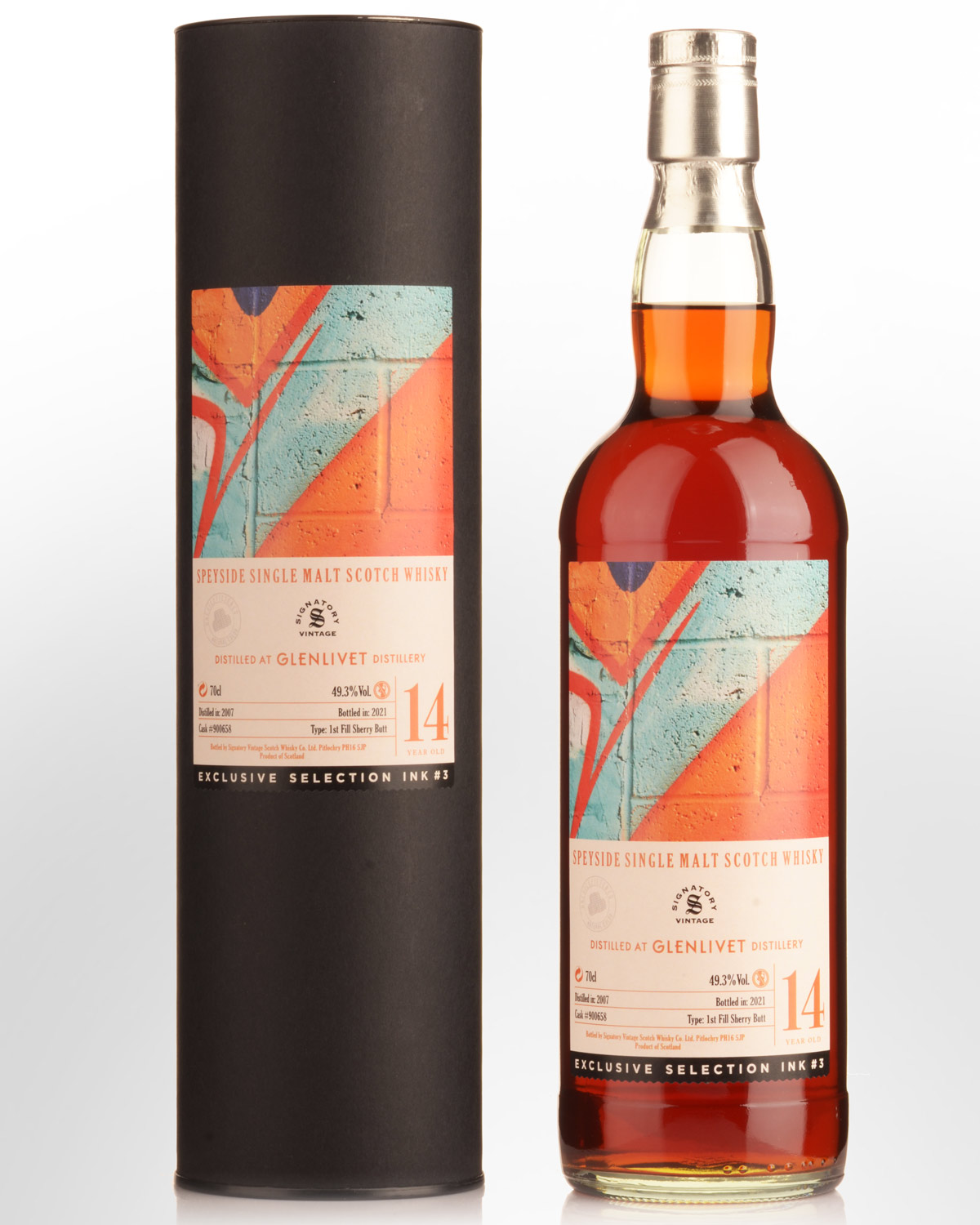 2007 Signatory Vintage Exclusive Selection Ink #3 Collection Single Cask Glenlivet 14 Year Old Single Malt Scotch Whisky (700ml)
Speyside, Highlands,
SCOTLAND
This deeply coloured Glenlivet continues the series of 'Ink labels' selected by the experts at French retailers, Le Comptoir Irlandais. Sourced from reputable independents, Signatory Vintage, cask #900658 was a first-fill Sherry butt and a fairly active cask at that, with more of an old-school attack then a clean, contemporary one. Pickled ginger, struck match, burnt orange, hazelnut and hints of hessian sack give the aroma a sulphury slant, though there's some redemption from the latent fruitiness. The flavours follow with roasted hazelnut, marzipan, ginger biscuit and orange infused dark chocolate - those 'rustic' notes adding a burnt fruit toast character to the finish. Not for everyone, but we know there are those who will appreciate - even treasure - this now seldom-found and very distinctive style. 49.3% Alc./Vol. Non chill filtered.
Notes from Le Comptoir Irlandais... Nose: the modern influences of Sherry casks (fruity and spicy) meet the more rustic influences of the same cask (leather, rancio) for a deep result. Palate: on prunes and citrus fruits. Creamy texture. Finely malted and herbaceous distillate on chocolate and spicy waves. Finish: chocolate, fruity and malty notes persist for a long time.