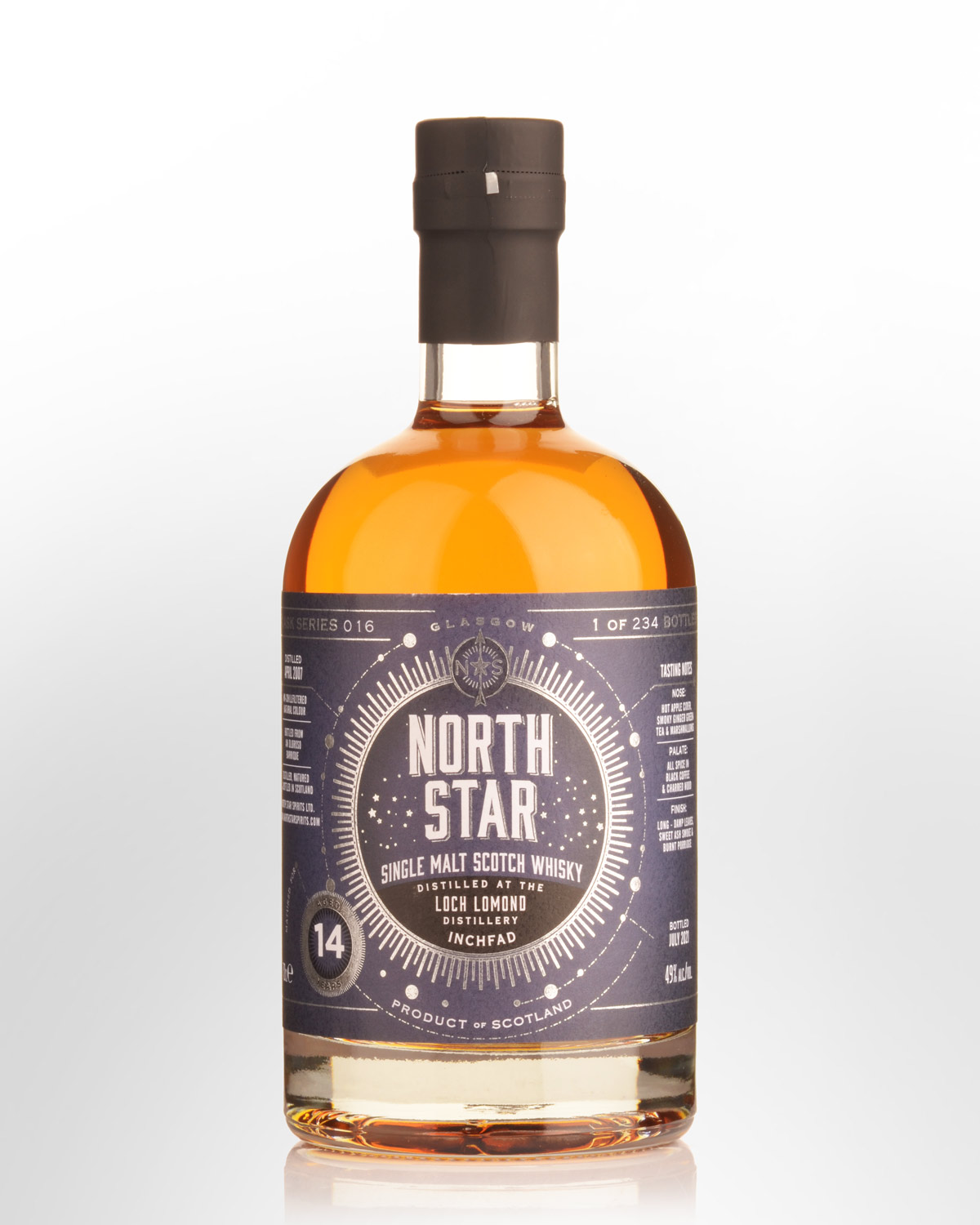 2007 North Star Inchfad (Loch Lomond) 14 Year Old Single Malt Scotch Whisky (700ml)
'Inchfad' is an island in the south-east of Loch Lomond, home to a ruined distillery. As a whisky, it was released by Loch Lomond in the mid-2000s as a heavily peated variant. The distillery now only uses the name internally for one of the many distillates produced at the multi-functional plant. Nothing has been released under the Inchfad name for some time now, except by indies. This one's from an Oloroso barrique yielding 234 bottles. 49% Alc./Vol. Non chill filtered.
Notes from the bottlers... Nose – Hot apple cider, smoky ginger green tea and marshmallows. Palate – All spice in black coffee, charred wood. Finish – Long – Damp leaves, sweet ash smoke and burnt porridge.