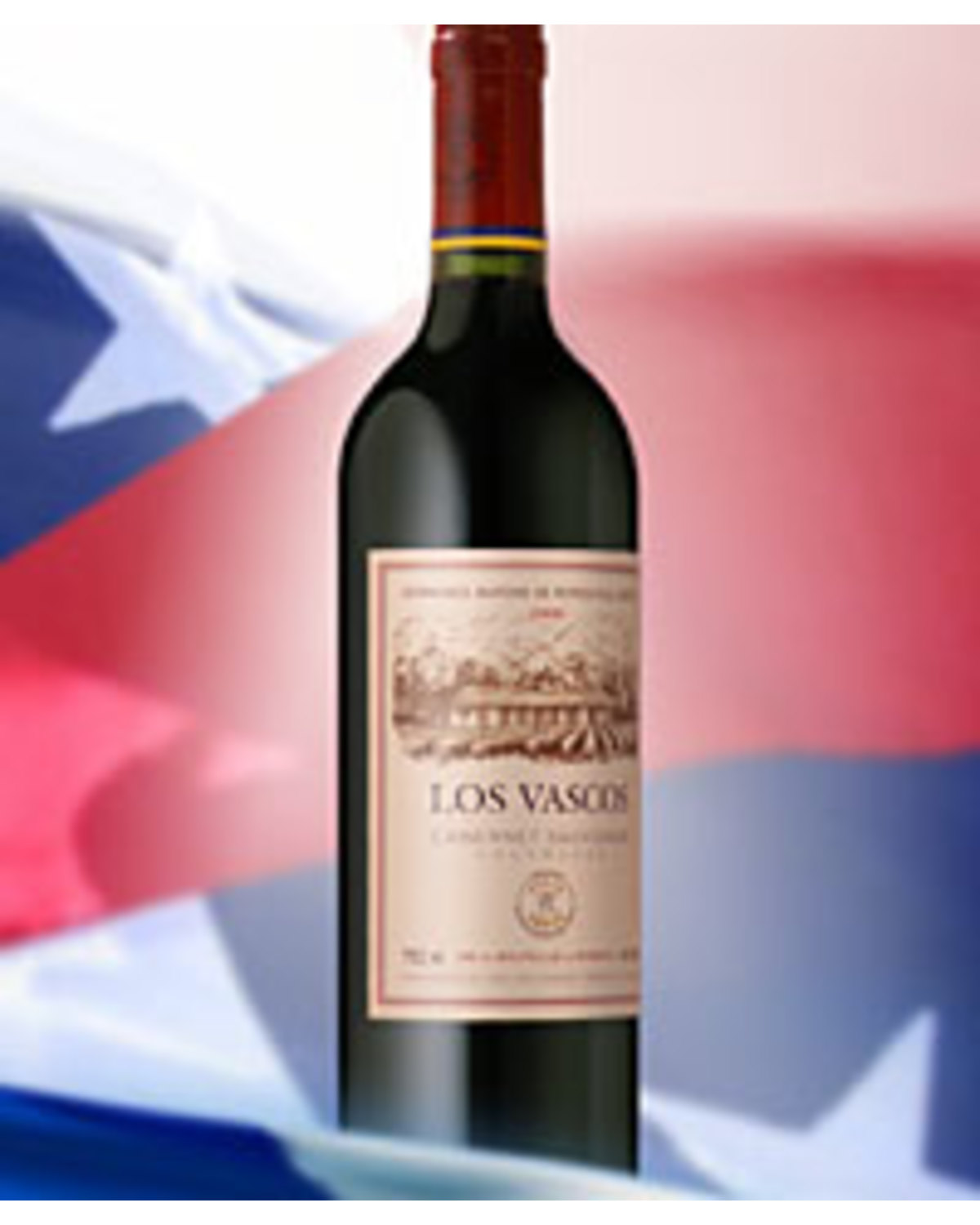 2007 Los Vascos Cabernet Sauvignon - Pre Arrival Offer
Cellar:
5 - 8 Years (2014-2017)
THE FRENCH CONNECTION:VINA LOS VASCOS AND LAFITE ROTHSCHILD.
Despite being historically linked to Spain, Chile's wine history has been most profoundly influenced by French winemaking, particularly that of Bordeaux. This association is exemplified at one of Chile's best vineyard sites, 'Los Vascos', an Estate in Colchagua, specialising in the production of superb Cabernet Sauvignon, as well as other Bordeaux varietals, under the supervision of one of the Old World's most prestigious Chateaux - Lafite Rothschild. Domaines Barons de Rothschild took over the Los Vascos Estate in 1988. Prior to purchasing, the Rothschild team visited many properties and tasted many wines to ensure that the terroir they purchased was the best possible acquisition.
The vineyard is located 40 km from the Pacific Ocean, some 130m above sea level. The site has excellent exposure to sunlight as well as adequate water resources, semi arid soils and is frost free. When the venture first started, Rothschild's brief to the winemaking team was modest '...make a really good $7 wine'. Only after ten years of experimentation did he feel they were ready to make wines of the highest quality. The Estate's wines continue to be made under the supervision of Lafite's winemaking team. As the vineyards have matured, the quality of Los Vascos wines have improved, in particular the premium wines, 'Grande Reserve' & the ' Le Dix de Los Vascos'.
Tasting Notes: An outstanding Bordeaux inspired Cabernet at a bargain basement price. Very deep crimson mauve colour with deep purple mauve hue. Top note of cedar, followed by blackcurrant and confectionary, with a hint of cigar box delivering a refined sniff. Very French in its aromatics which is also reflected on the palate. The palate displays refinement, with length and classic Bordeaux restraint. Flavours of cedar, cigar box and blackcurrant are overlaid with a hint of dark chocolate. Exceptionally long aftertaste.
Cellar 5-8 years (2014-2017)
Alc/Vol: 13.5%
Conditions of Pre-Arrival Offer: The wines are being shipped directly from South America in refrigerated containers and are expected to arrive in September 2009. Payment in full is required at time of order to secure these wines at the special pre-arrival pricing. There is no minimum order. Orders less than $200 will attract a delivery fee. Orders placed with non-indent wines will be held back until indent wines arrive or special instructions issued.