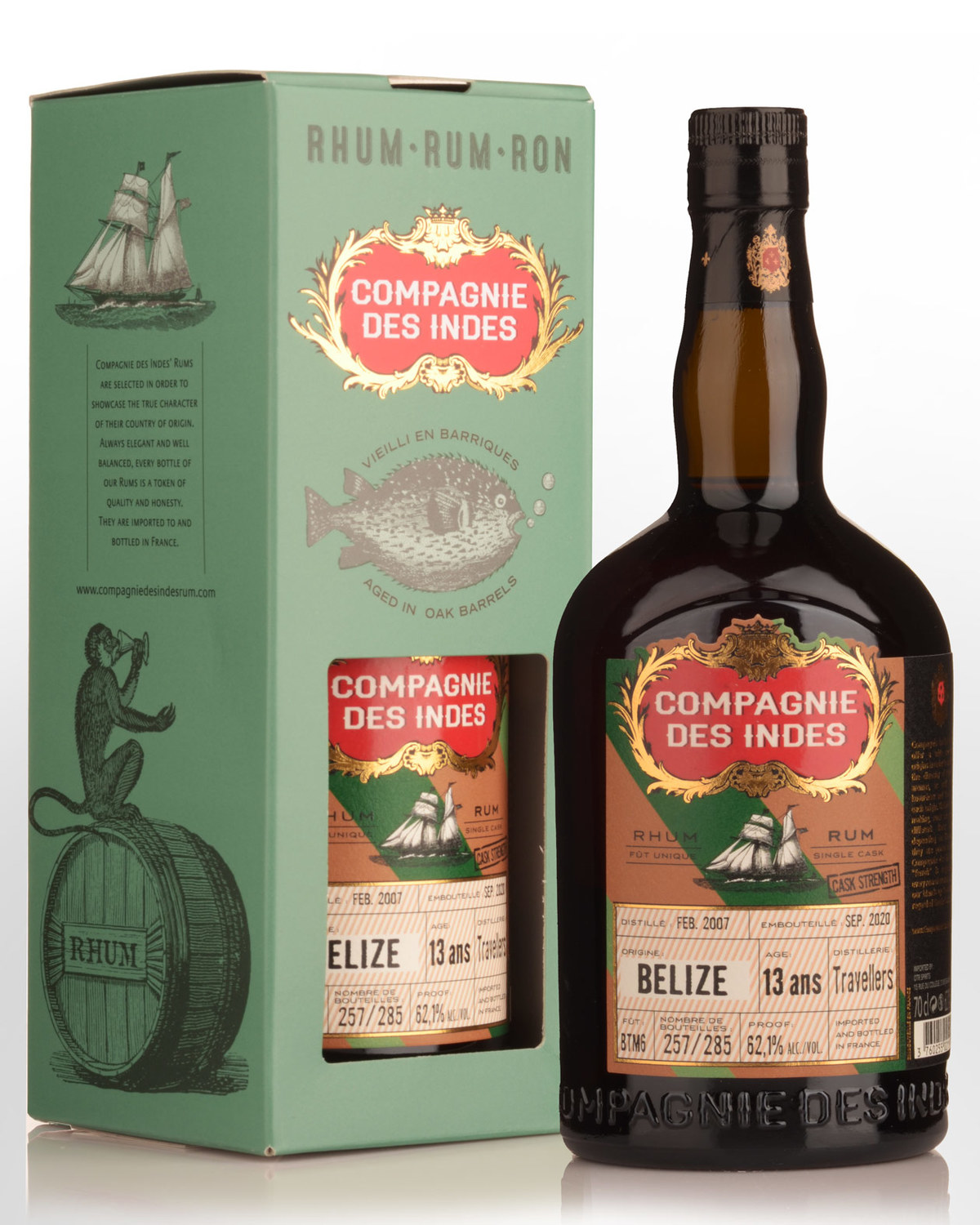 2007 Compagnie des Indes Belize (Travellers Distillery) 13 Year Old Cask Strength Rum (700ml)
BELIZE
Located on the eastern coast of Central America, Rum is the national drink in Belize - no surprise, as the country's sugar cane is of the highest standard, representing a considerable volume of exports.The local rum industry is dominated by 'Travellers Liquor' (est. 1953), a distillery based in Belize City. Specializing in molasses based rums and mainly supplying independent bottlers, the company gained its name from the success it achieved in serving travellers along the main route to and from Belize City. This natural strength release from French independent "Compagnie des Indes was drawn from a single cask at natural strength.
Notes from the bottlers...
Nose: Sandalwood, cinnamon, and a symphony of sweet spices. A floral touch of elderflower, the prelude of an intense mouth. Mouth: Powerful with still both the spicy and floral notes. It is a very well- balanced rum, its high abv makes for a contained powerfulness. Finish: Long and expressive, roasted subtle notes of 75% cacao.
62.1% Alc./Vol. Non chill filtered.