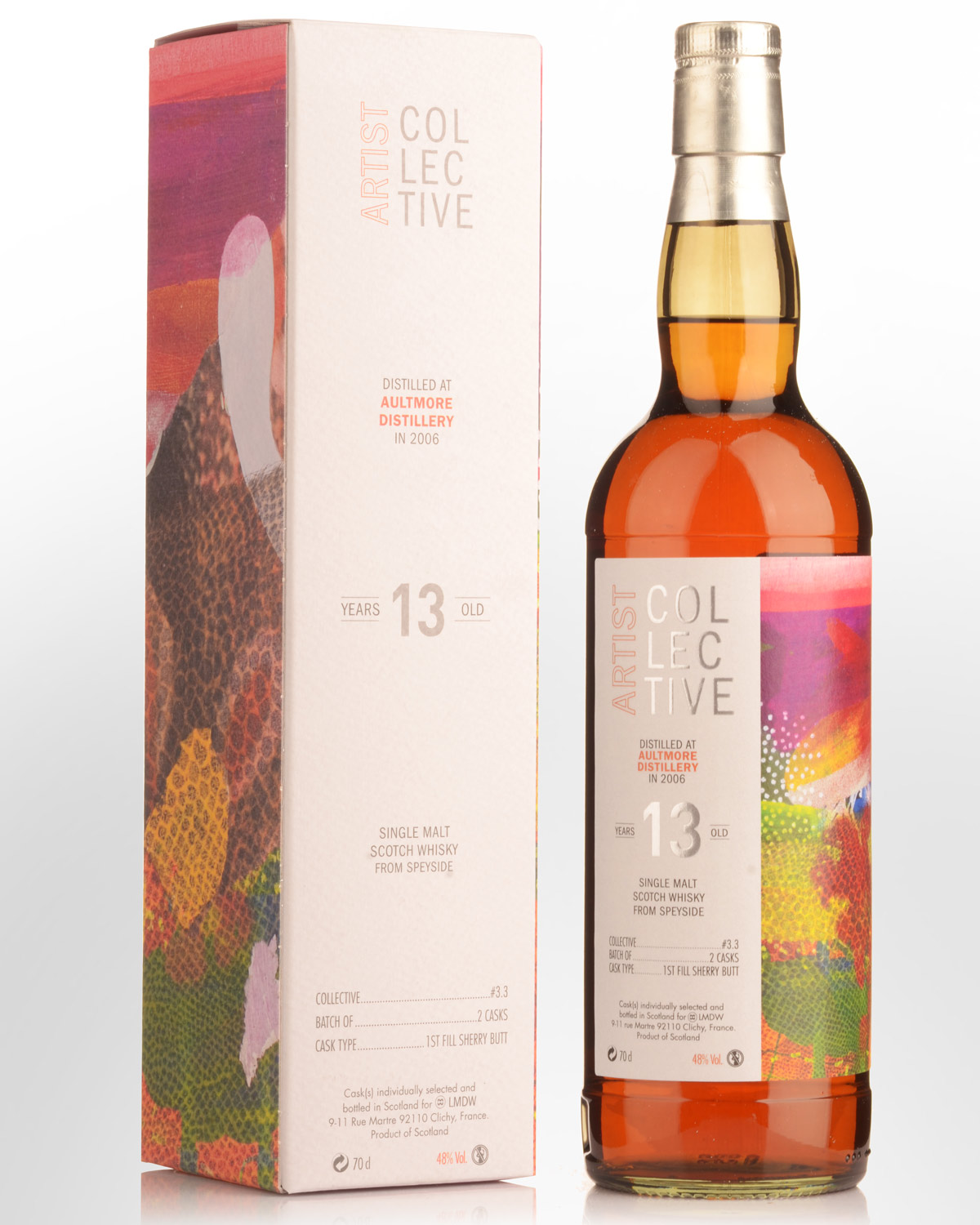 2006 Aultmore Artist Collective 13 Year Old Single Malt Scotch Whisky (700ml)
Speyside, Highlands,
SCOTLAND
Several Australian retailers have imported this previously, but it was selling at a significantly higher price. Bottled by French retailer, La Maison Du Whisky for their third edition of the 'Artist Collective' - a series that looks to create unique expressions that are both approachable and affordable - it sports a fabulous colour for a relatively young Aultmore. No surprise when you learn that it's a vatting of two first-fill sherry butts. Described as "a gentle and sherry forward affair", take advantage while our once-off shipment lasts. 46% Alc./Vol.
Notes from the bottlers... Aroma: Sweet aromas of apricots, almonds, quince, vanilla, toffee and nectarine fill the nose, followed by black cherry, cocoa, ginger, heather honey and pine needle. Taste: The palate initially offers notes lime blossom, lemon verbena, apricot and orange zest, slowly developing malted barley, beeswax, hay, dark chocolate and exotic fruits that linger in the finish.
Baptised the "nip of the Buckie Road" by the fishermen of the small port of Buckie in Moray Firth some 10 miles from Aultmore, the single malt produced by this distillery has always been popular in its native region. Thanks to its very aromatic and fruity character, it's also highly prized by master blenders and is notably used in John Dewar & Sons' blended scotches. The distillery was completely rebuilt in the early 1970s.