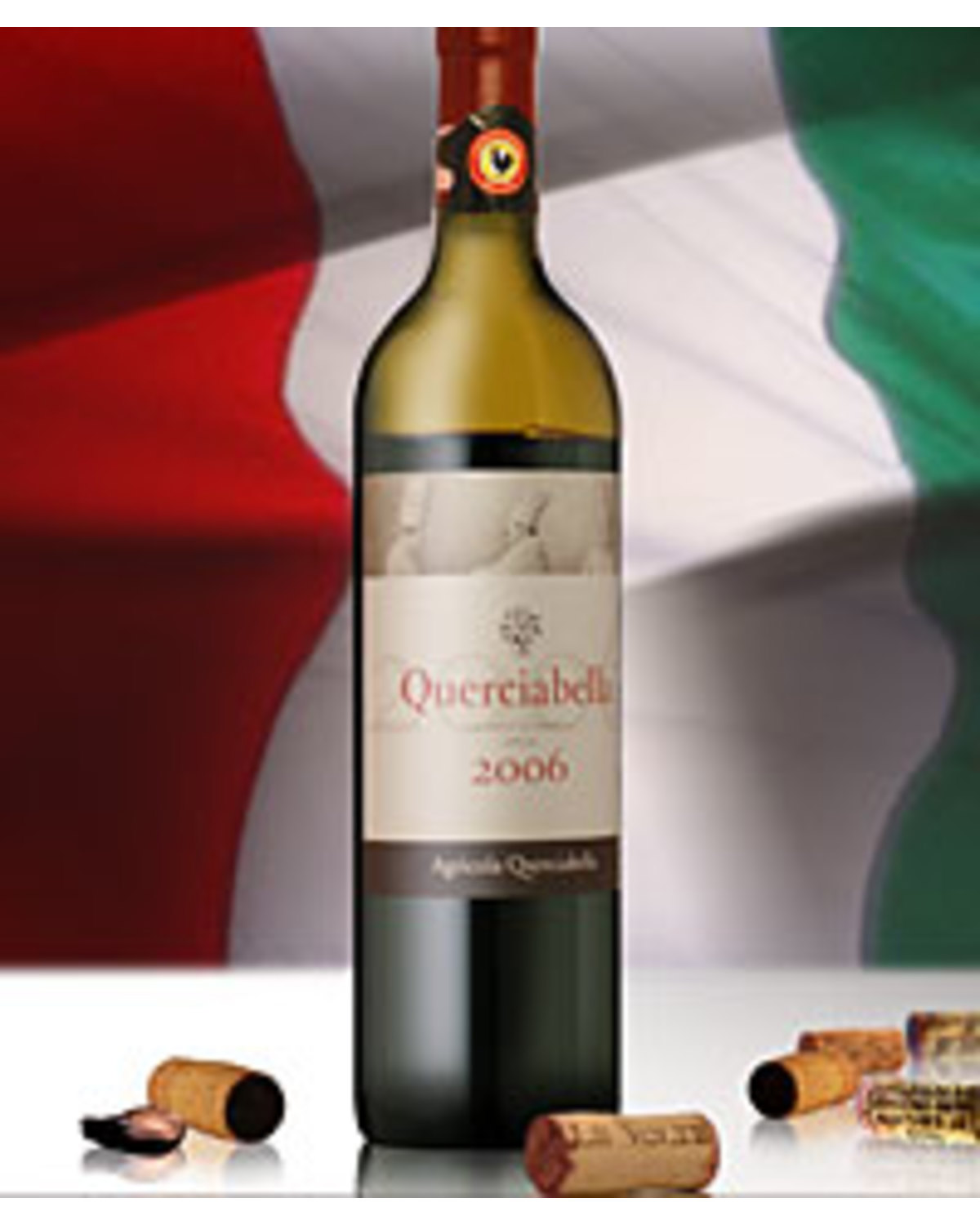 2006 Agricola Querciabella Chianti Classico Querciabella Sangiovese Cabernet Sauvignon
Cellar:
3 - 4 Years (2011-2012)
A couple of decades ago, Australians were slowly becoming acquainted with basket Chianti and Spumante as inexpensive but lower-quality alternatives to French wines. The range and quality of Italian wines has since shifted away from bulk wine, yet many remain ignorant of the vast and diverse Italian vineyards that produce roughly twenty percent of the world's total yearly wine output. Why is this situation only just beginning to change?
The last three decades of creative ferment and serious commitment to quality have transformed the Italian wine scene - perhaps no more so than in Tuscany, where the famous serpentine countryside has made the Sangiovese grape famous. Sun drenched slopes at altitudes between 150m and 500m above sea level ensure consistent ripening while significant day / night (diurnal) temperature variations further contribute to the wine's quality. The Tuscan renaissance stems from the 1970's, when in an attempt to give more body, intensity and longevity to Tuscan red wines, non Italian grape varieties were introduced into traditional blends and small oak barrels, principally of French origin, were employed for their maturation (a radical break with the local practice of using large casks of East European oak). Apart from marking a movement towards a more 'international' wine style, these innovations were also the vigneron's way of subverting the Italian appellation system, while proving that world class wines could be made using 'unofficial' varietals and techniques. The quality guarantee of these producers now resides in their dedication to excellence, rather than in a somewhat misguided appellation system which continues to bare the brunt of considerable criticism.
This is a top example of relatively full bodied Chianti.
Produced from a blend of 95% Sangiovese and 5% Cabernet Sauvignon. Deep crimson mauve colour with crimson mauve hue. Very perfumed nose with aromas of black cherries and blackcurrant, followed by some spice, tobacco and leather end notes. Medium to full bodied with flavours of dark cherries, spice, blackcurrant and cedar, followed by some earthy undertones. Fine grained dryish tannins with long aftertaste of dark cherries, cedar, spice and leather.
Cellar 3-4 years (2012-2013)
13.5% Alc
Other Reviews….
Querciabella occupies a stupendous position in the hills of Greve. With one notable exception, this is another set of strong releases from an estate that in recent years has made some of the most beautiful wines in its history. Gorgeous aromatics waft from the glass as the 2006 Chianti Classico Querciabella (95% Sangiovese and 5% Cabernet Sauvignon) opens to reveal a super-elegant expression of fresh berries, flowers and tobacco. The plumpness of the fruit makes the wine very appealing today, but there is sufficient tannic clout to suggest at least medium-term aging potential. In recent years Quericabella's Chianti Classico has established a new benchmark for finessed Chianti made in a contemporary style that nevertheless remains faithful to Sangiovese and the unique qualities of these sites.
Anticipated maturity: 2009-2021.
91 points
Antonio Galloni – Robert Parker's The Wine Advocate