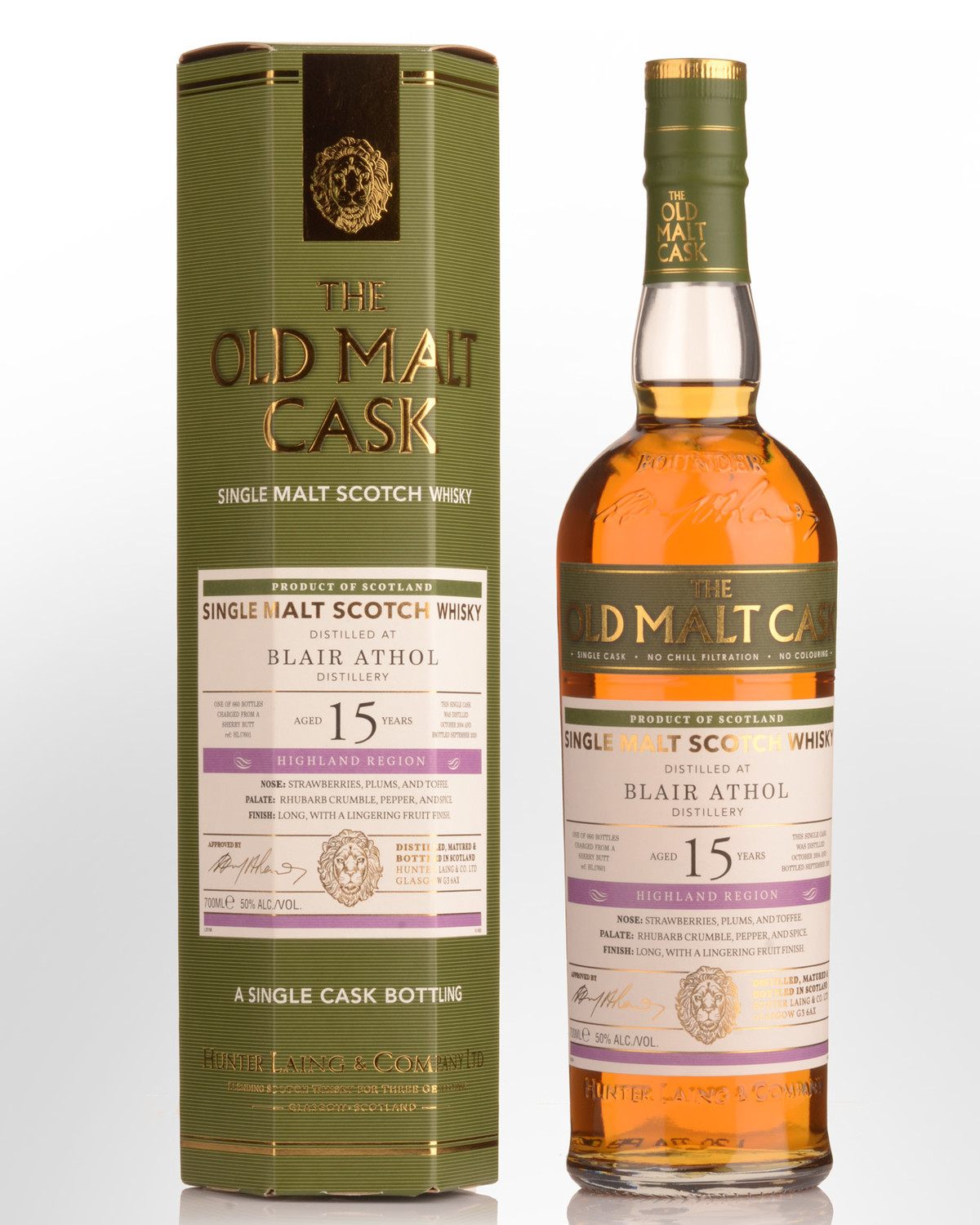 2004 Hunter Laing & Co. Old Malt Cask Single Cask Blair Athol 15 Year Old Single Malt Scotch Whisky (700ml)
Douglas Laing are offering 660 bottles of this middle-aged Blair Athol under their 'Old Malt Cask' label. Matured in a single sherry butt (HL17601) and bottled in 2020, it promises aromas and flavours of strawberries, plums, rhubarb crumble, pepper and spice with a lingering fruit finish. 50% Alc./Vol.
Located in Perthshire, on the road to the flock of distilleries that's located further north, Blair Athol was first bought to the attention of malt lovers via Diageo's Flora & Fauna series. Founded in 1798 and known for its floral and fruity spirit, an ancient source of water called the Allt Dour (Gaelic for "the burn of the otter") flows through the grounds of the distillery from the slopes of Ben Vrackie in the foothills of the Grampian mountains. The house style is typically rich, spiced, gingery and nutty.