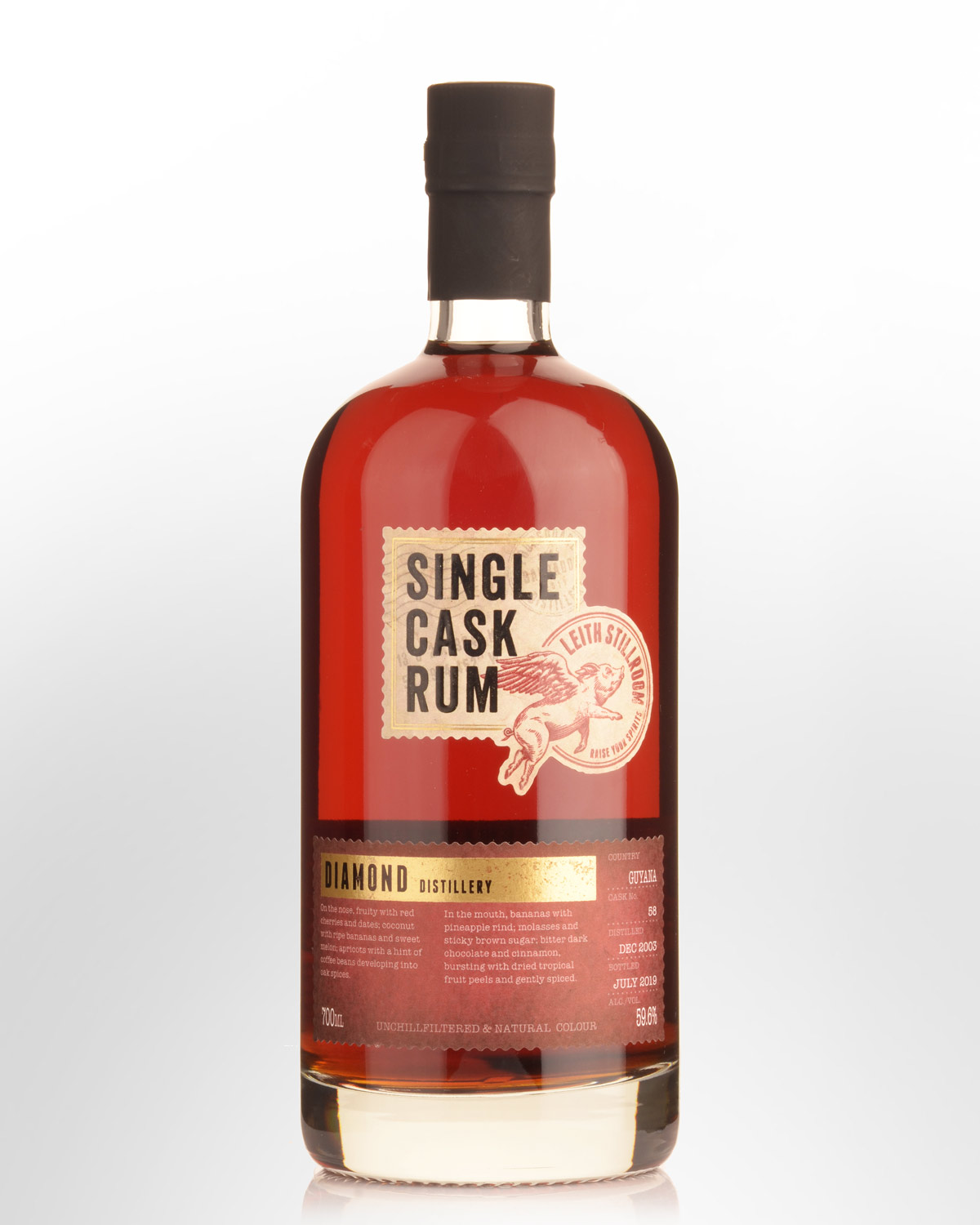 2003 Leith Stillroom Diamond Distillery Cask Strength Rum (700ml)
GUYANA
The 'real deal' in rum is on offer in a range of very limited single cask editions from UK bottler, 'Leith Stillroom'.
This one's sourced from Guyana's only operating rum producer. Located on the east bank of the Demerara River near Georgetown, all of the country's historical stills were consolidated at DDL's Diamond Distillery around 2000. Unfortunately, Leith's label doesn't state which still (or stills) this particular bottling was created with. What we do know is that is was distilled in 2003, aged in an ex-Bourbon cask for 16 years and bottled all-natural. Rum purists can expect a full bodied and potent Demerara expression.
Notes from the bottlers... On the nose, fruity with red cherries and dates: coconut with ripe bananas and sweet melon; apricots with a hint of coffee beans developing into oak spices. On the palette, bananas with pineapple rind; molasses and sticky brown sugar; bitter dark chocolate and cinnamon, bursting with dried tropical fruit peels and gently spiced. 59.6% Alc./Vol. Non chill filtered.