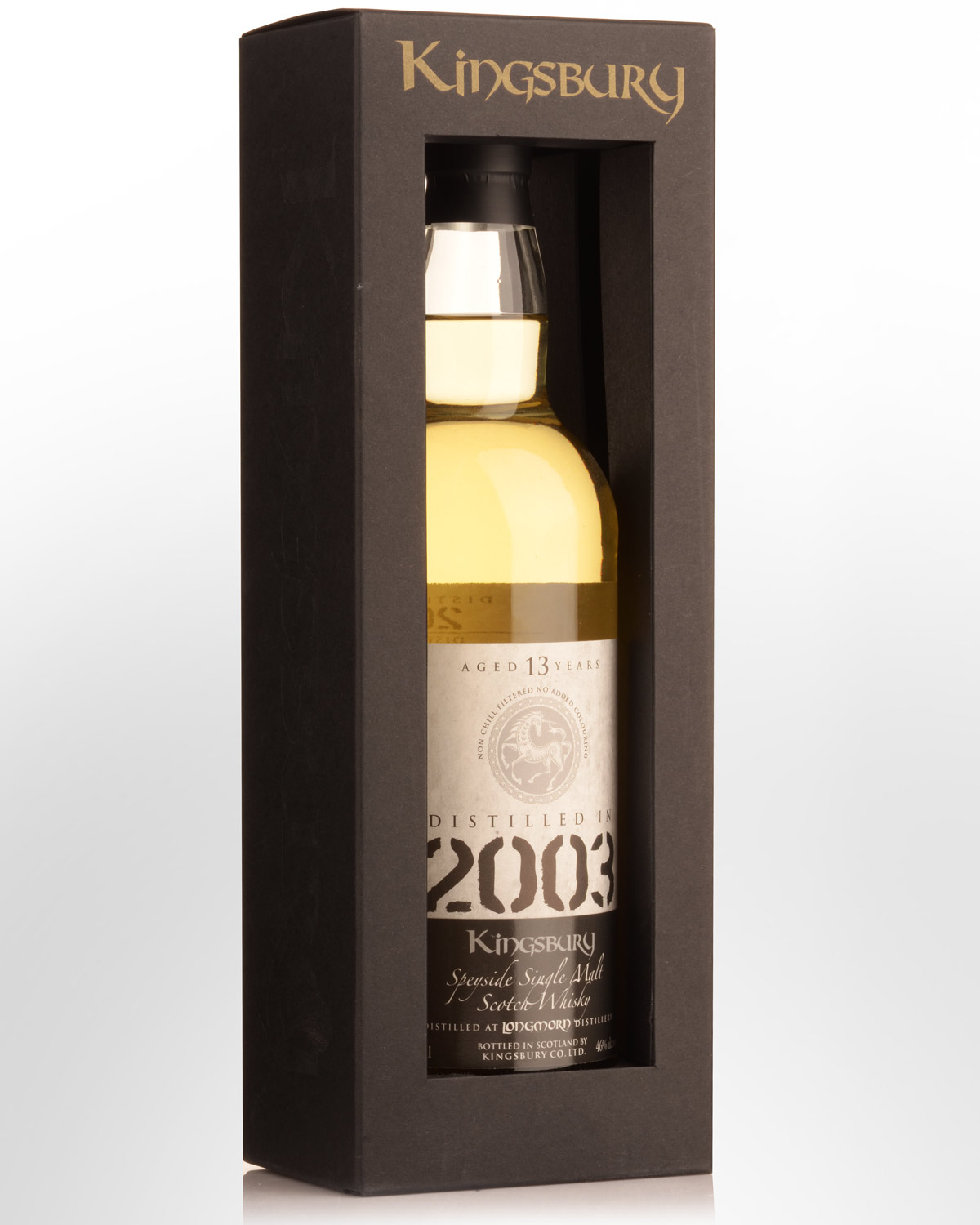 2003 Kingsbury Longmorn 13 Year Old Single Cask No.13696 Single Malt Scotch Whisky (700ml)
Speyside, Highlands,
SCOTLAND
"...oh, those spices... it just shouldn't be allowed...!!" - Jim Murray's Whisky Bible
Highly regarded for a series of first-rate releases through the 1960s and 70s, Longmorn today maintains a relatively low-key market presence, despite considerable changes by the new owners, 'Chivas Brothers' since taking over in 2001. It's reflected in modest sales with just 22,000 bottles sold globally in 2019. The situation is compounded by a real or perceived drop in quality. Many readers will remember the Longmorn 15 year old, replaced by (what some consider) a less impressive but much more expensive 16 year old in 2007. Redeeming the situation are independent bottlings.
Other reviews... a buttery, biscuity maltniess with a playful hint of nip and spice; a glorious delivery where the malt is clean, salivating and unmolested, full bodied enough to cling to every contour on the palate; oh, those spices... it just shouldn't be allowed...!! For years and years blenders have used Longmorn as 'top dressing': a malt rich in charachter, high in quality and abounding in enough personality to shape the blend in the direction they wish to take it. Here you can see exactly why... 92.5 points - Jim Murray's Whisky Bible 2021
Since its foundation in 1989, Kingsbury Wine & Spirits Co. has been committed to sourcing and bottling malts primarily for the Japanese market by owner Katsuhiko Tanaka with assistance from Springbank's Gordon Wright. There are three tiers in the portfolio: Cask Strength (aka Kingsbury Gold), Limited Edition (aka Kingsbury Silver), and 'The Selection'. This middle-aged Longmorn was bottled at 46% without chill filtration. Very limited stocks.