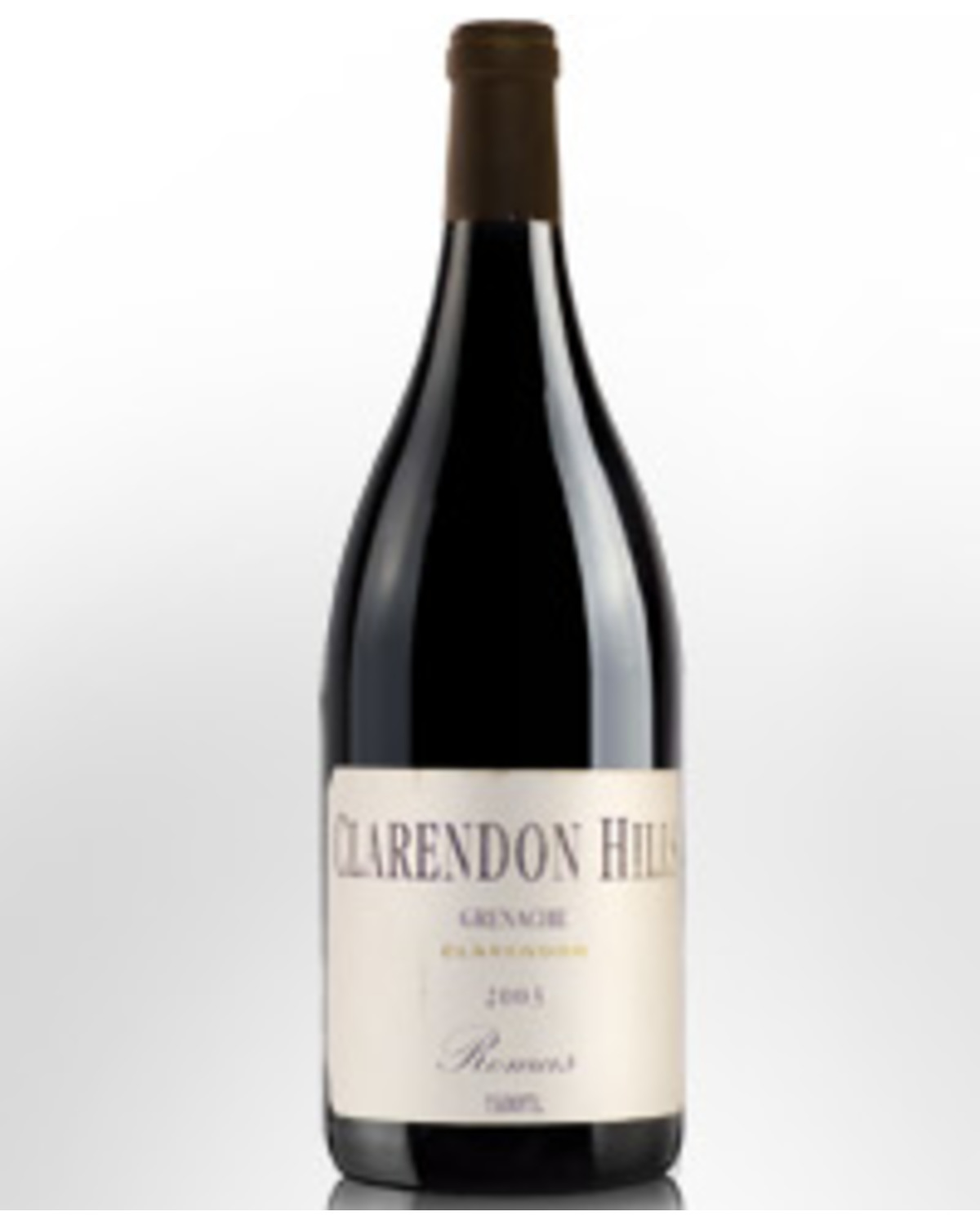 2003 Clarendon Hills Romas Vineyard Old Vines Grenache Magnum (1500ml)
Clarendon, South Australia,
AUSTRALIA
Cellar:
10 - 12 Years (2014-2016)
The Romas Vineyard delivers the high point of Clarendon Hills Grenache, which produces tiny yields of between ½ to 1 tonne per acre. In the past the Romas has been the most voluptuous expression of Grenache, however, in 2003 the wine is much tighter and closed than the Romas' of 2001 and 2002. For the first 9 months of its life the wine was extremely closed – giving Roman some concern, however, slowly, very slowly the wine is evolving. This wine is going to take some time to fully express itself.
The colour is outstanding with purple crimson colour and deep mauve hue. The nose gives no indication of the tight knit structure that is to follow, with superb lift of violets and spice. The tannin backbone is very assertive in this wine but necessary to support the fruit. Flavours of liquorice allsorts, confectionary and white pepper with hints of raspberry and plum. A Grenache of formidable structure that will need at least 10-12 years to evolve.
Cellar 10-12 years (2014-2016)
Alc/Vol: 14.8%
Robert Parker's Review
Clarendon Hills' flagship Grenache, the 2003 Grenache Old Vines Romas Vineyard is the densest, most exotic of these wines. Produced from a parcel of vines (65-80-years old) in the highest section of the Blewitt Springs Vineyard, it boasts a dense ruby/plum color, a raspberry and blackberry-scented perfume with hints of underbrush, incense, and camphor, an unctuously textured mouthfeel, marvelous elegance, and an incredibly intoxicating personality. Rich and dense, it will benefit from 1-3 years of bottle age, and should last for 12-15 years.
(Notes sourced from Robert Parker, The Wine Advocate #155)
ROBERT PARKER'S RATING: (95-97) points