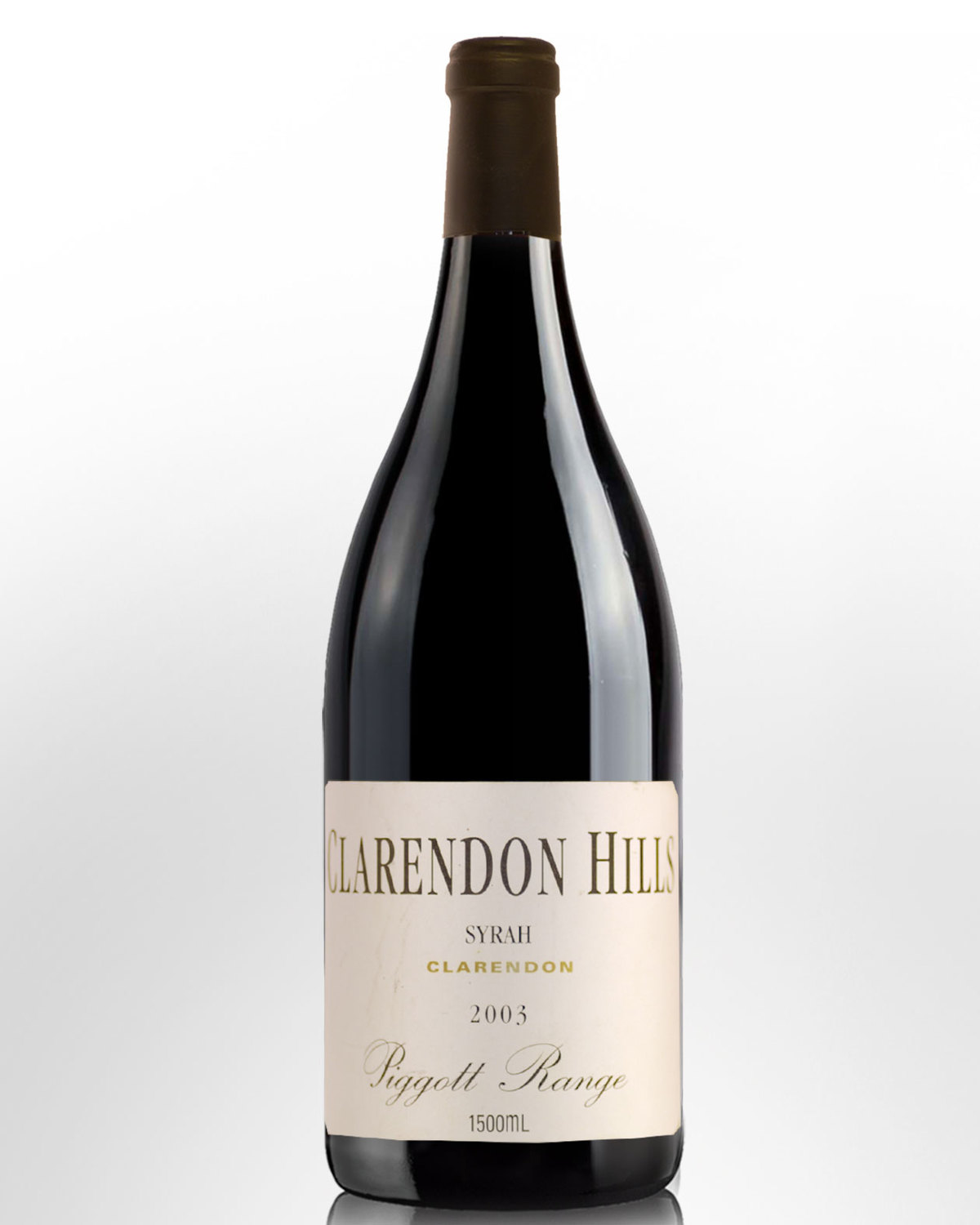 2003 Clarendon Hills Piggott Range Vineyard Syrah Magnum (1500ml)
Clarendon, South Australia,
AUSTRALIA
Cellar:
20 - 30 Years (2024-2034)
The Piggott Range Vineyard is an expression of the capacity of a vine to survive in adverse conditions. The vines are around 30 years old and planted on rock and shale with only 10-13 mm of top soil. In normal years the yields are around 1 tonne per acre. In 2003 the result was a miniscule ½ tonne per acre of which can only be described as concentrate. The site is subject to bad weather around flowering giving the vine a poor fruit set.
The wine is totally black in colour. The nose is even more pronounced than that of Brookman. Lifted notes of blackberry concentrate, plum concentrate, spice, violets and liquorice. The structure is magnificent – monumental with very highly wound tannin structure. Fine, dry – a formidable backbone to a concentrate of black pepper and blackberry flavours. As in previous vintages this wine is concentration plus, yet still in balance. One could cut the wine with a 50/50 shandy of water and still have a decent drink.
Cellar 20-30 years (2024-2034)
Alc/Vol: 14.8%
Robert Parker's Review
From rocky shale/slate soils, the 2003 Syrah Piggott Range should only be purchased by patient consumers. Possessing enormous structure, but also magnificent extract and richness, it offers up aromas of crushed minerals, flowers, blackberry and blueberry liqueur, and pepper. Medium to full-bodied, dense flavors reveal striking elegance as well as balance. There is plenty of tannin lurking under the surface, so I suspect it will need 4-5 years of cellaring. It should keep for 20-25 years. The distinctive roasted character of the Piggott Range Syrahs is noteworthy since this vineyard is a natural amphitheater planted with 35- to 40-year-old Syrah vines.
(Notes sourced from Robert Parker, The Wine Advocate #155)
ROBERT PARKER'S RATING: (91-93) points