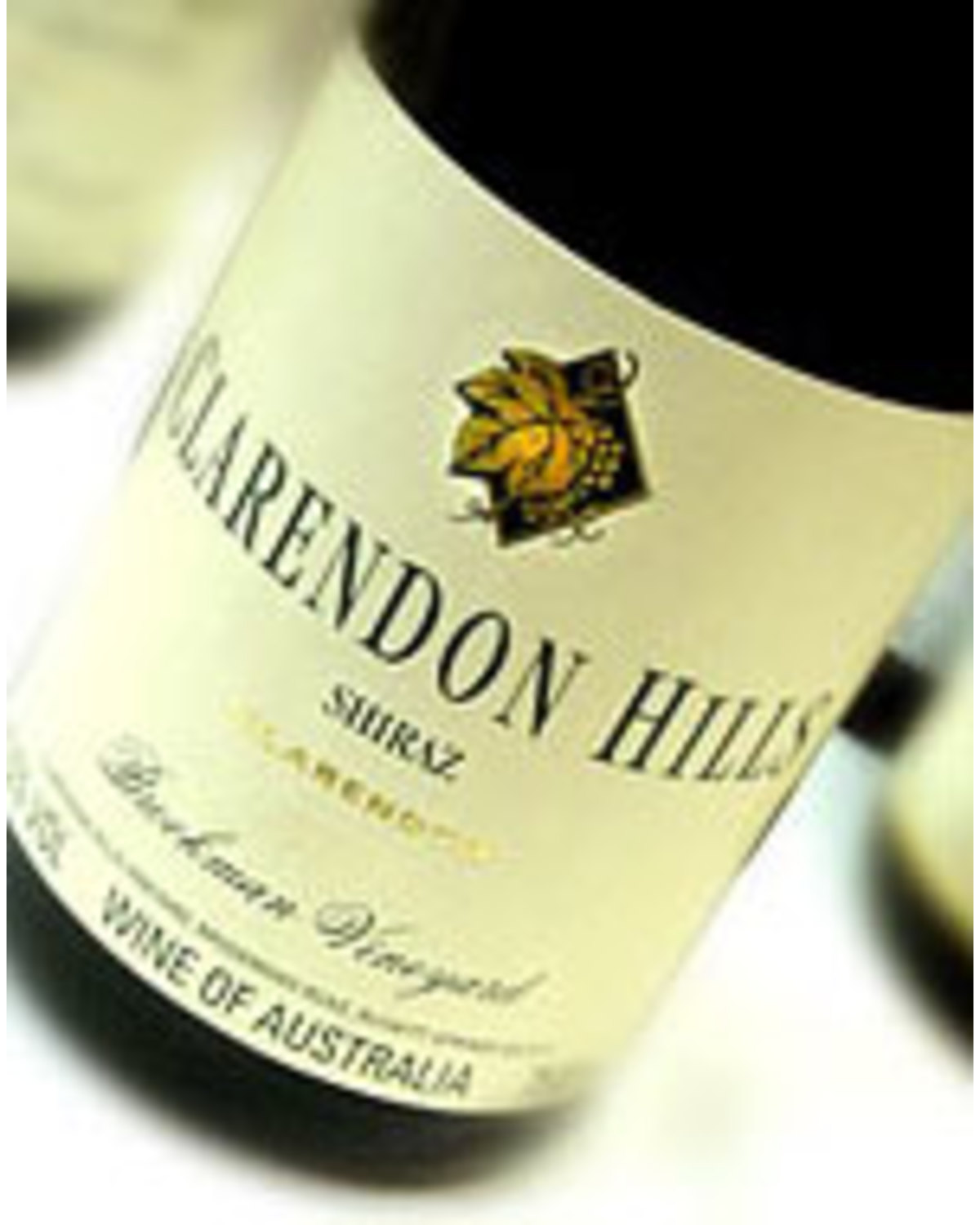 2003 Clarendon Hills Brookman Vineyard Syrah
Clarendon, South Australia,
AUSTRALIA
Cellar:
10 - 12 Years (2014-2016)
This wine continues with the ⅓ ⅓ ⅓ oak regime of the current release Syrah wines. The quality of the grapes from Brookman vineyard have been described as 'fantastic' and the grower referred to as a 'mad old bastard' who has a prolific fondness for the F word. Roman is not adverse to its use himself and can F off people, as well as any old timer in the district.
The oak regime for this wine has changed and seems to be the perfect balance that is necessary for the development of complex flavour profiles of Clarendon Hills Syrah. This wine exhibits perfect balance but is not the most powerful of the collection. Roman can't help himself when asked to compare his Syrah wines. He answers with a very politically incorrect question – "is a pair of 38s better than a pair of 36s?". He takes his lead from the French winemakers who can't discuss wine without referring to sex.
Totally opaque black purple colour. The nose is quite intense – with perfumed nuances of blackberry, violets, exotic spices and blood plums. The palate does not have the same weight as the Hickinbotham however there is a finesse and elegance whilst still retaining the richness. The intrinsic balance of this wine is evident on a consistent basis. Fine grained tannins with very long white pepper and spice aftertaste.
Cellar 10-12 years.
Alc/Vol: 14.8%