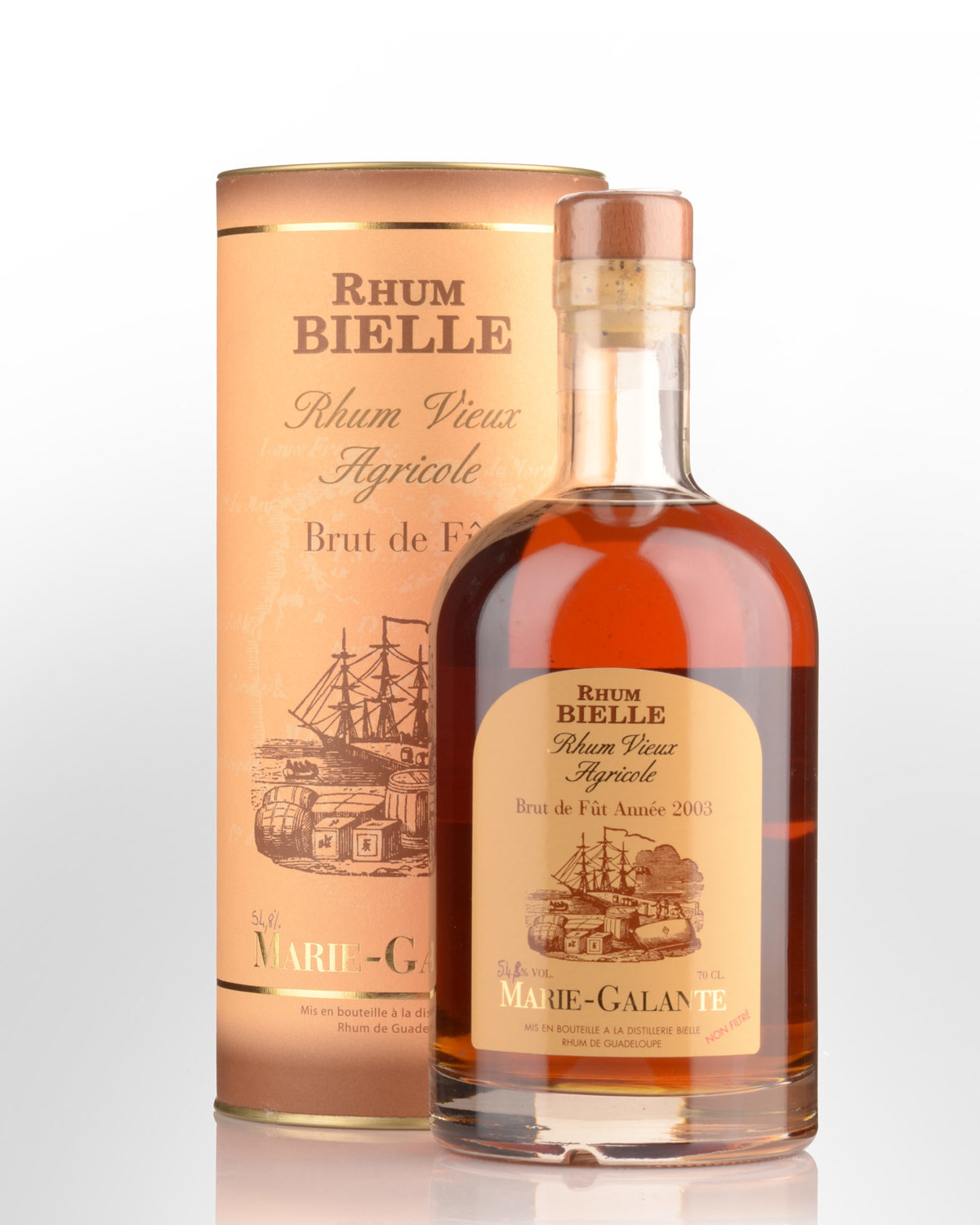 2003 Bielle Brut de Fut Cask Strength Old Agricole Rum (700ml)
Located just north of the island of Dominica in the West Indies on the tiny island of Marie Galante, the Bielle Distillery produce 'Agricole' Rums from fermented fresh sugar cane juice which are then aged 5 to 8 years in x whisky and bourbon barrels. This rum has been bottled at cask strength without filtration.
NB: Alc./Vol. may vary.
Tasting note: Attractive bright polished copper. Issues a prickle in the first inhalations presenting aromas of jelly bean, mocha and muted brown sugar. Aeration yields more in the way of creme caramel and golden syrup with the peppery undertones remaining. Palate is slightly harsh and bittersweet but agreeably balanced by a late sweetness in the form of marzipan, dark chocolate and chico lolly into the fade. 54.5%Alc