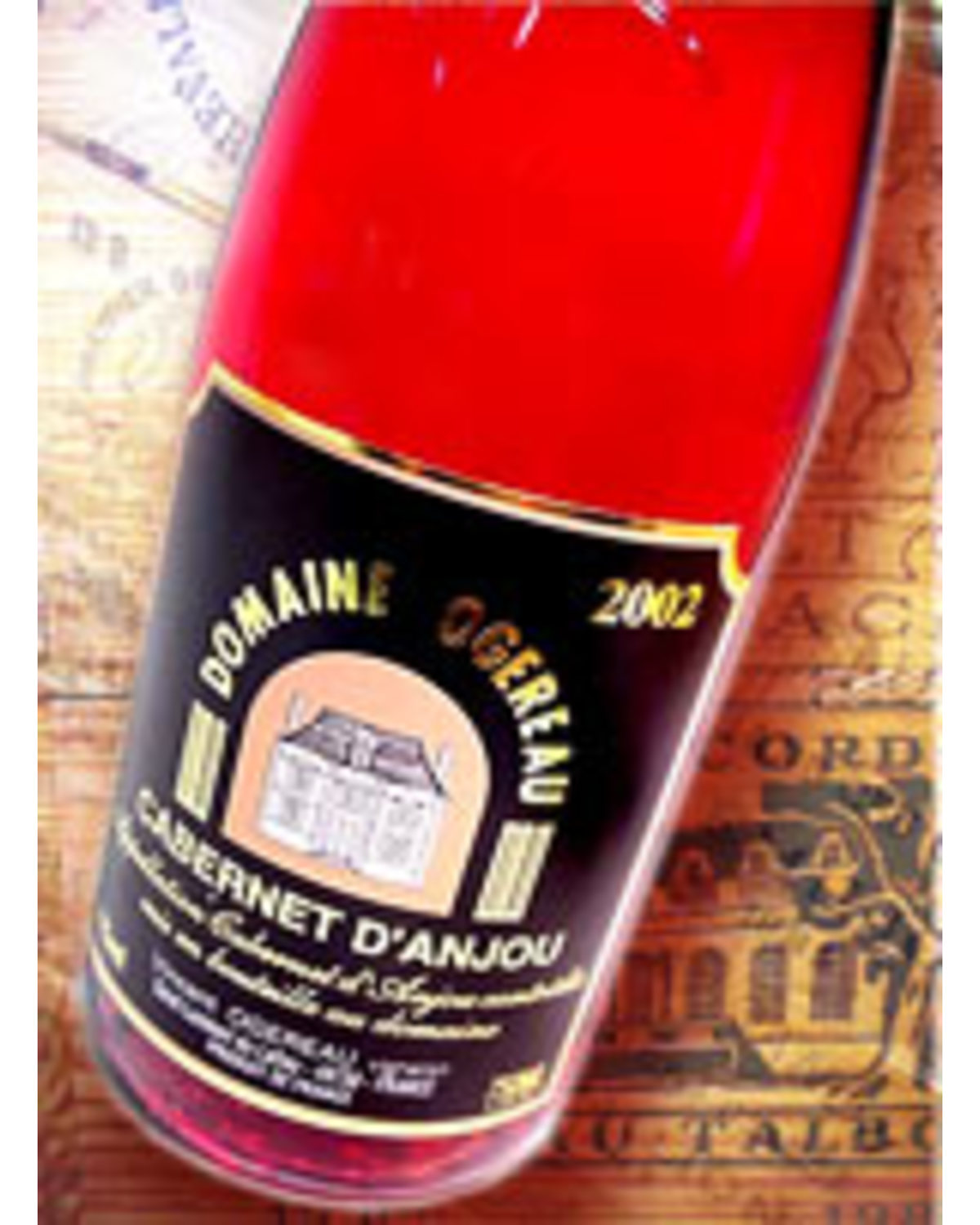 2002 Domaine Ogereau Cabernet D'Anjou
Cellar:
1 - 2 Years (2004-2005)
A classic Cabernet d'Anjou with a hint of residual sweetness emerging. Deep damask pink colour. Lifted nose of confectionary, raspberry and plum. The palate has subtle flavours of plum and stewed fruit followed by a layer of ripe raspberries. The palate has a degree of sweetness that is found in ripe raspberries followed by a dusty raspberry aftertaste. Clean finish.
Cellar 1-2 years (2004-2005)
Alc/Vol: 11.0%
PRICED TO CLEAR!!!!   WAS $19.99 - NOW $9.99 PER BOTTLE
50% OFF!!!
EXTREMELY LIMITED STOCKS!!!!