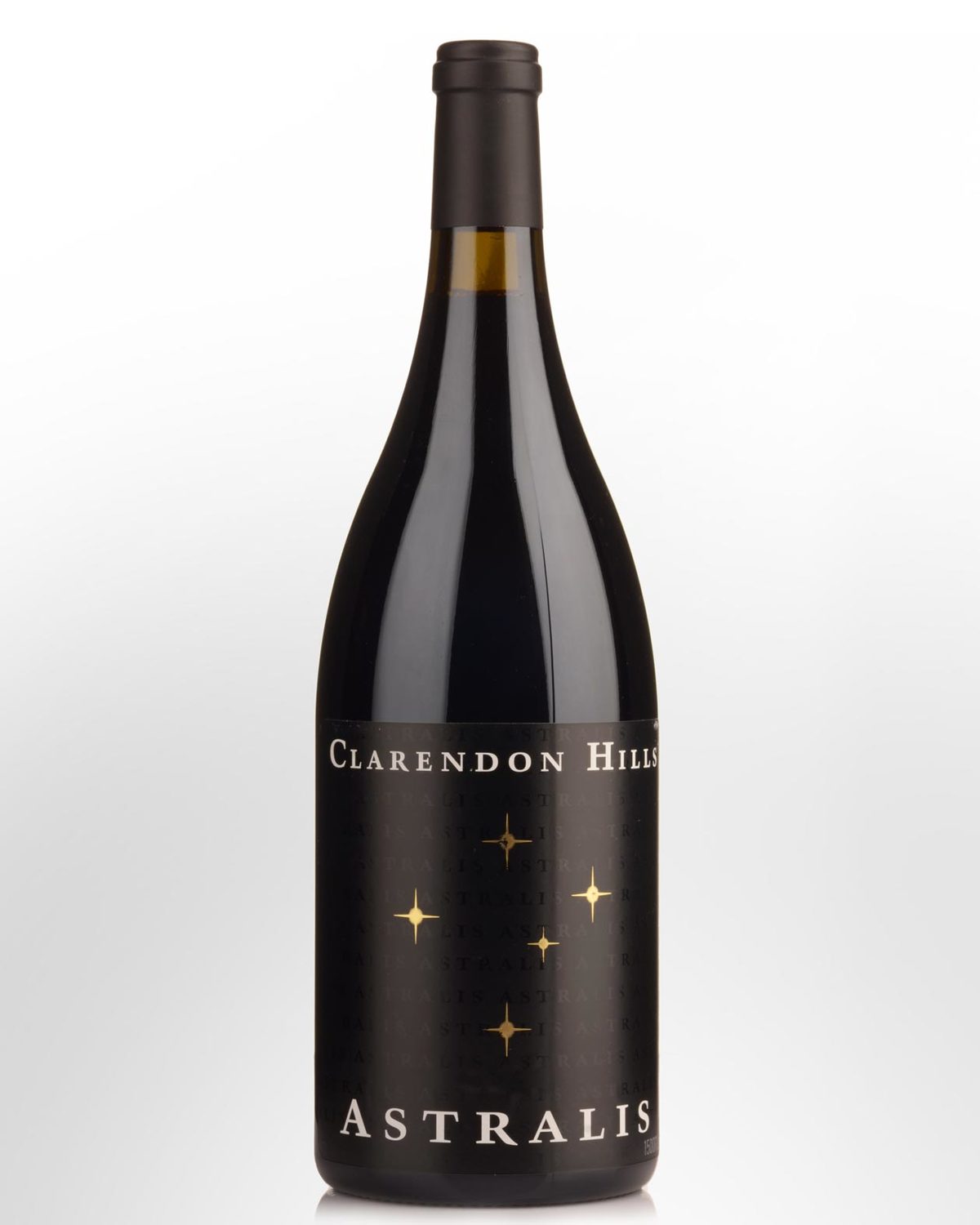 2002 Clarendon Hills Astralis Syrah Magnum (1500ml)
Blewitt Springs, South Australia,
AUSTRALIA
The 2002 vintage was uniform across the Clarendon Hills range, with all wines performing superbly. The wine differs from the 2001 in that only two new barriques were used whereas 100% new oak was used the previous year. This wine differs from the previous vintage in body weight and structure. 2001 Astralis was comparable to Penfolds Grange – a monumental concentrated Shiraz. The 2002 Astralis is comparable to a Henschke Hill of Grace. The difference in style is attributable to the climatic variation due to the vintage.
Tasting Note: Totally black purple colour. Superb lifted nose of violets, leather, blackcurrant and spice. The palate structure is very reminiscent of Henschke Hill of Grace with a sophistication and elegance that is rare in Australian wine. The vintage yielded crops of ½ to 1 tonne per acre, compared with 2 to 2 ½ tonnes in the previous year. The wine is still very voluptuous on the palate with concentrated powerful flavours of plum, spice, anise and white pepper very evident. Fine grained tannins with an exceptionally long aftertaste of plum, spice and white pepper. An exceptional red that continued to blossom in the glass. Bratasiuk draws parallels of this wine to the 1992, and just to demonstrate the parallels, he opened a bottle of the 1992.
Cellar 15-20 years (2018-2023)
Alc/Vol: 14.8%RATING: 99/100
VALUE: XXXXX/5
Robert Parker's Review
The 2002 Syrah Astralis Vineyard rivals the greatest wines Roman Bratasiuk has made in his 15-year career. This compelling, black/blue-hued offering from 75-year-old Syrah vines tastes like blood of the vine. An extraordinary perfume of flowers, creme de cassis, blackberries, roasted meat, new saddle leather, and earth is followed by a wine with sweet tannin, sensational concentration, full body, an unctuous texture, and a full-throttle, tannic finish. Yet it reveals unbelievable elegance and finesse. Too many Euro-centric elitists argue that Australian wines are too rich and over the top, but all of these offerings have been made by someone with great talent and vision who takes the extraordinary ripeness and purity of fruit available from these old vine vineyards and crafts them into wines that are quite European in style ... just richer and denser. The 2002 Astralis is a tour de force. Anticipated maturity: 2012-2025+.
(Notes sourced from Robert Parker, The Wine Advocate #155)
ROBERT PARKER'S RATING: 99 points