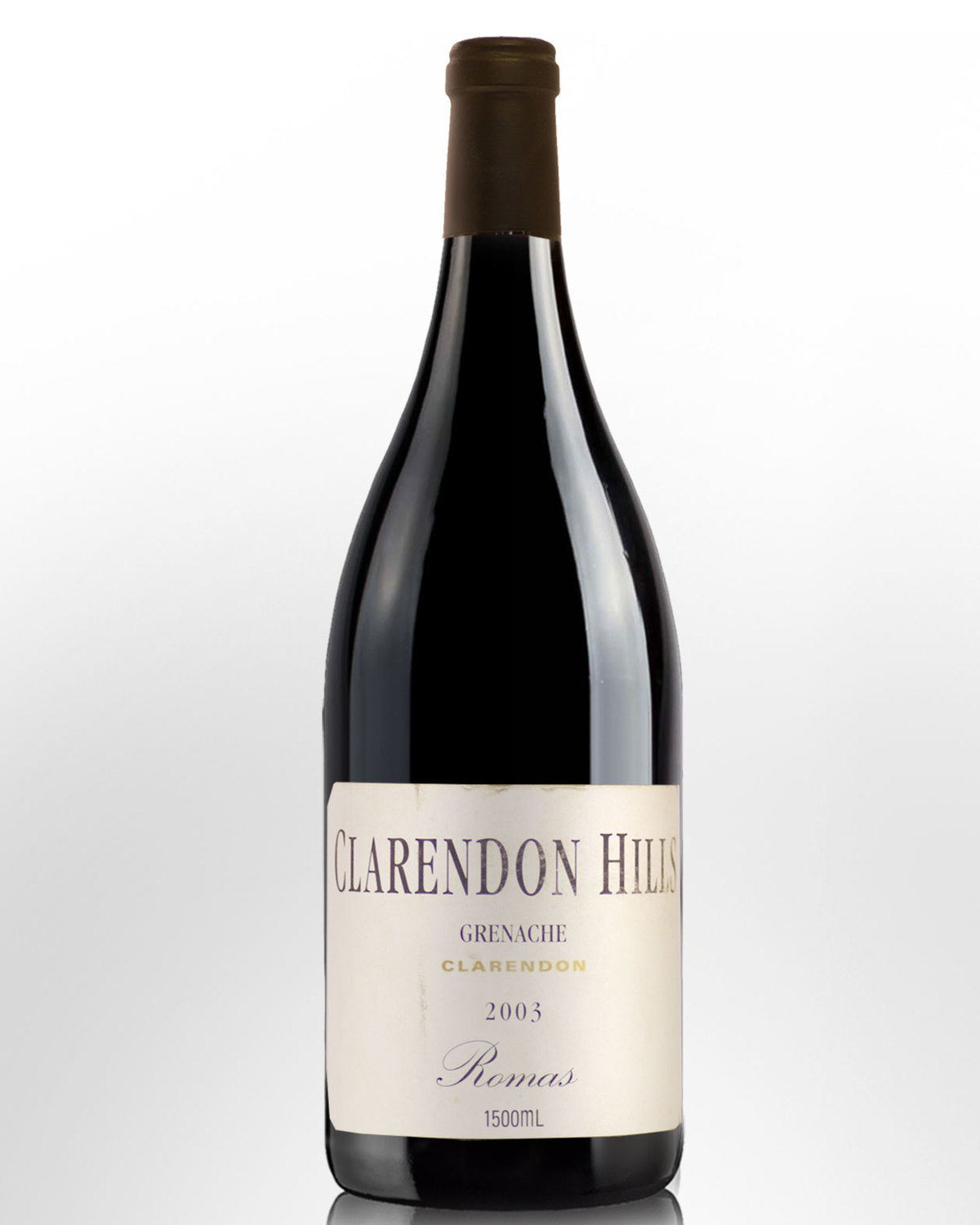 2001 Clarendon Hills Romas Vineyard Grenache Magnum (1500ml)
Blewitt Springs, South Australia,
AUSTRALIA
Cellar:
10 - 15 Years (2012-2017)
The Romas Vineyard is the highest and steepest section of the Blewitt Springs Vineyard and also produces the lowest yields – between 0.5 and 1 tonne per acre. The vines are between 70-75 years old. The winemaking process is essentially the same as for the other Clarendon Hills Grenache wines, except that the barrel composition has changed. 80% of the casks are one year old whereas 20% are two year old French casks. The minor change in composition compensates for the exceptionally low yields but as with the previous Grenache wines, the purity of fruit flavour is superbly expressed.
Tasting Note: This wine is the ultimate expression of Grenache – and is comparable to the finest from any region, anywhere in the world. Totally opaque crimson, purple colour. The nose is superb with wonderfully concentrated aromas of blackberry, spice, blackpepper, violets and just a hint of earth. The palate takes the variety into a realm of its own; total concentrate. It's hard to even imagine that the humble, often neglected Grenache grape which has for years been blended back with other varietals, can take on such dimensions of flavour. Exotic layers of berries are woven together with flavours of blackberry, blackpepper, spice and liquorice allsorts. The tannins are perfectly balanced and echo the aftertaste of raspberries, exotic plum, blackberries and pepper.
Cellar 10-15 years (2012-2017).
Alc./vol. 14.5%